Our adults:
Miss Wells & Miss Lupton
Mrs Breedon & Mrs Willis
Follow us! @Y4Oaktree
Term 6's topic is Living Things and their Habitats with a wordless book being our starting point in literacy. We will also have a visitor come in to show us some animals and explain how their adaptations help them to survive in their natural environment.
General Notices

PE will take place on Mondays and Fridays. Please make sure you child has a full PE kit including daps or trainers.
We also suggest children bring water bottles and caps to school to keep them comfortable in the sunshine.
Below are the overviews to show the learning planned for Term 6:
Spellings
Lists are given out on Fridays. Every week of spellings work completed and handed in is worth a homework point. In Term 6 we will be recapping learning from the whole of Year 4 and Year 3
Term 6 spellings can be downloaded below:
Week 6
Assembly Awards
Each week, children and adults can nominate who they think deserves to receive the assembly award. We will send a note home on the day before if your child is receiving a certificate.
Homework & Additional Learning
All children should read at home at least 3 times a week and complete all homework tasks to earn homework reward. Children may earn up to 1 point per day that they read.
Points target for Term 5
Homework - 10 Reading - 18
On the first day of Term 2, we went outside to see if we could survive as a crew of shipwrecked Norman invaders. Check out our shelters and attempts to grind grain into flour!
Roald Dahl week - Matilda
Above are some photos of the Chocolate cake we made to eat like Bruce Bogtrotter!
To celebrate what would've been Roald Dahl's 100th birthday, Oaktree School celebrated his work in children's literature with every year group taking on one of his novels for their start of year work. In year 4, we read and watched Matilda. Some of our best work coming in making playground chants about the Trunchball. See what you think:
(To the tune of Ring o' ring o' roses)
Trunchball is a menace,
A roaring, raging menace.
Run away! Run away!
Before she gets you.
(To the tune of ten green bottles)
Here comes Trunchball, marching through the hall,
Here comes Trunchball, shouting at us all,
And if one small pencil should accidentally fall,
She'll throw you in the Chokey from dusk til dawn.
Vicious Vikings!
We've been learning all about the vikings this term, have a look at the viking house Morgan made for homework!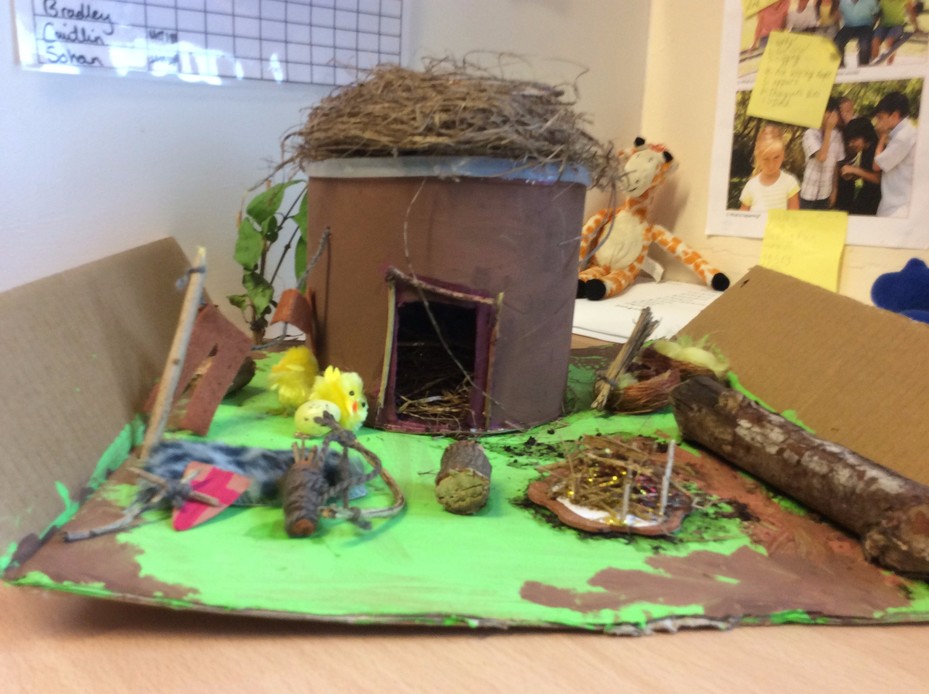 And look at the amazing Longboat that Stefan made with glue spreader oars and Lego people rowing!;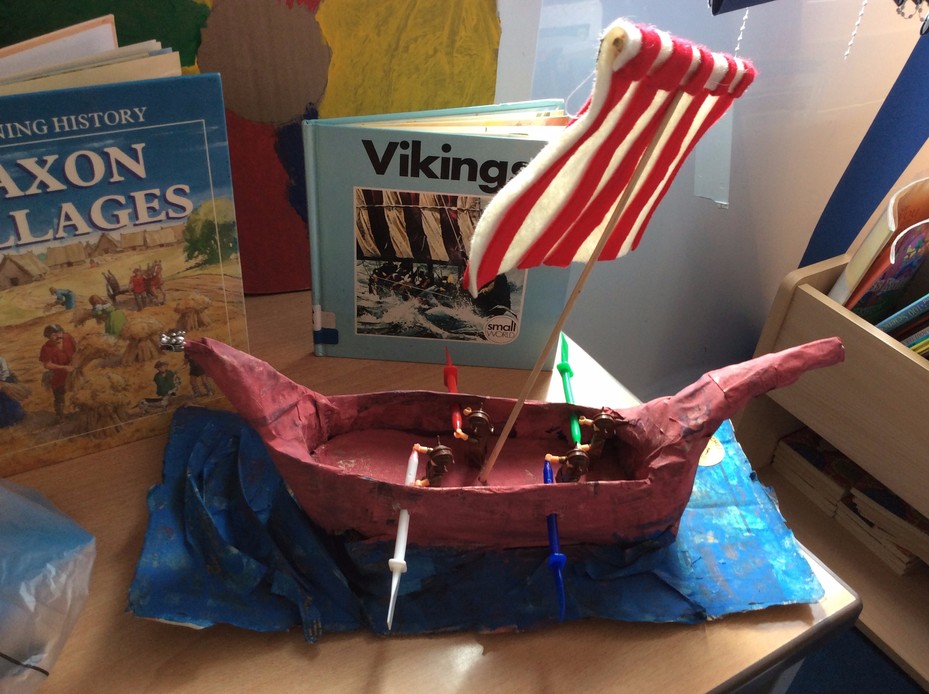 Here are some of the projects from Mrs Breedon's class!