Reception
Bumblebees and Butterflies
Welcome to our Reception page.
We have two classes in Reception, Bumblebees and Butterflies.
Bumblebee Class:
Teacher - Mrs Hooker
Teaching Assistant - Mrs Small
Butterfly Class:
Teacher - Miss Bell
Teaching Assistant - Miss Sabat
Early Years Intervention Support - Mrs Gray
PPA Cover and Reception Lead - Mrs Duffey
Follow us on Twitter - @OaktreeYR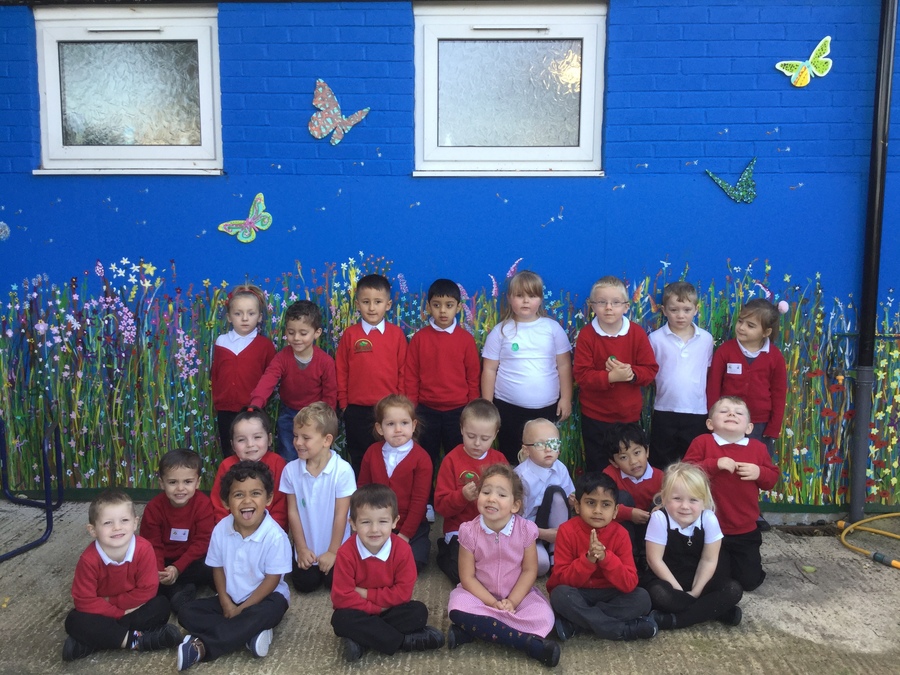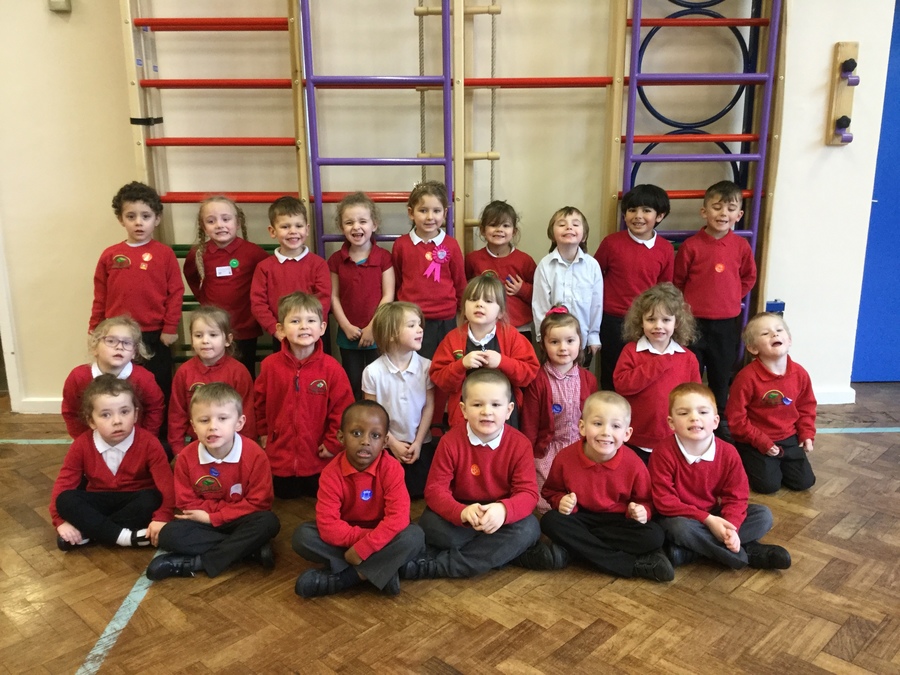 Term 6
We can't believe that Term 6 has arrived already! We have got a very busy term ahead of us. We are going to be very busy taking part in Sports Day, getting ready for Year 1, starting to transition into Year 1 and most importantly, our very exciting trip to Legoland!
Maths
In Maths this term, we are going to be working really hard at recognising and ordering numbers from 1 to 20. We are also going to be learning about how to add and subtract two single-digit numbers, as well as looking at doubling, halving and sharing. Some of us will even be learning all about counting in 2's and solving problems that include combing groups into 2's, 5's or 10's. We are also going to be doing lots of estimating!
Literacy
Our Literacy this term will be lots of writing to our new Year 1 teachers. We are going to write them a letter to tell them about ourselves and also complete some All About Me flags. We will also be learning about Father's Day and completing some writing all about our Daddies or people in our lives who are special to us. We are also going to be learning about rhyming and completing some rhyming strings. We will still be looking at lots of different stories and even trying to write some of our own!
Expressive Arts and Design
We are going to be getting very creative in Reception this term! We are going to have lots of opportunities for painting, junk modelling, drawing and cooking! We are going to be creating lots of exciting pictures and paintings for our new teachers that we will take with us into Year 1. We will also continue to have regular access to resources to enable us to take part in role play, where we enjoy acting out familiar stories or experiences.
Understanding the World
We will continue to have our weekly Woodland Wednesday's this term, where we will continue to observe how our local environment is changing as the year progresses. We will also be creating our own paintbrushes using sticks and different leaves that we find in our Woodland Area. We are going to be doing lots of planting to help make our Outdoor Areas look wonderful!
Physical Development
We will be doing lots of Sports Day practise over the first couple of weeks to get us ready for the big day! We will be practising sack races, egg and spoon races, beanbag throwing, welly wanging, obstacle course, relay race and of course, the running races! We will also continue to develop our gross motor skills by having daily access to our playground where we can use the large apparatus.
We are getting very excited for Legoland too! Gentle reminder, please ensure that the remaining balance is paid by Friday 22nd June.
Take a look at our photos from when the Police Officers visited us!
Here are some photos of us exploring our indoor and outdoor environments!

Oaktree Reception @OaktreeYR
5 Jul What a fantastic day at LEGOLAND today! All of the children were absolutely brilliant and were a credit to the scho… https://t.co/ZzKSuTBSRJ
5 Jul We have all had a brilliant day at Legoland and have just left! Hopefully back to school by 4pm! 🦋🐝
5 Jul @WattsIvana He is super excited and we are on our way!! https://t.co/Z1OsIwaiuy
5 Jul LEGOLAND is today!!! I'm super excited and hope you all are too! See you all at 8.30! 🦋🐝
5 Jul @WattsIvana I really hope Ayden managed to get some sleep as Legoland is TODAY! See you in 2 hours, Ayden!!
Here is our weekly timetable so you can see what we are up to and when ...
Throughout the year children will be set individual next steps. These will be sent home so you can see what your child's targets are. You will also be given some blank WOW slips where we would love you to tell us what they have been doing at home either towards their next steps or anything else exciting you have been doing. If you run out of WOW slips blank slips can be found on the noticeboard above Bumblebee's pegs.
Don't forget the following dates:
Term 5:
Monday 16th April - First Day of Term 5.
14th - 17th May - SATs Week.
Friday 18th May - Street Party to celebrate the Royal Wedding - letter to follow.
Monday 21st May - Reception Vision Tests.
Wednesday 23rd May - Reception Hearing Tests.
Friday 25th May - Class Photo Day
Friday 25th May - Last Day of Term.
Term 6:
Monday 4th June - First Day of Term 6.
Friday 15th June - Summer Fayre
Wednesday 27th June - Reception Sports Day - afternoon.
Monday 2nd July - Teacher Training Day.
Wednesday 4th July - New Parents Meetings - 10.30 and 2.00 - details to follow.
Thursday 5th July - Legoland.
Friday 13th July - Reports to parents.
Tuesday 24th July - 100% Attendance Trip.
Tuesday 24th July - Nursery and Acorns Graduation
Thursday 26th July - Last Day of Term 6 - 1.30 finish.
Information for New Starters:
Foundation Stage Newsletters:
Reminders:
Please bring your book bag everyday.
When you read with your child at home please record this in their reading diary - the more they read at home, the more rewards they will get!
Please help your child learn their key words - when they can read the set sent home, without any visual reminders, they will be given a new set.
Please provide your child with a PE kit in school. We do PE every Friday. PE kits are sent home before the end of term to be washed. Please bring back into school at the beginning of each term.
Stay and Play
Our first Stay and Play session will be on Wednesday 1st November. We look forward to seeing you here.
Don't forget that our Stay and Play sessions are every Wednesday from 9-10am.
We would love for you to come and join us for an hour to see how we learn.
Coffee Mornings
We will hold a coffee morning each term as follows:
Term 1 - Phonics
Term 2 - Interactive Learning Diary
Term 3 - Maths
Term 4 - Interactive Learning Diary
Term 5 - Reading
Term 6 - Meet a Year 1 Teacher
A letter will follow each term with further details and dates.
If you have any ideas for coffee mornings please speak to Mrs Hooker in Bumblebee Class.