Reception
Bumblebees and Butterflies
Welcome to our Reception page.
We have two classes in Reception, Bumblebees and Butterflies.
Bumblebee Class:
Teacher - Mrs Hooker
Teaching Assistant - Mrs Small
Butterfly Class:
Teacher - Miss Bell
Teaching Assistant - Miss Sabat
Early Years Intervention Support - Mrs Gray
PPA Cover and Reception Lead - Mrs Duffey
Follow us on Twitter - @OaktreeYR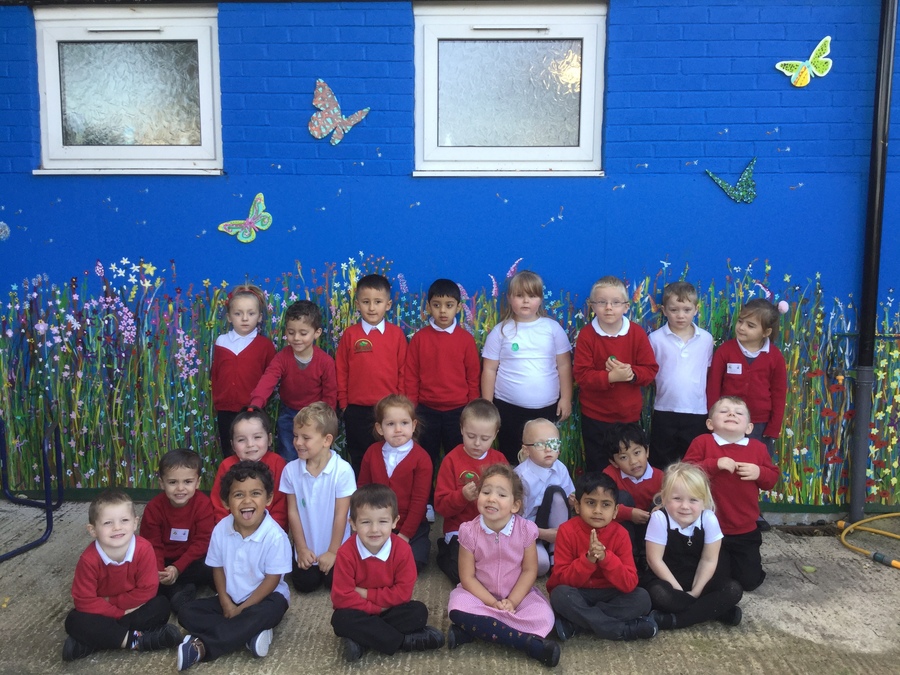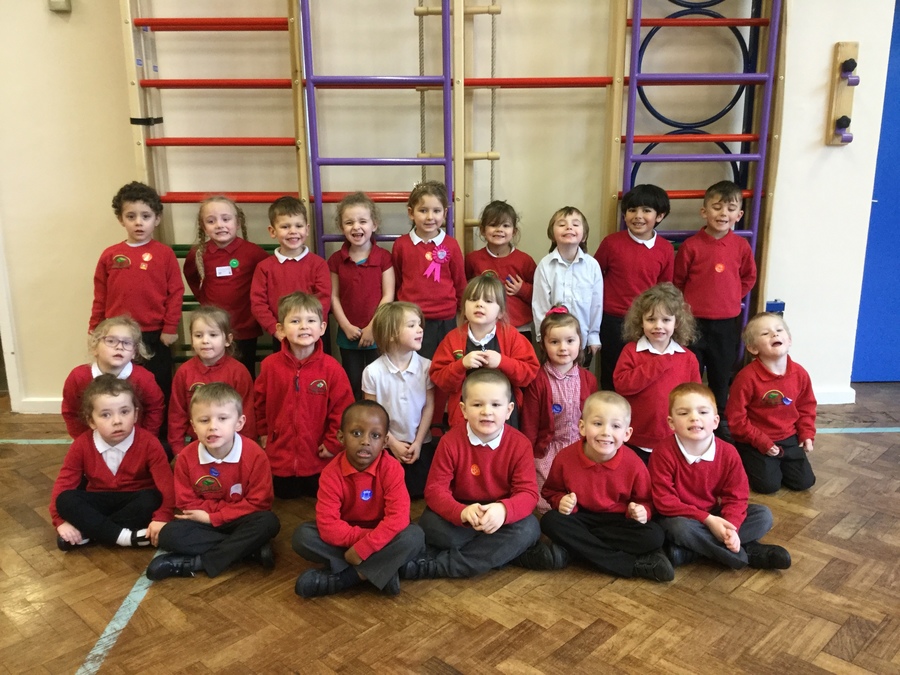 We have all had a lovely start to Term 5! We have been enjoying telling our teachers all about what we did over the Easter Holidays and getting ready for a fun filled term ahead!
Our topic for this term is People Who Help Us and in Literacy we are going to be thinking about all the different people who help us, from our Mummy's and Daddy's to the police and firefighters. We are hopefully going to be having lots of visitors in to talk to us and possibly even go on a few trips to see some people in action at their workplace. During our first week back, we read the story of Goldilocks and the Three Bears and we spoke about Stranger Danger and how Goldilocks didn't do the right thing by going into someone's house. We then wrote letters to the police asking them to help us find Goldilocks. We were then lucky enough that the police came to our school to tell us that they had caught Goldilocks and that she was very sorry. The police were then very kind and let us try on their police hats and coats, they even let us sit in their police car and put the sirens on!
In Maths this term we are going to be doing lots of number and shape work. We are going to be learning about one more and one less and turning them into number sentences. We are also going to be learning about a new method that is going to help us with our number problems, called the Singapore Bar Method.
In PE this term, we are going to be practising our ball skills and we are also going to start practising for Sports Day which is taking place next term!
We are also all very excited about the Royal Wedding that is going to happen in May and we are going to have a Street Party to celebrate!
Take a look at our photos from when the Police Officers visited us!

Oaktree Reception @OaktreeYR
21 May Butterfly Class have been very busy planting some lovely flowers in our garden today. 🌼🌸🌺🌷🦋 https://t.co/17TcW678db
18 May RT @OLadybirds: We had a wonderful wedding in nursery today #RoyalWedding https://t.co/MTiellAyBM
18 May We're all Royal Wedding ready in Butterfly Class. Time for our Street Party lunch! 🦋👰🏻🤵🏼 https://t.co/eIiNlNdWvR
14 May RT @OLadybirds: Look at our amazing bridge for playing 'Billy Goats Gruff' https://t.co/biqx7sf6h4
9 May We had a lovely trip to the library yesterday! We were lucky enough to have a story read to us and got to bring boo… https://t.co/ZS8WLxtcZA
Here is our weekly timetable so you can see what we are up to and when ...
Throughout the year children will be set individual next steps. These will be sent home so you can see what your child's targets are. You will also be given some blank WOW slips where we would love you to tell us what they have been doing at home either towards their next steps or anything else exciting you have been doing. If you run out of WOW slips blank slips can be found on the noticeboard above Bumblebee's pegs.
Don't forget the following dates:
Term 5:
Monday 16th April - First Day of Term 5.
14th - 17th May - SATs Week.
Friday 18th May - Street Party to celebrate the Royal Wedding - letter to follow.
Monday 21st May - Reception Vision Tests.
Wednesday 23rd May - Reception Hearing Tests.
Friday 25th May - Class Photo Day
Friday 25th May - Last Day of Term.
Term 6:
Monday 4th June - First Day of Term 6.
Friday 15th June - Summer Fayre
Wednesday 27th June - Reception Sports Day - afternoon.
Monday 2nd July - Teacher Training Day.
Wednesday 4th July - New Parents Meetings - 10.30 and 2.00 - details to follow.
Thursday 5th July - Legoland - letter to follow.
Friday 13th July - Reports to parents.
Tuesday 24th July - 100% Attendance Trip.
Tuesday 24th July - Nursery and Acorns Graduation
Thursday 26th July - Last Day of Term 6 - 1.30 finish.
Information for New Starters:
Foundation Stage Newsletters:
Reminders:
Please bring your book bag everyday.
When you read with your child at home please record this in their reading diary - the more they read at home, the more rewards they will get!
Please help your child learn their key words - when they can read the set sent home, without any visual reminders, they will be given a new set.
Please provide your child with a PE kit in school. We do PE every Friday. PE kits are sent home before the end of term to be washed. Please bring back into school at the beginning of each term.
Stay and Play
Our first Stay and Play session will be on Wednesday 1st November. We look forward to seeing you here.
Don't forget that our Stay and Play sessions are every Wednesday from 9-10am.
We would love for you to come and join us for an hour to see how we learn.
Coffee Mornings
We will hold a coffee morning each term as follows:
Term 1 - Phonics
Term 2 - Interactive Learning Diary
Term 3 - Maths
Term 4 - Interactive Learning Diary
Term 5 - Reading
Term 6 - Meet a Year 1 Teacher
A letter will follow each term with further details and dates.
If you have any ideas for coffee mornings please speak to Mrs Hooker in Bumblebee Class.