Reception
Bumblebees and Butterflies
Welcome to our Reception page.
We have two classes in Reception, Bumblebees and Butterflies.
Bumblebee Class:
Teacher - Mrs Hooker
Teaching Assistant - Mrs Small
1:1 Support - Miss Natalie and Miss Tracy
Butterfly Class:
Teacher - Miss Bell
Teaching Assistant - Miss Sabat
Early Years Intervention Support - Mrs Gray
PPA Cover and Reception Lead - Mrs Duffey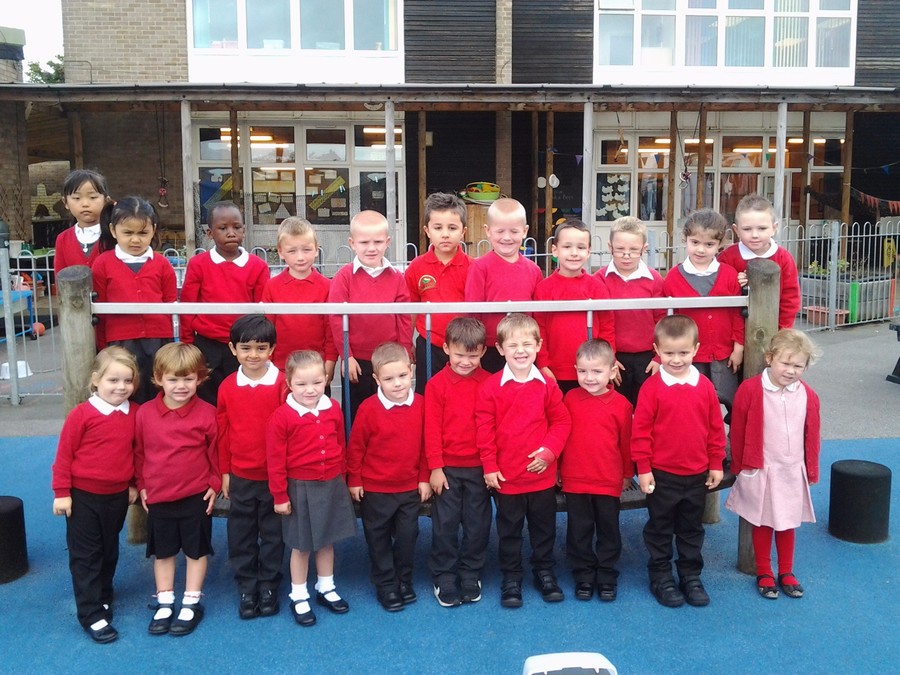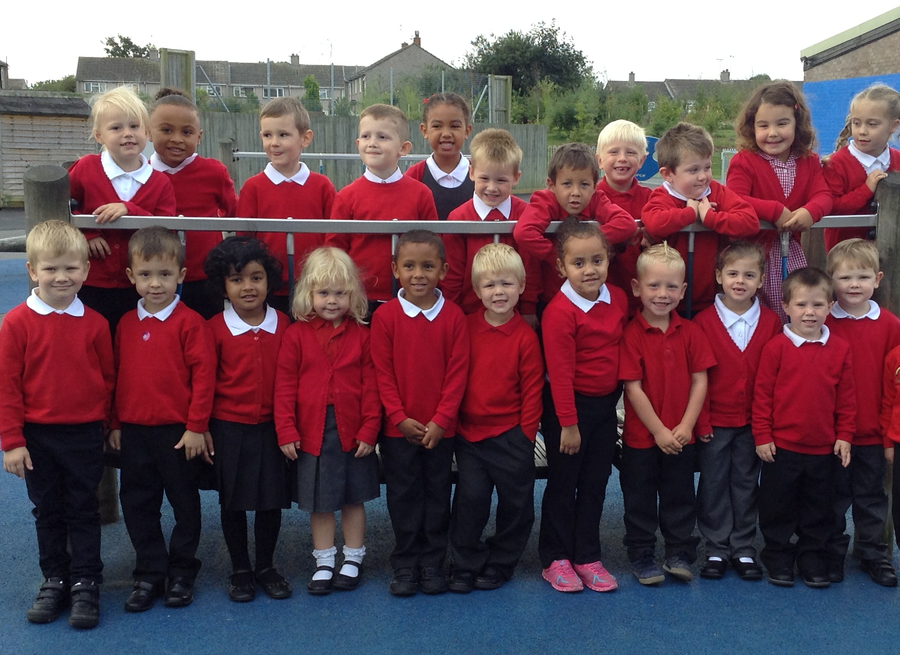 Our topic this term is Growing Up. We will be learning about plants growing, discussing what plants need in order to grow, and growing our own cress and beanstalks! Our story this term will be Jack and the Beanstalk, we will be thinking about what we think will happen at the end of the story, sequencing the story and then writing our own bean diaries to record the development of our beanstalks. We will also be learning about how people grow, where we will be looking at baby photos of ourselves and discussing how we have changed from babies and we think we may change as we get older.
In Maths we will be learning about shapes, doubling and measurements, including length and capacity. We will be playing lots of game shapes to help us think about the features of shapes and learning all about doubling, where we will be using our fingers and also using ladybirds to help us learn all about the concept of doubling. The story of Jack and Beanstalk is going to help us learn about measurement, where we will be measuring the Giant's footprints in lots of different ways and recording our results in a table.
In PE we are beginning our Sports Day practise.
We will also be exploring colour, texture and mixing colours through painting, this will link with our topic with drawing and painting different plants and characters from our story.
Enjoy having a look at our photos from our trip to Westonbirt Arboretum!
Converting media.
(Media will continue converting in the background)
Butterfly Class love singing their favourite song from Assembly!
Here is our weekly timetable so you can see what we are up to and when .......
Throughout the year children will be set individual next steps. These will be sent home so you can see what your child's targets are. You will also be given some blank WOW slips where we would love you to tell us what they have been doing at home either towards their next steps or anything else exciting you have been doing. If you run out of WOW slips blank slips can be found on the noticeboard above Bumblebee's pegs.
Don't forget the following dates:
Term 5
Monday 24th April - First day of Term 5.
Monday 1st May - Bank Holiday.
Wednesday 10th May - Trip to the Fire Station (No Stay and Play)
Friday 19th May - Class Photos
Friday 26th May - Last day o
Reminders:
Please bring your book bag everyday.

When you read with your child at home please record this in their reading diary - the more they read at home, the more rewards they will get!

Please help your child learn their key words - when they can read the set sent home, without any visual reminders, they will be given a new set.

Please provide your child with a PE kit in school. We do PE every Tuesday. PE kits are sent home before the end of term to be washed. Please bring back into school at the beginning of each term.
Stay and Play
Our first Stay and Play session will be on Wednesday 19th October. Look forward to seeing you here.
Don't forget that our Stay and Play sessions are every Wednesday from 9-10am.
We would love for you to come and join us for an hour to see how we learn.
Coffee Mornings
We will hold a coffee morning each term as follows:
Term 1 - Phonics
Term 2 - Interactive Learning Diary
Term 3 - Maths
Term 4 - Interactive Learning Diary
A letter will follow each term with further details and dates.
If you have any ideas for coffee mornings please speak to Mrs Hooker in Bumblebee Class.