Reception
Bumblebees and Butterflies
Welcome to our Reception page.
We have two classes in Reception, Bumblebees and Butterflies.
Bumblebee Class:
Teacher - Mrs Hooker
Teaching Assistant - Mrs Small
Butterfly Class:
Teacher - Miss Bell
Teaching Assistant - Miss Sabat
Early Years Intervention Support - Mrs Gray
PPA Cover and Reception Lead - Mrs Duffey
Follow us on Twitter - @OaktreeYR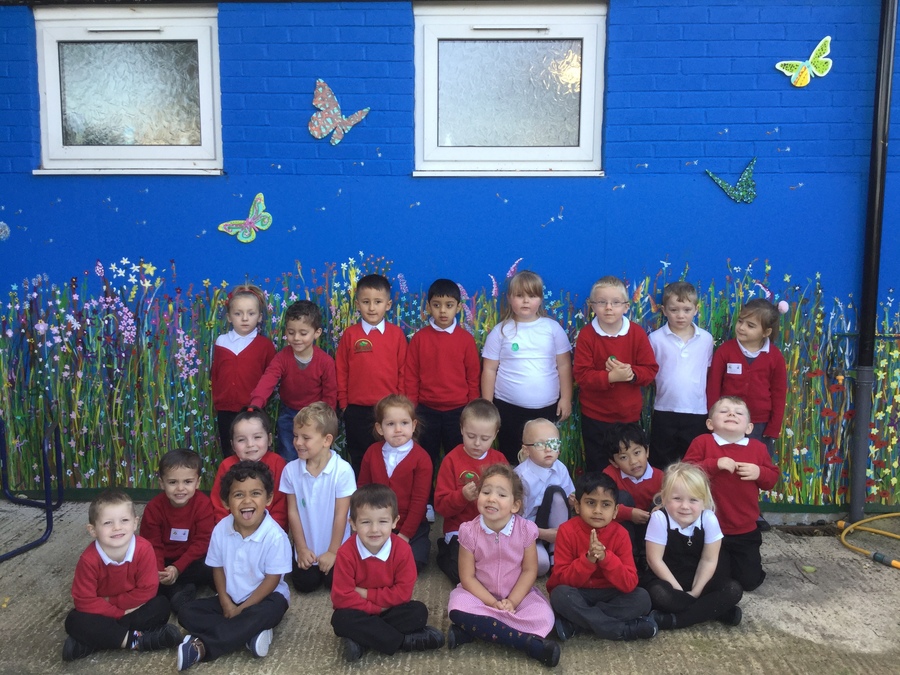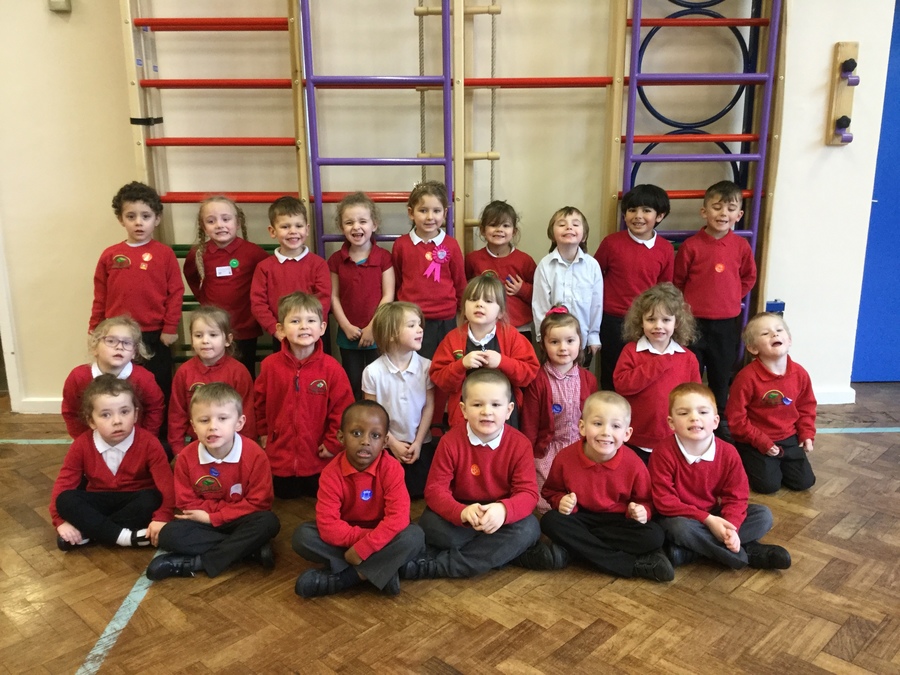 We have all had a lovely start to Term 3! We have really enjoyed telling our friends and teachers all about what we did over Christmas.
This term we are going to be looking at lots of different traditional tales, starting with We're Going on a Bear Hunt. We are going to be thinking about the structure of the story, the characters, the settings and our favourite parts. We are also going to make bear headbands to wear on our own special bear hunt! We will also be looking at lots of other traditional stories such as Goldilocks and the Three Bears, The Three Little Pigs and The Gingerbread Man.
In Maths, we are going to be having a big focus on shape, space and measure. We are going to be learning about money, where we will be looking at lots of different coins and ordering them based on their value. We will also be looking at time and the different times during the school day. We are going to be learning about patterns and making our own patterns and also learning about lots of different shapes.
In PE, we are going to be focusing on jumping and how to safely jump and land appropriately. We will be jumping forwards, backwards and side to side. We will also be jumping and turning at the same time! We are going to learn how to safely jump off of apparatus and equipment, making sure that we are bending our knees.
In PSHE we are looking at our dreams and goals. We are going to be thinking about what our dreams are and how we can work towards achieving these dreams. We are going to be thinking about what we want to get better at and how we need to persevere in order to achieve these goals.
We are really looking forward to continuing our Woodland Learning again this term! We are going to be taking part in lots of Woodland activities, inside and out! We will be learning how to draw a bird, making bird puppets, reading instructions on how to make Cheesy Pine Cones and then making our own! We are going to be thinking about the sounds that we can hear in the Woodland Area and then create our own Woodland Orchestra using woodland materials as instruments. We will also be taking part in a Winter Scavenger Hunt and create some bark rubbings so we can look at the patterns.
We are also looking forward to taking part in our school Art Week on February 5th. The whole school will be looking at a piece of Art and will be seeing which different aspects of the painting we can identify. We will then be creating our own art pieces based on the painting.

Oaktree Reception @OaktreeYR
20 Feb RT @Y4Oaktree: Mrs Breedon's class taking part in a triathlon and raising money for #SportRelief2018 @sportreliefsch @sportrelief @OaktreeP…
19 Feb We are doing lots of activities around pirates this term and have had lots of fun making our own telescopes out of… https://t.co/A36YhnS7CK
11 Feb Have a great half term everyone! Next term, our topic will be People Who Help Us 🦋🐝
9 Feb We all really enjoyed our PE lesson today, we got to use the wall apparatus! We all made sure we used it safely and… https://t.co/ZIcDaXIKU7
6 Feb We have designed our birds! Now time to make them out of clay... #anexperimentonanirdintheairpump #takeonepicture… https://t.co/0gcEMumOQw
Enjoy looking at our fun filled photos from last term!
Here is our weekly timetable so you can see what we are up to and when ...
Throughout the year children will be set individual next steps. These will be sent home so you can see what your child's targets are. You will also be given some blank WOW slips where we would love you to tell us what they have been doing at home either towards their next steps or anything else exciting you have been doing. If you run out of WOW slips blank slips can be found on the noticeboard above Bumblebee's pegs.
Don't forget the following dates:
Term 3:
Tuesday 2nd January - First Day of Term 3
Monday 5th February - Art Week
Friday 9th February - Last Day of Term 3
Term 4:
Monday 19th February - First Day of Term 4
Thursday 1st March - World Book Day
Tuesday 6th and Wednesday 7th March - Parent Consultations
Monday 26th March - Easter Assembly - Bumblebees and Butterflies will perform a song.
Information for New Starters:
Foundation Stage Newsletters:
Reminders:
Please bring your book bag everyday.
When you read with your child at home please record this in their reading diary - the more they read at home, the more rewards they will get!
Please help your child learn their key words - when they can read the set sent home, without any visual reminders, they will be given a new set.
Please provide your child with a PE kit in school. We do PE every Friday. PE kits are sent home before the end of term to be washed. Please bring back into school at the beginning of each term.
Stay and Play
Our first Stay and Play session will be on Wednesday 1st November. We look forward to seeing you here.
Don't forget that our Stay and Play sessions are every Wednesday from 9-10am.
We would love for you to come and join us for an hour to see how we learn.
Coffee Mornings
We will hold a coffee morning each term as follows:
Term 1 - Phonics
Term 2 - Interactive Learning Diary
Term 3 - Maths
Term 4 - Interactive Learning Diary
A letter will follow each term with further details and dates.
If you have any ideas for coffee mornings please speak to Mrs Hooker in Bumblebee Class.