Nursery
Welcome to our Nursery page, we like to be called Ladybirds!
Morning session is 8.45am - 11.45am. Afternoon session is 12.15pm to 3.15pm
Please click here for an application form for Nursery.
Diary Dates:
9th Feb - Last day of term
10th Feb to 18th Feb - Holiday
19th Feb - Back to school
26th Feb to 2nd March - World Book Week - Our book will be 'Flotsam'
27th and 28th Feb - Half Day Trips - Details to follow
9th March - Nursery Closed - Parent Day
28th March - Last day of term
29th March to 15th April - Easter Holidays
More dates to follow
On Mondays we go to the forest for Muddy Mondays - If you have some wellies please bring them in.
On Wednesdays you can stay and play for half an hour after you drop your child off to see what they are learning.
On Thursday we have PE but do not worry about a PE kit - we are still practising shoes and socks!

Oaktree Ladybirds @OLadybirds
19 Feb We worked as a team and showed fantastic listening skills playing parachute games outside! https://t.co/9JNSN94Te1
19 Feb We found some fluffy buds in our forest today. We love seeing how the trees change through the year. 🌳… https://t.co/WP4Q8oKsyv
9 Feb Thank you to all the lovely parents who have helped us this week ❤️
9 Feb We've been painting our hats, they are looking great! #artweek #hats https://t.co/sxXb3oHR1j
7 Feb Started making our hats today ... a big thank you to our parent helpers! #takeonepicture #hats #artweek… https://t.co/sAhzNmnW1L
This Term (Term 3)
Week 1
We have been learning all about nursery rhymes. We also made pizzas, choosing our toppings and learning about the letter P.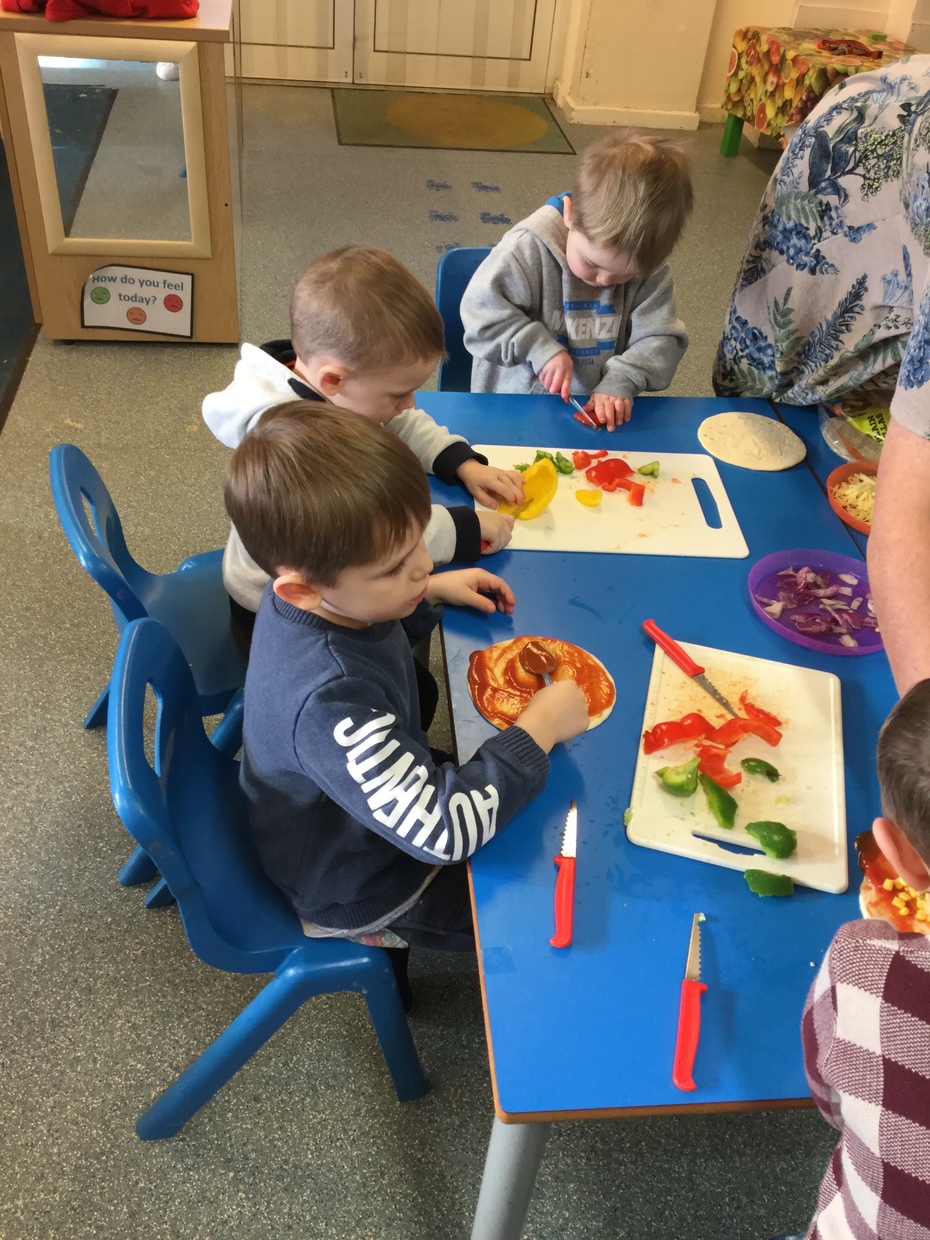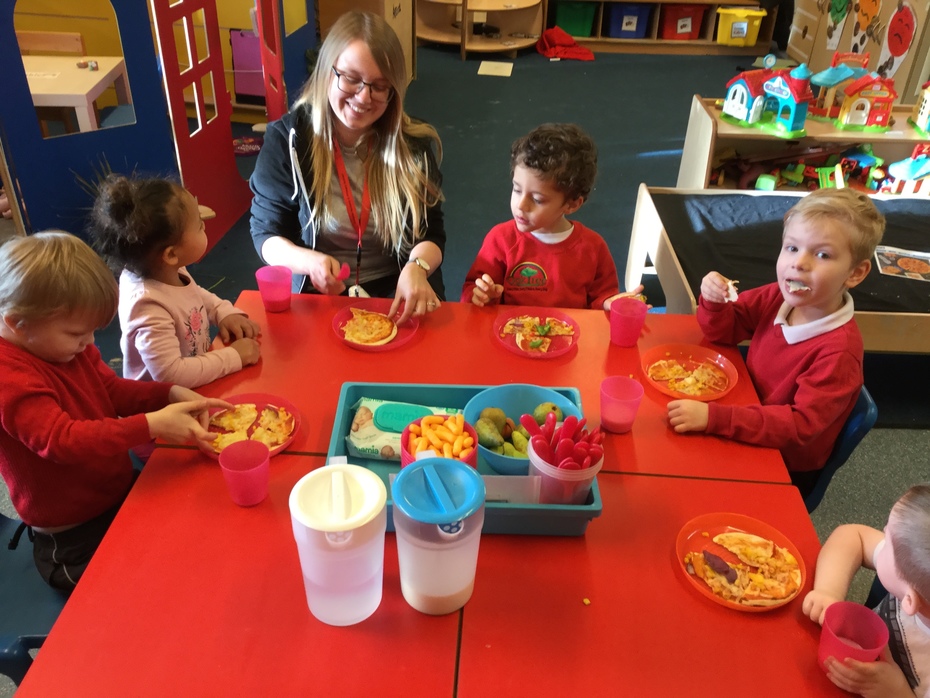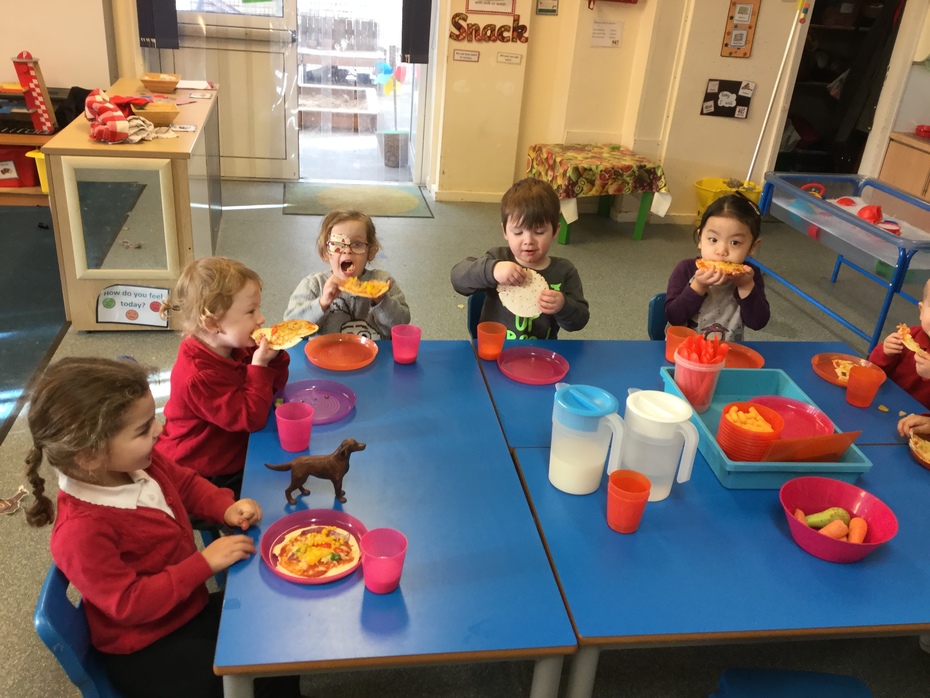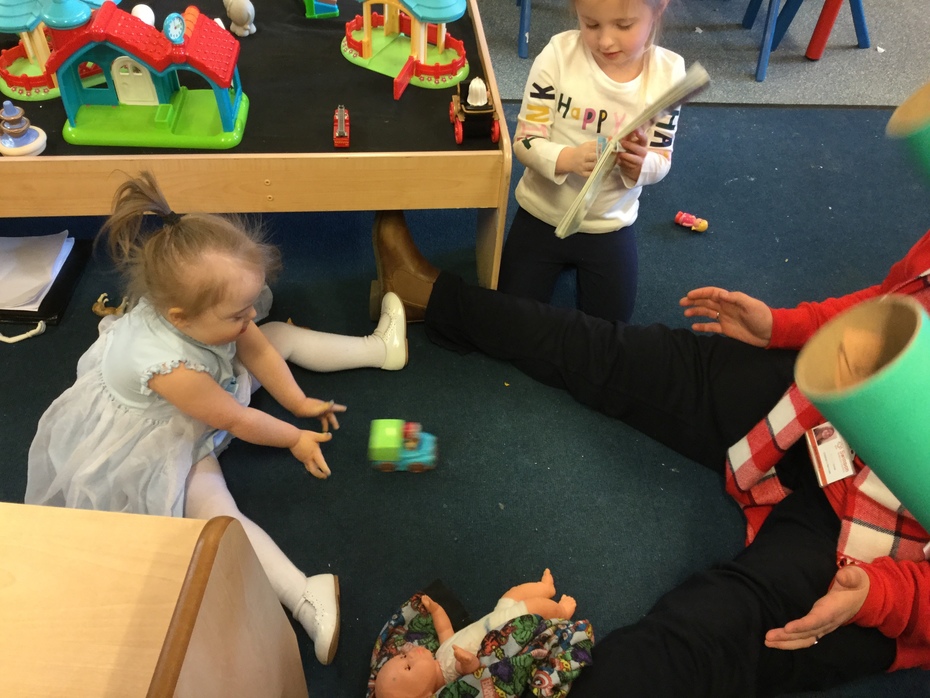 Week 2
We carried on learning new nursery rhymes and our new friends started Nursery. We enjoyed showing them the school forest and how we play together. We were brilliant at taking turns and sharing when playing the Incy Wincy Spider game (and we practiced our Maths skills too). We made Humpty Dumpty bread rolls and dipped them in yummy soup.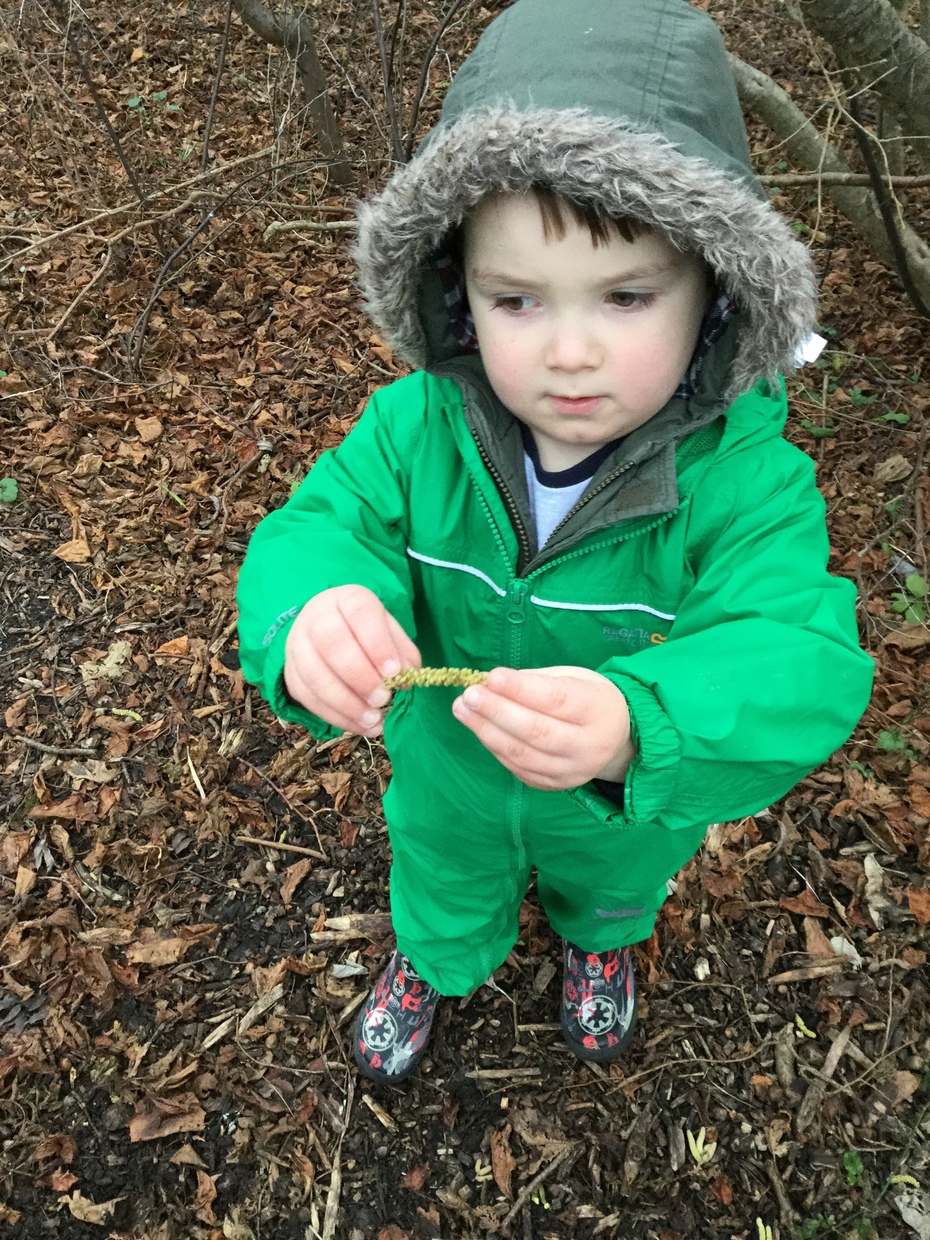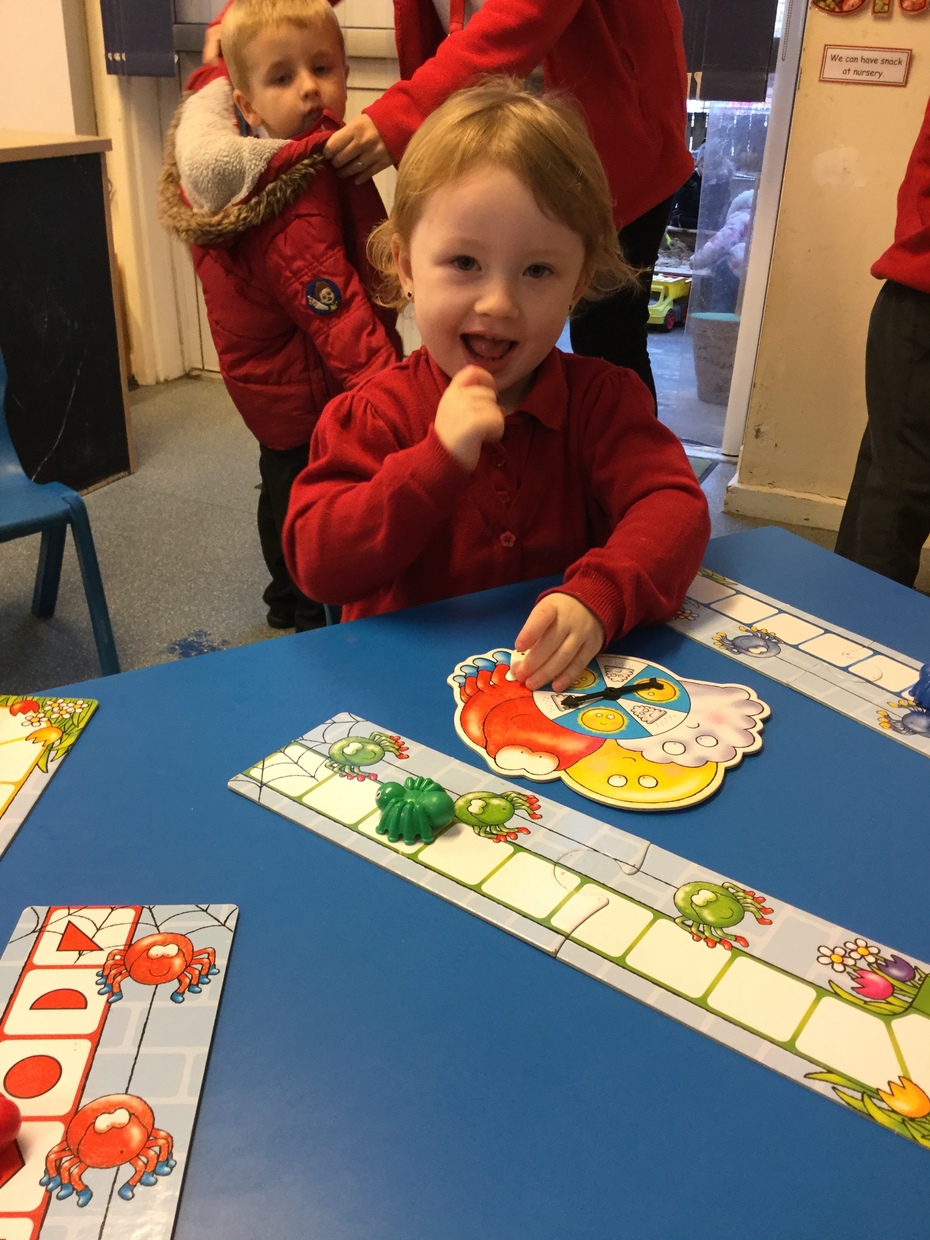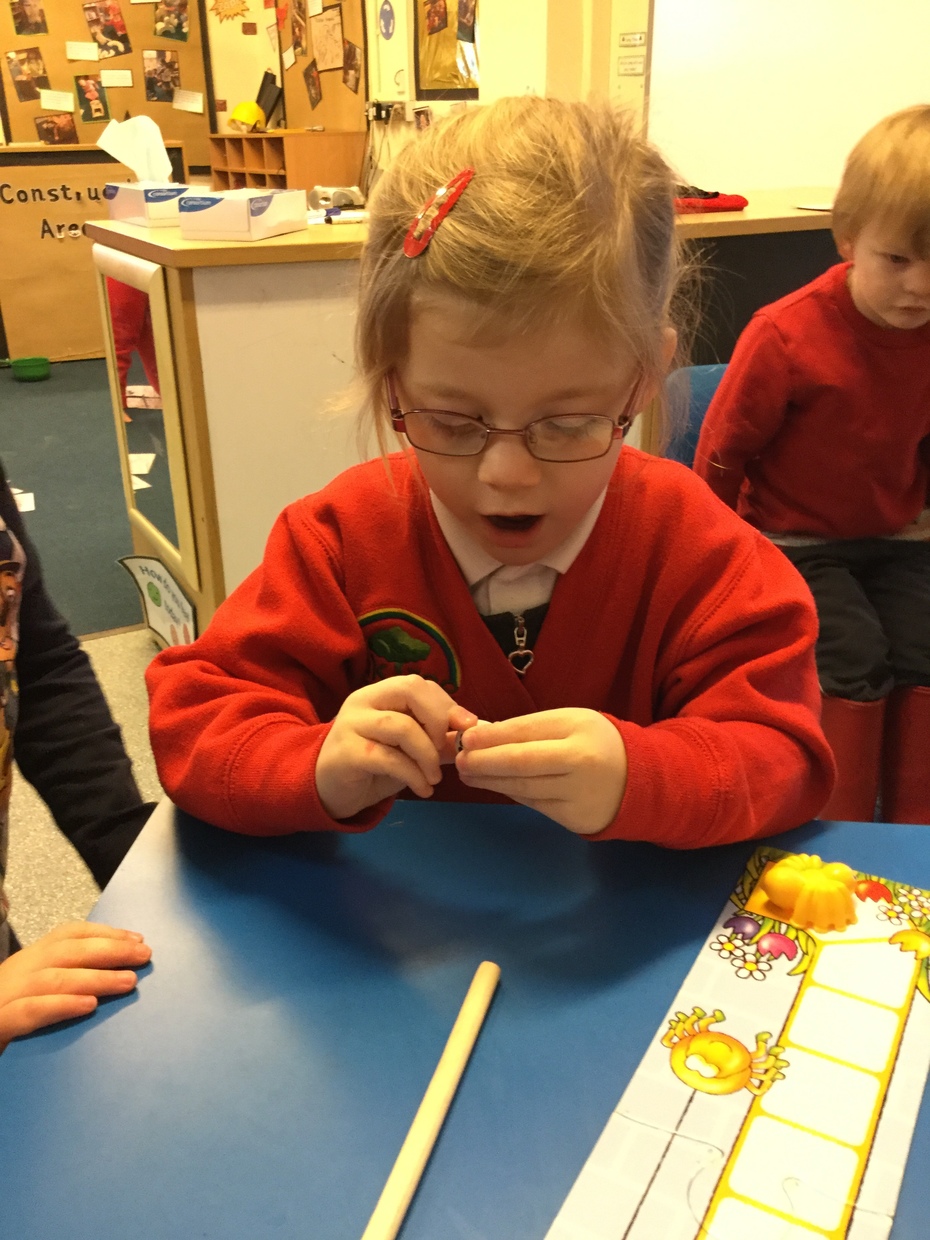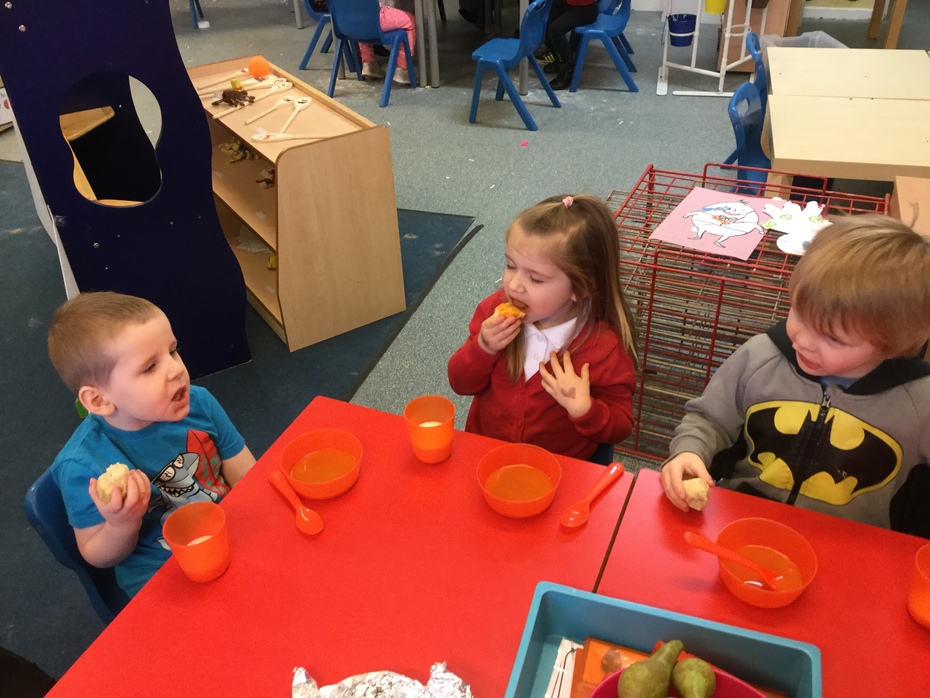 Week 3
We started our new topic about space this week and read the book 'Whatever Next'. We built a space rocket in the classroom and made space pictures with marbles and sparkly things. Our homework this week is to make a rocket with junk or to look at the moon and stars from our bedroom window.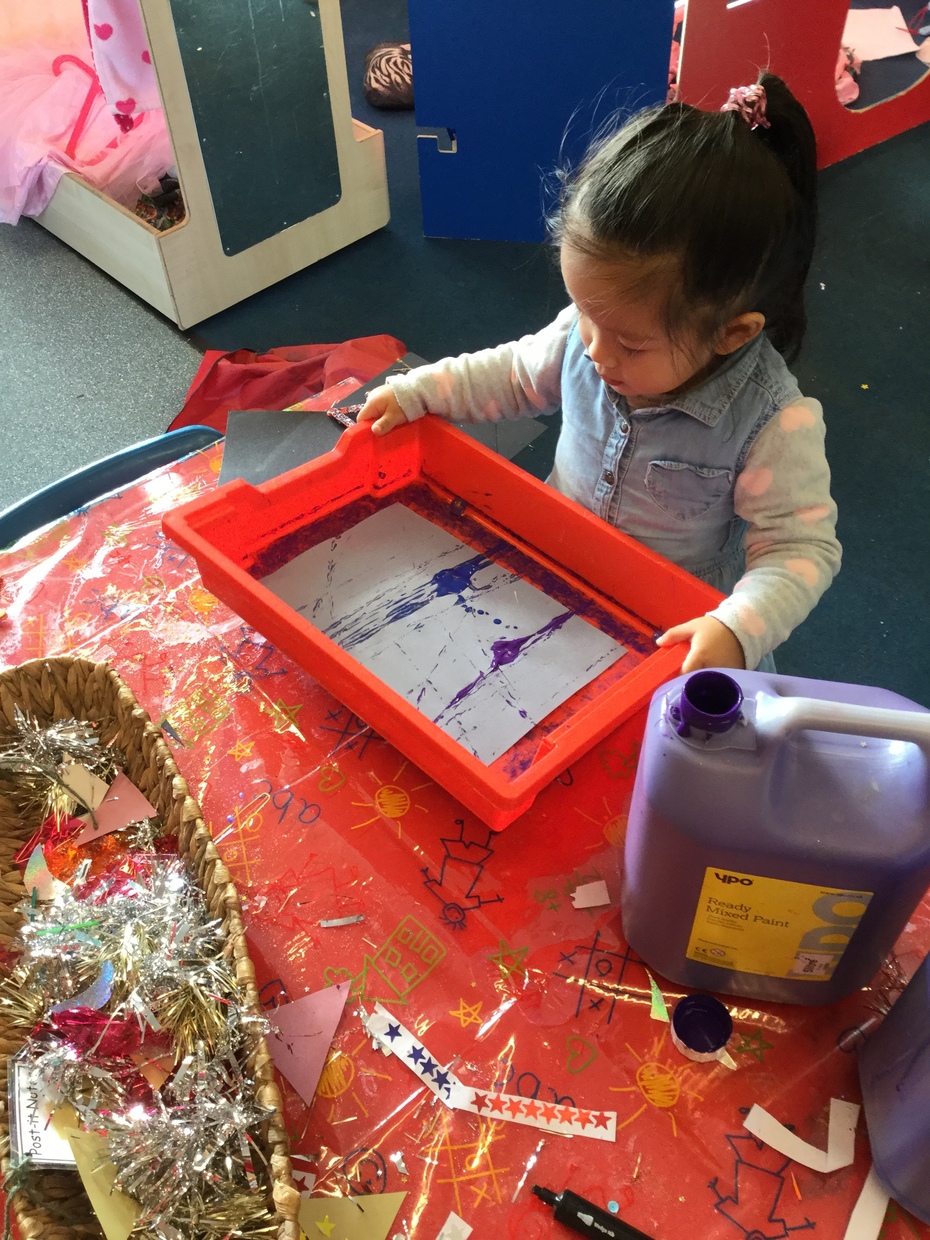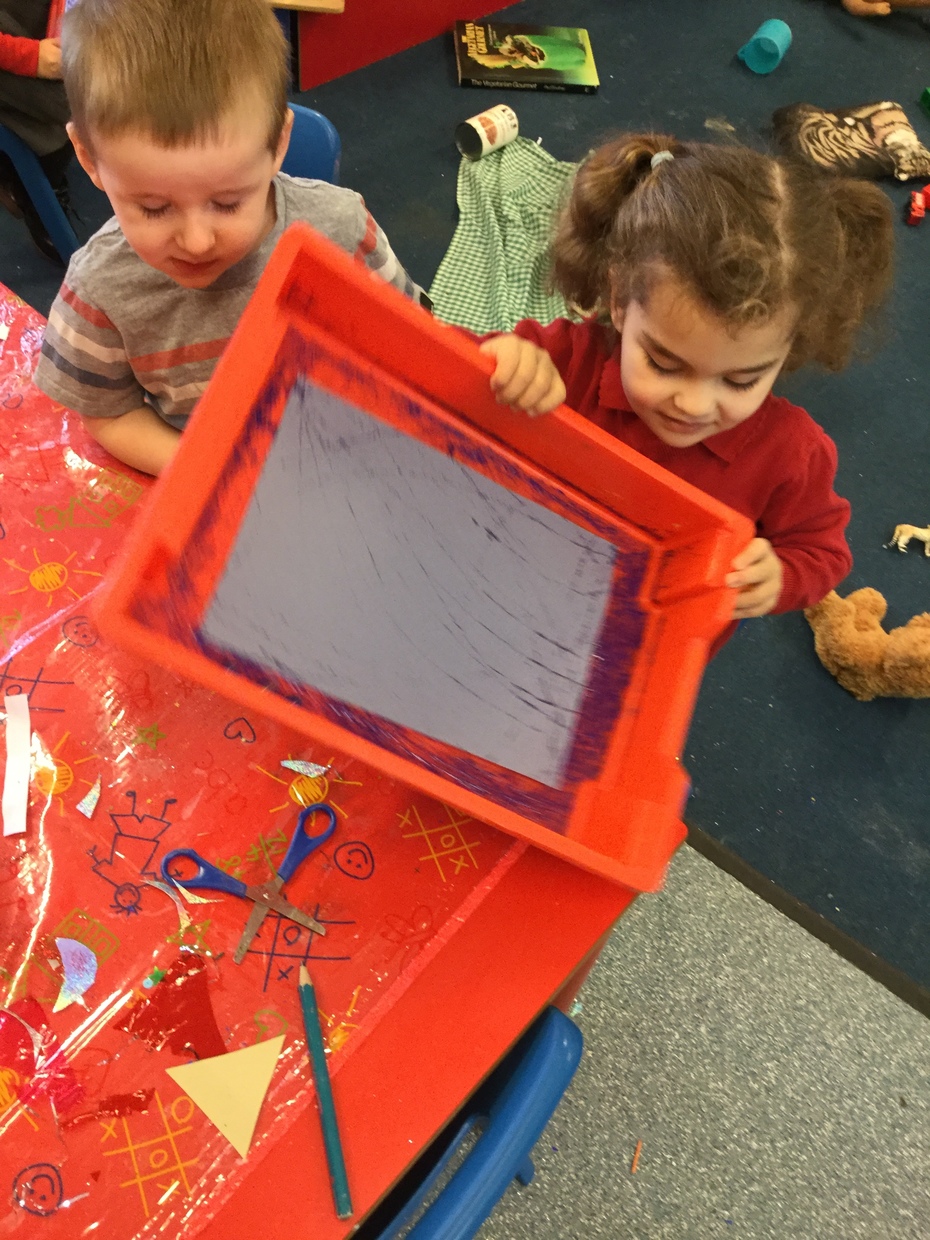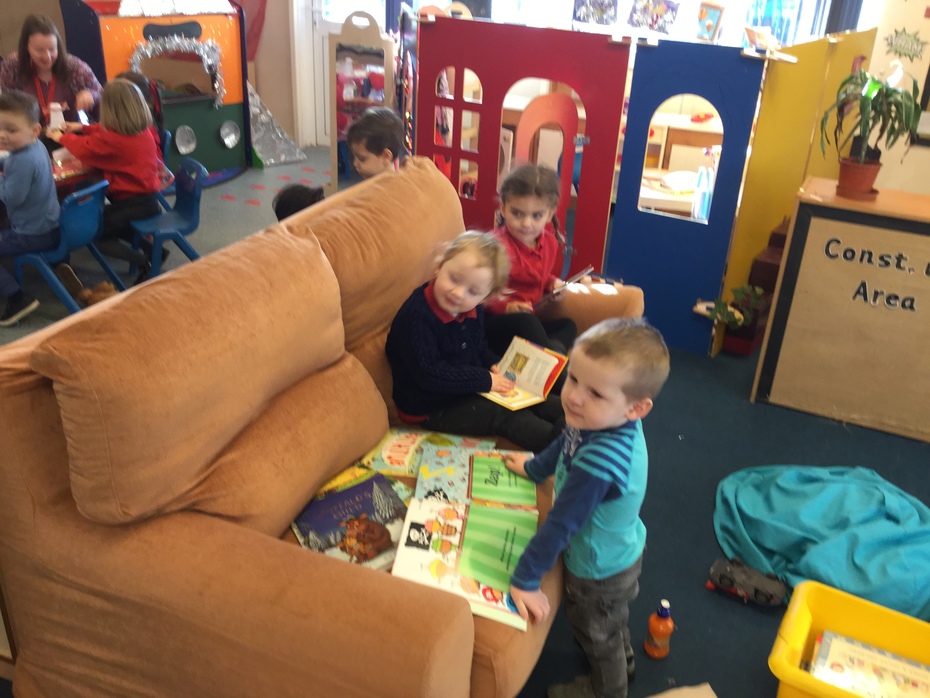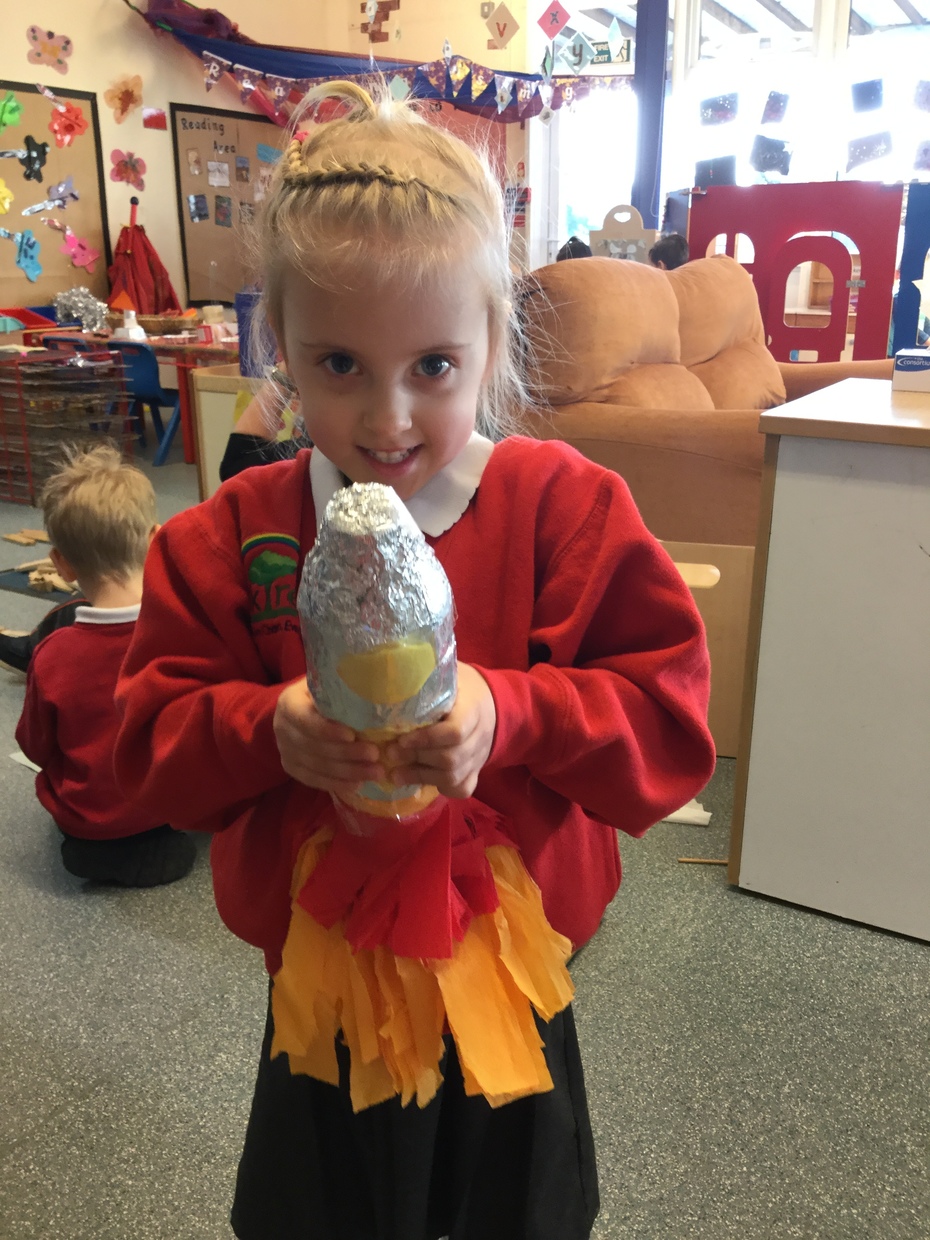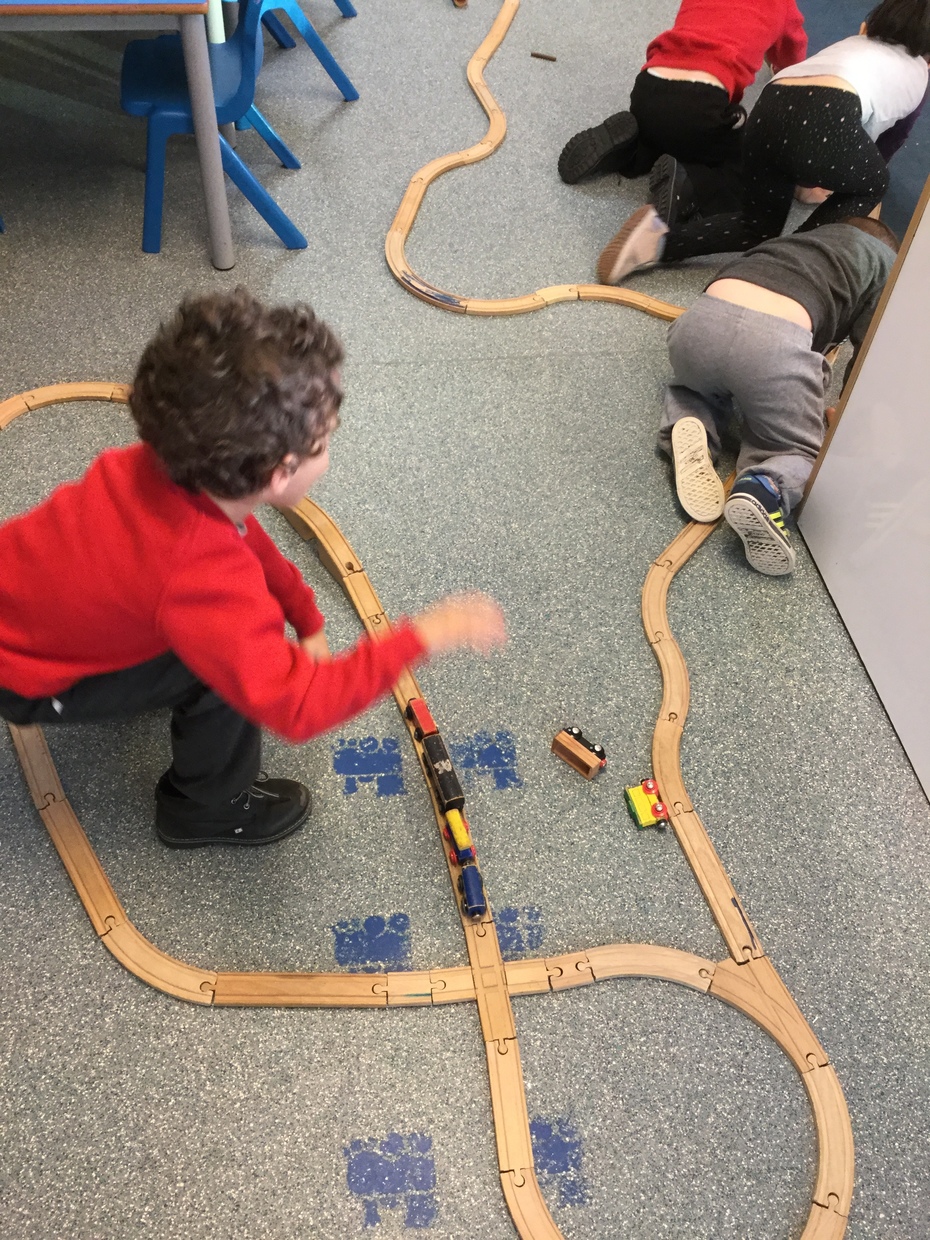 Week 4
Our story this week is 'Aliens love underpants' and we have had a super time making felt and play dough aliens. In the forest we made aliens using natural objects and in phonics we have been blending crazy alien names.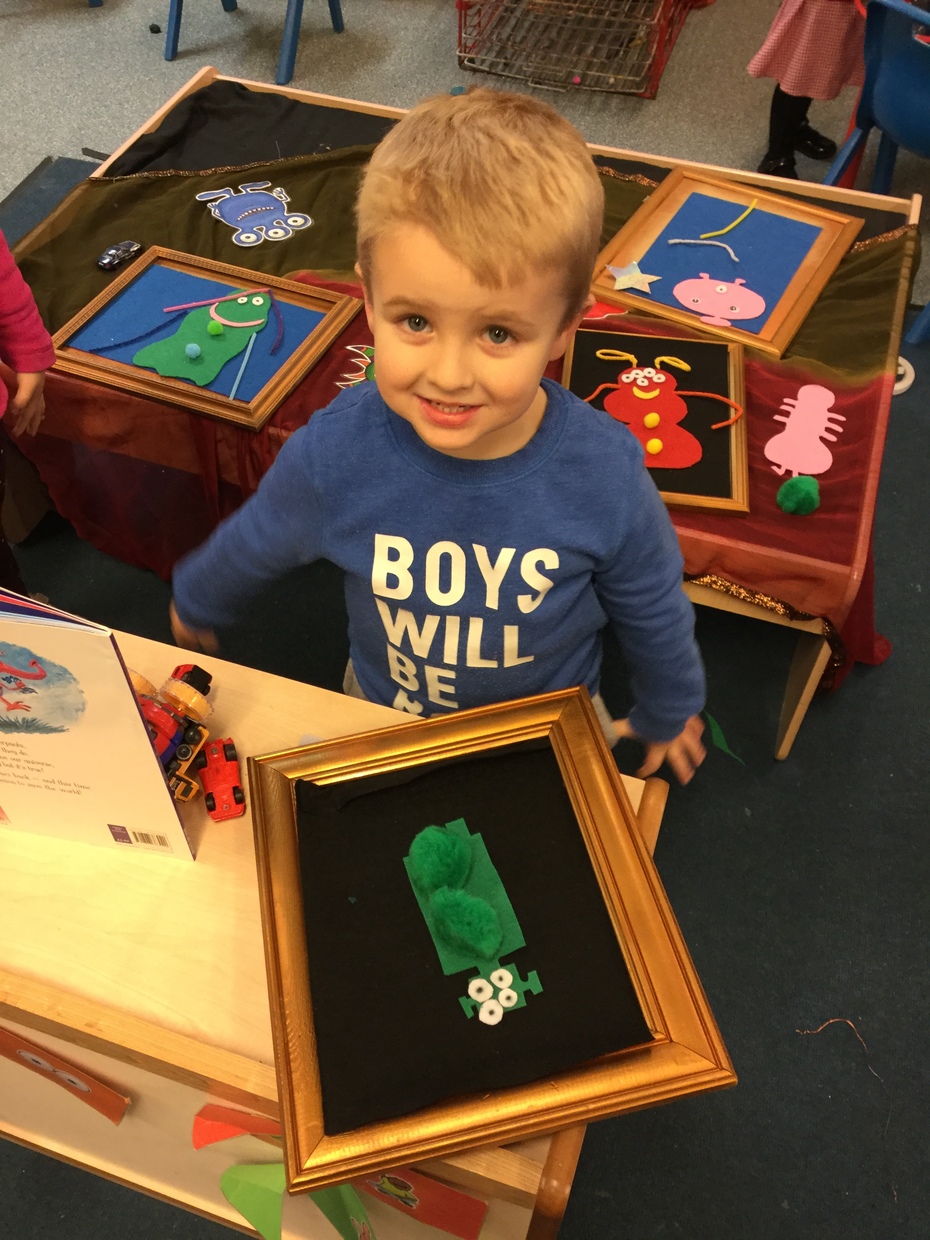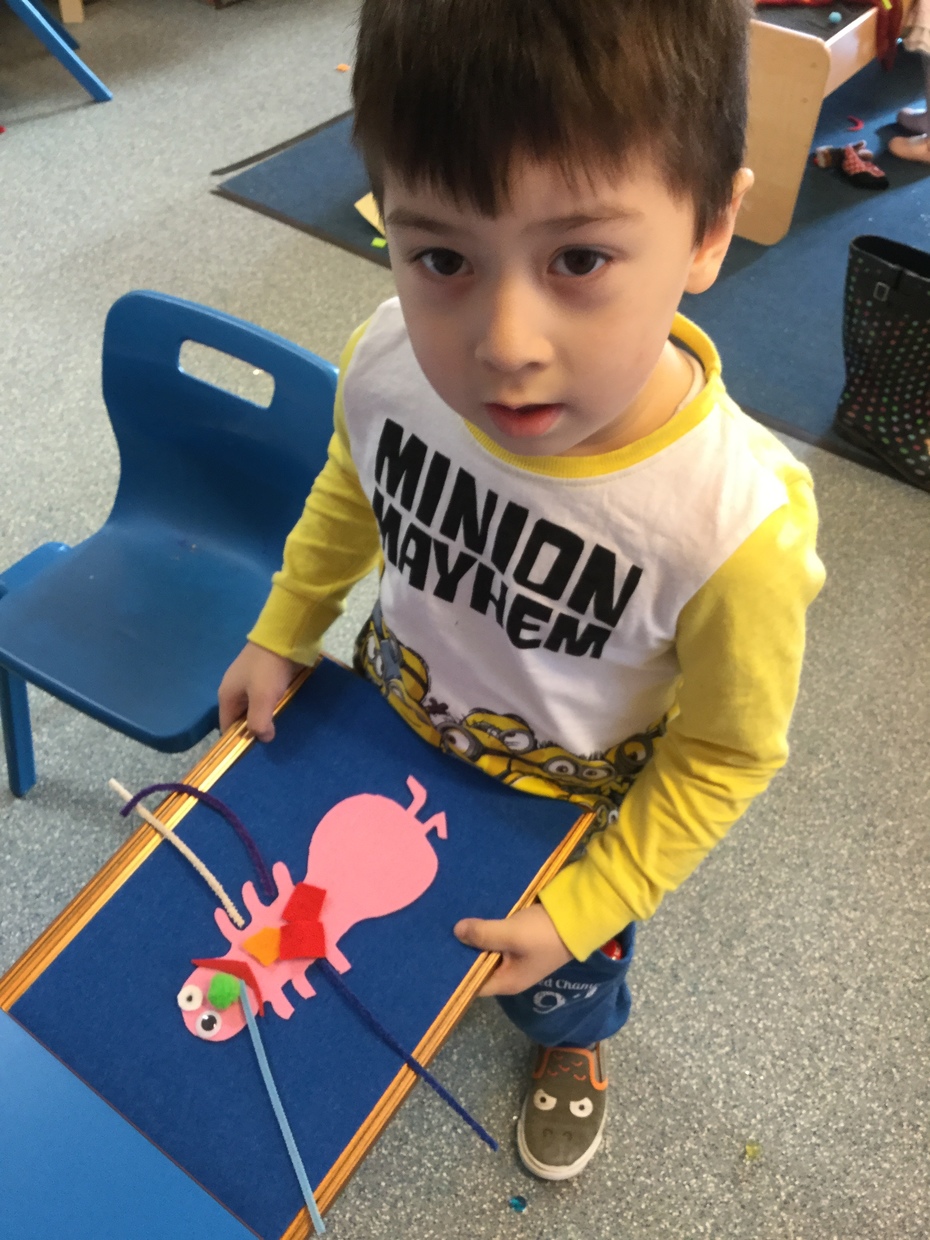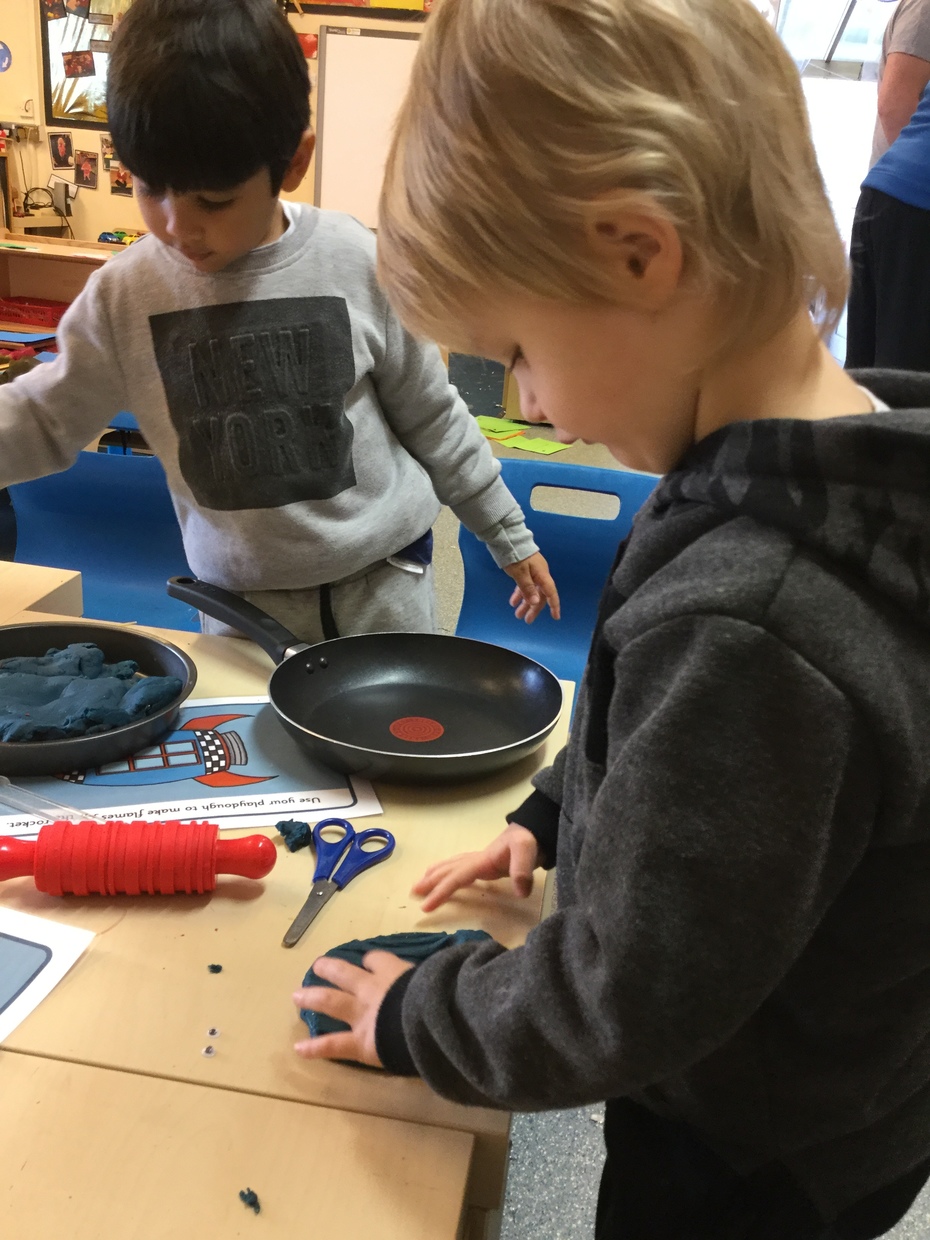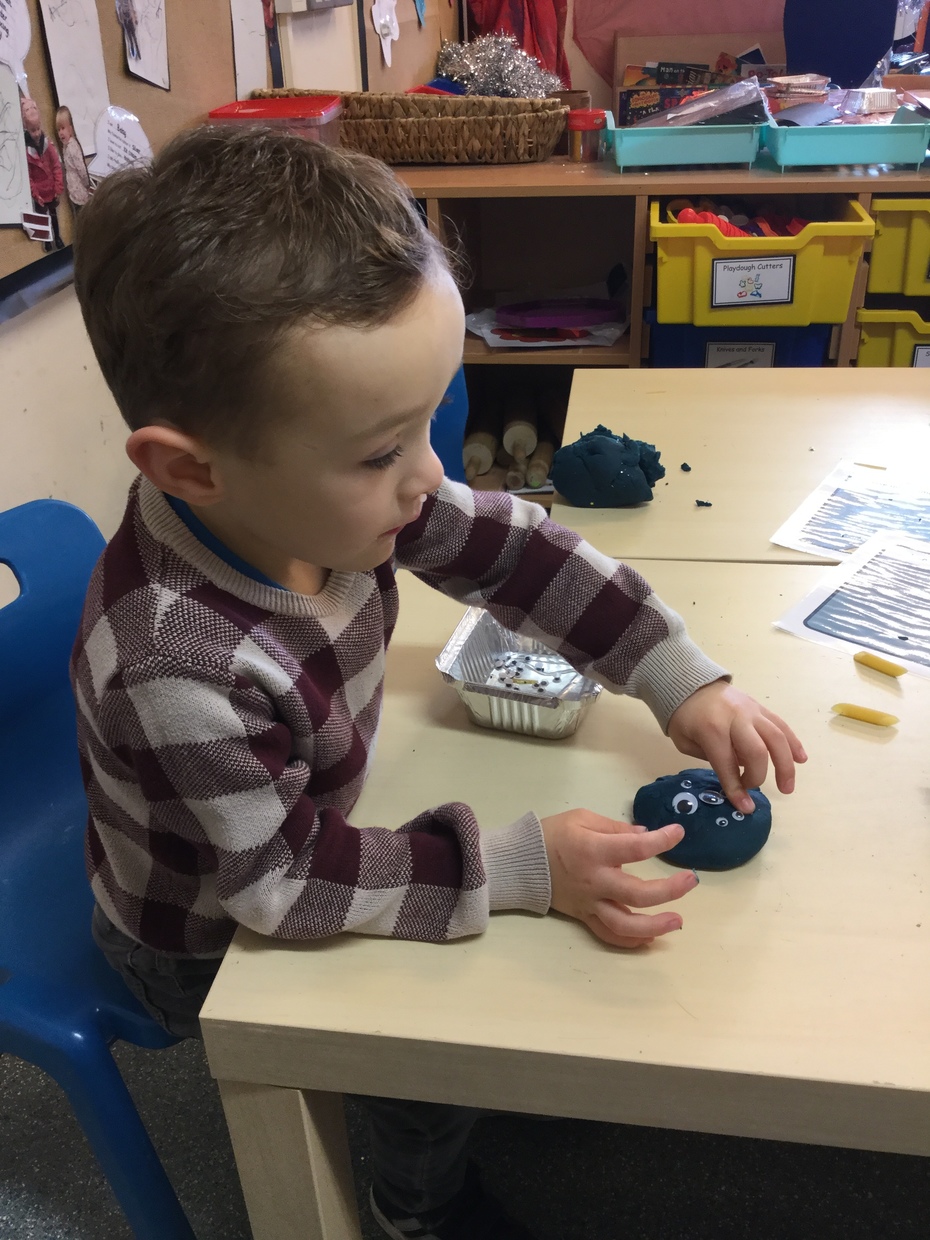 Week 5
What a busy week learning about Chinese new year. A fun time was had when we prepared and ate noodles, learnt about the Emperor and the animal race, searching for the animals in the forest area and painting Chinese symbols. 'Kung Hoi Fat Choi' everyone!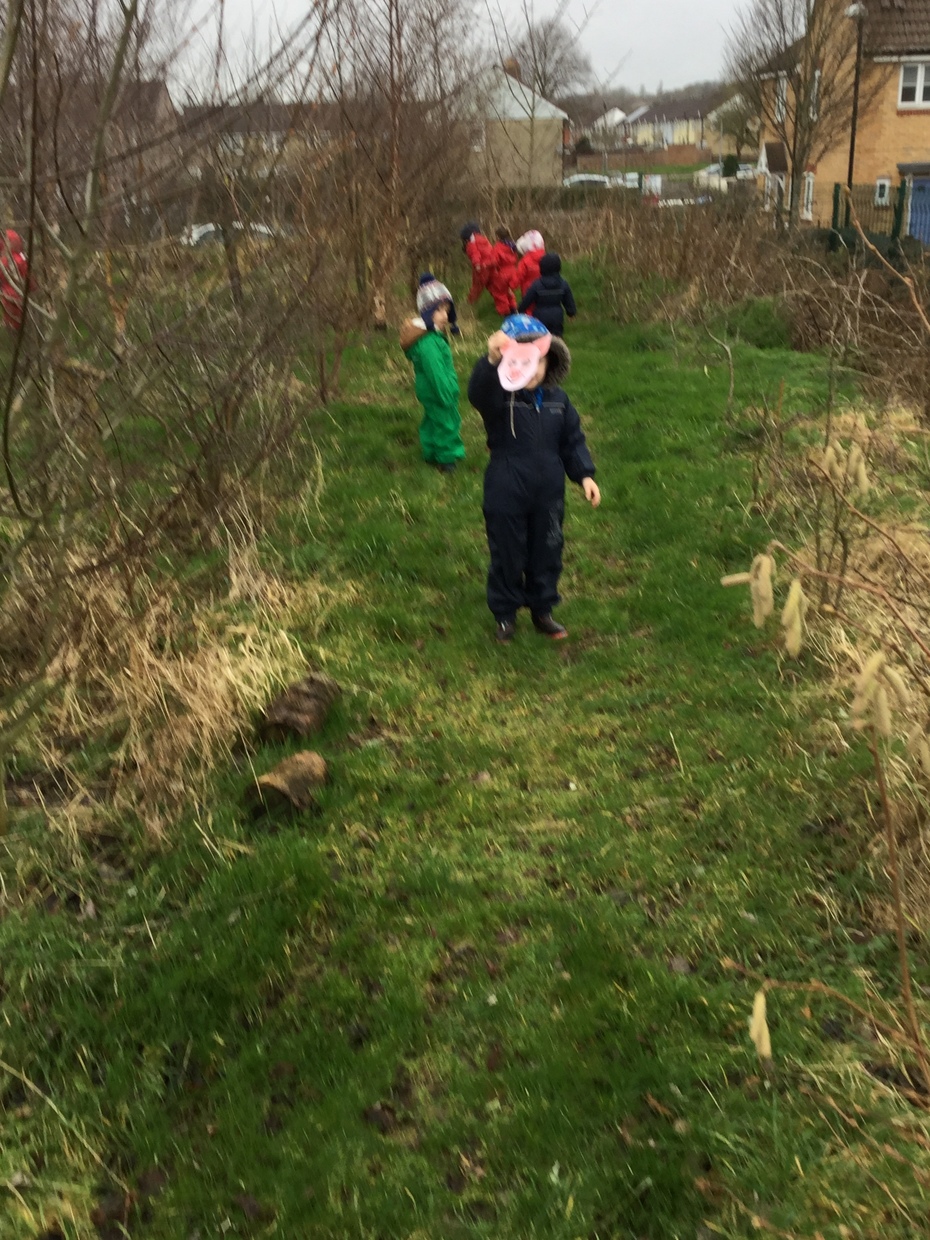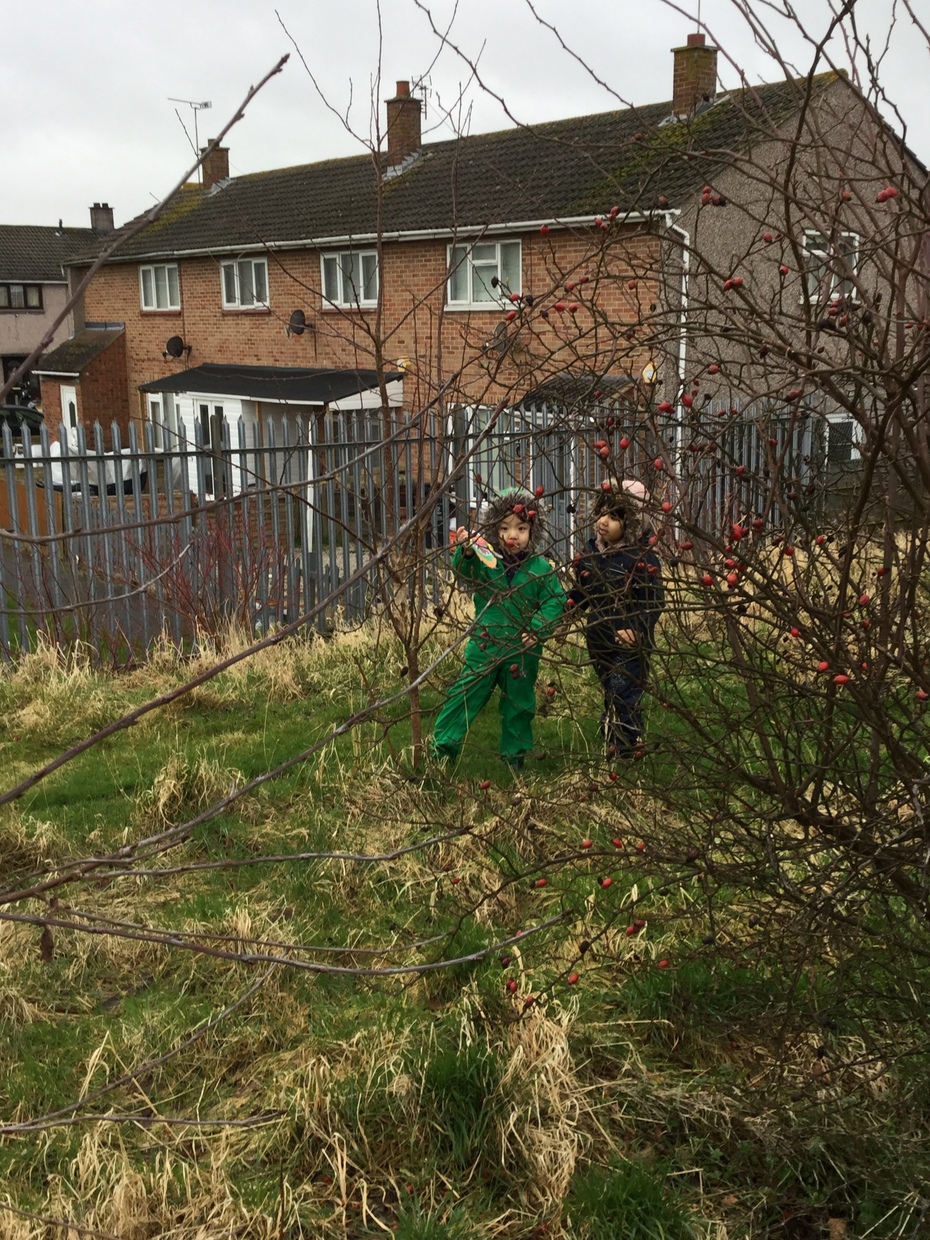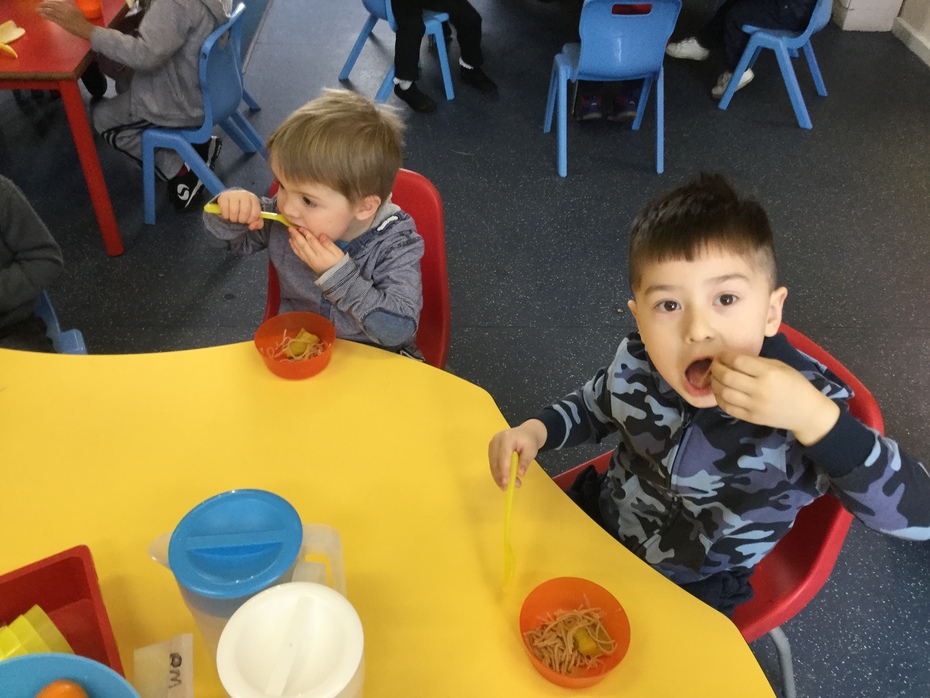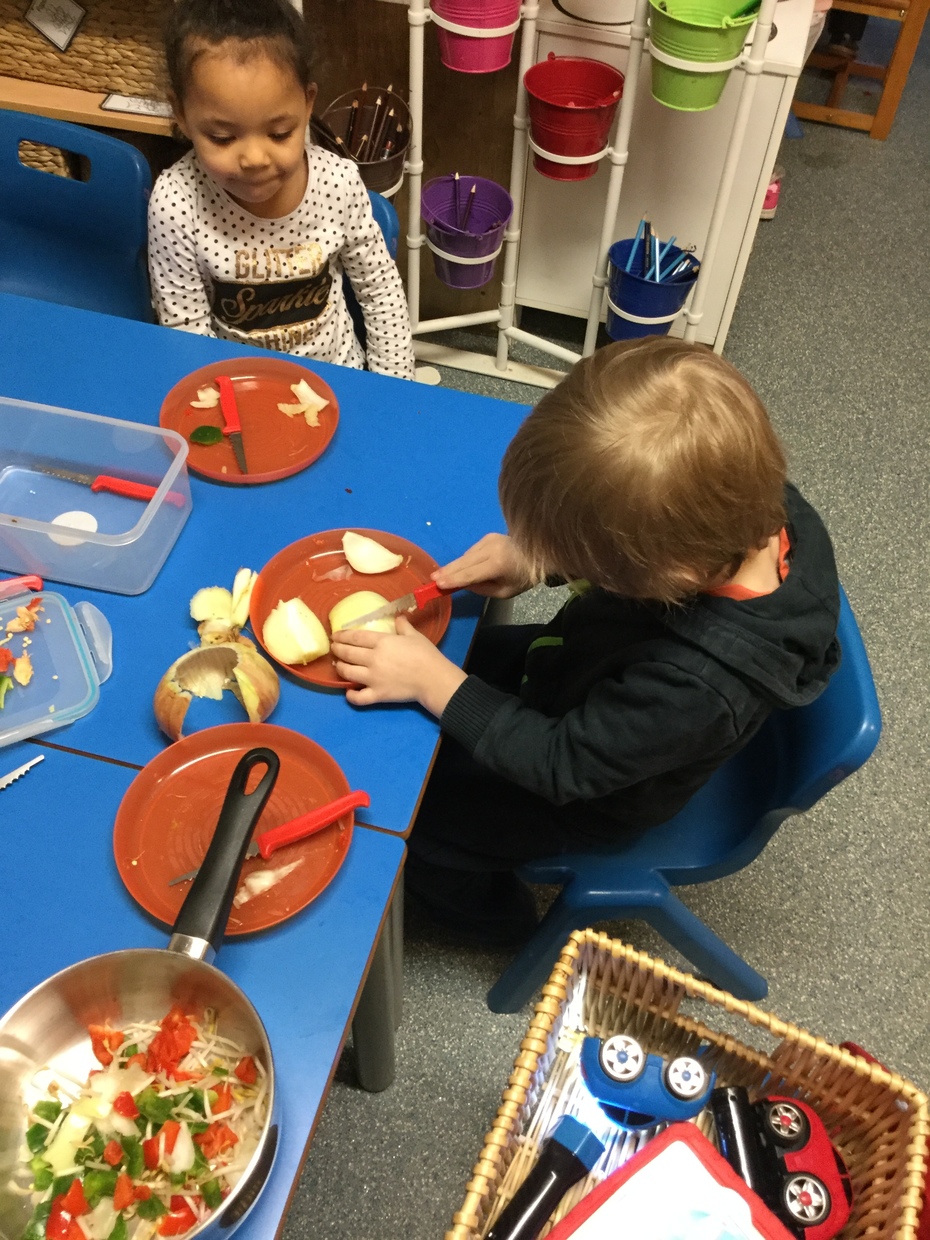 Week 6
This is Art Week and we will be doing lots of work as part of a whole school project #takeonepicture. We have already looked at the picture 'An Experiment on a Bird in the Air Pump' and decided we would like to make some hats.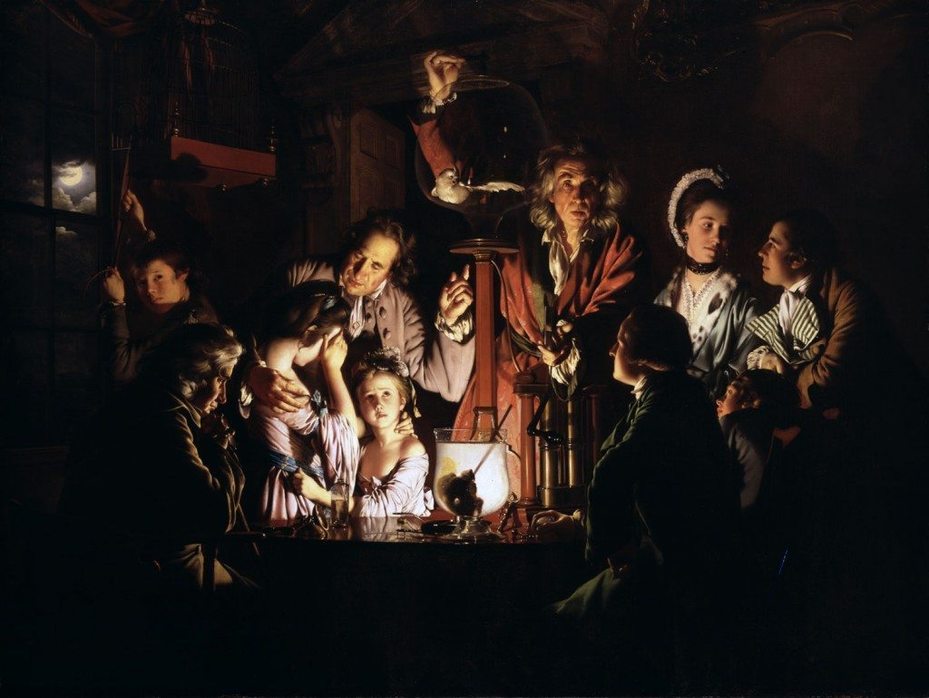 Term 2
Week 1:
We have been talking about Halloween and reading Room on the broom. We dressed up in costumes, carved pumpkins and made magic wands in the woods.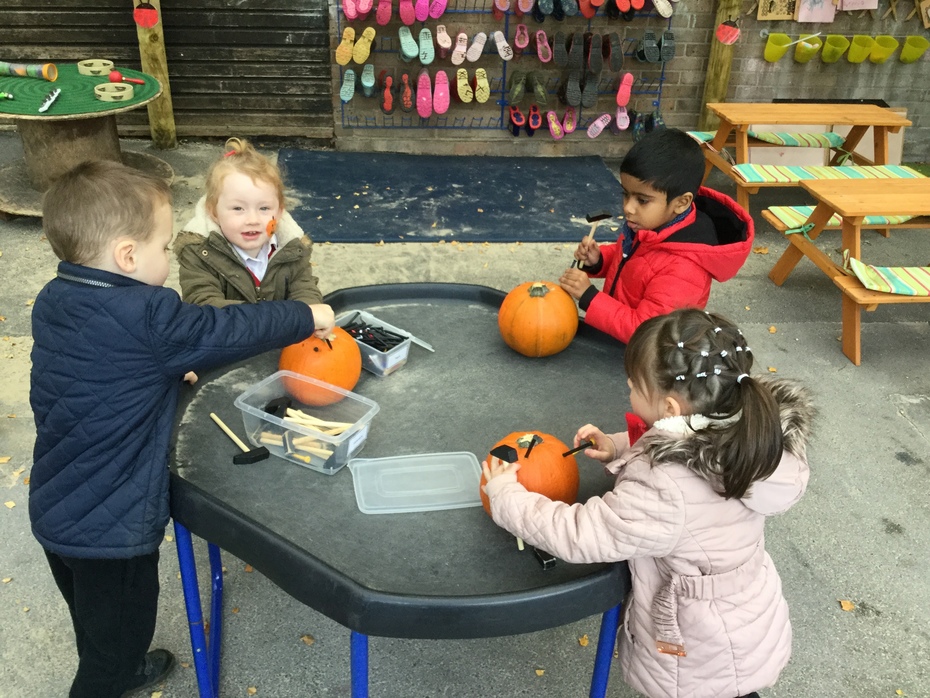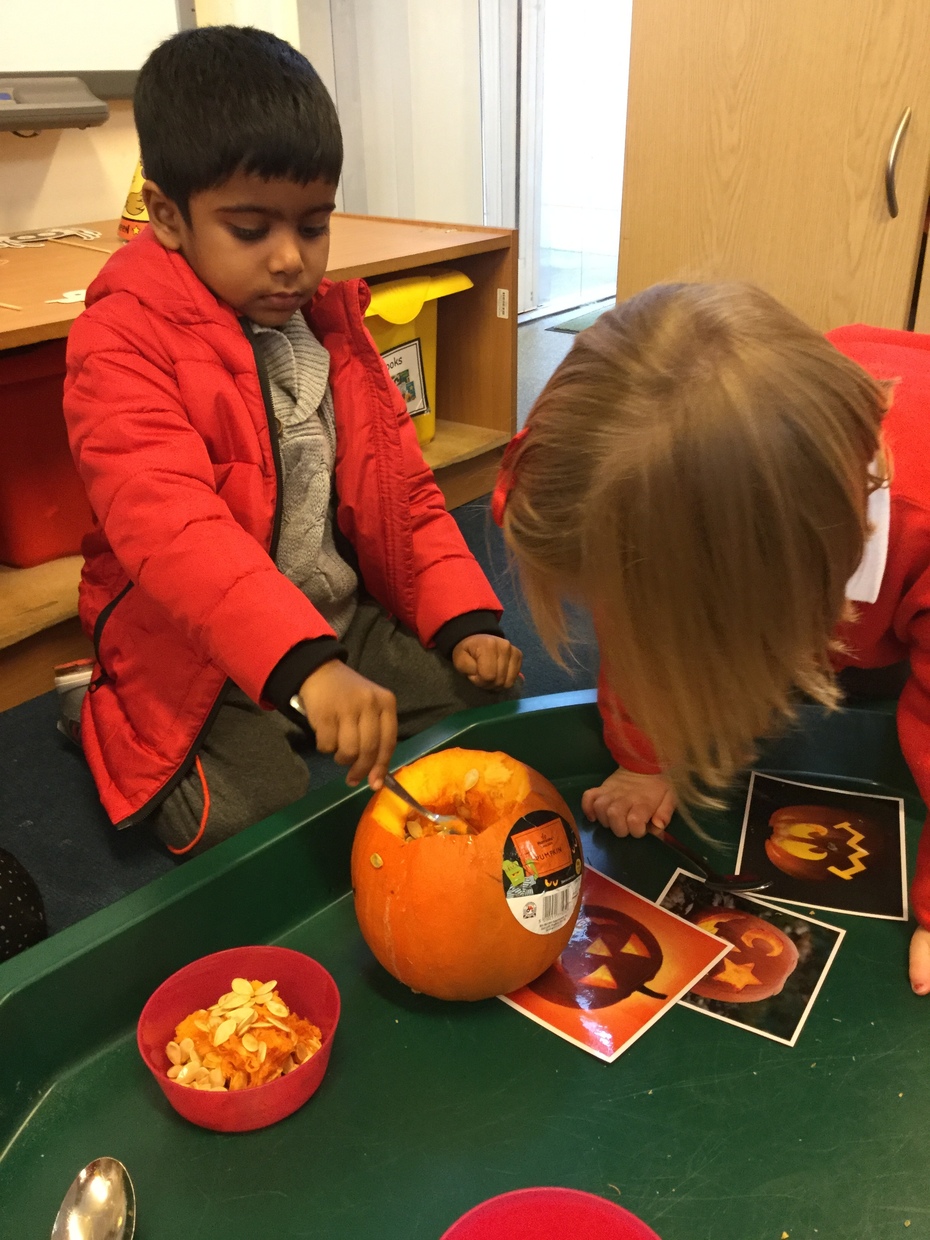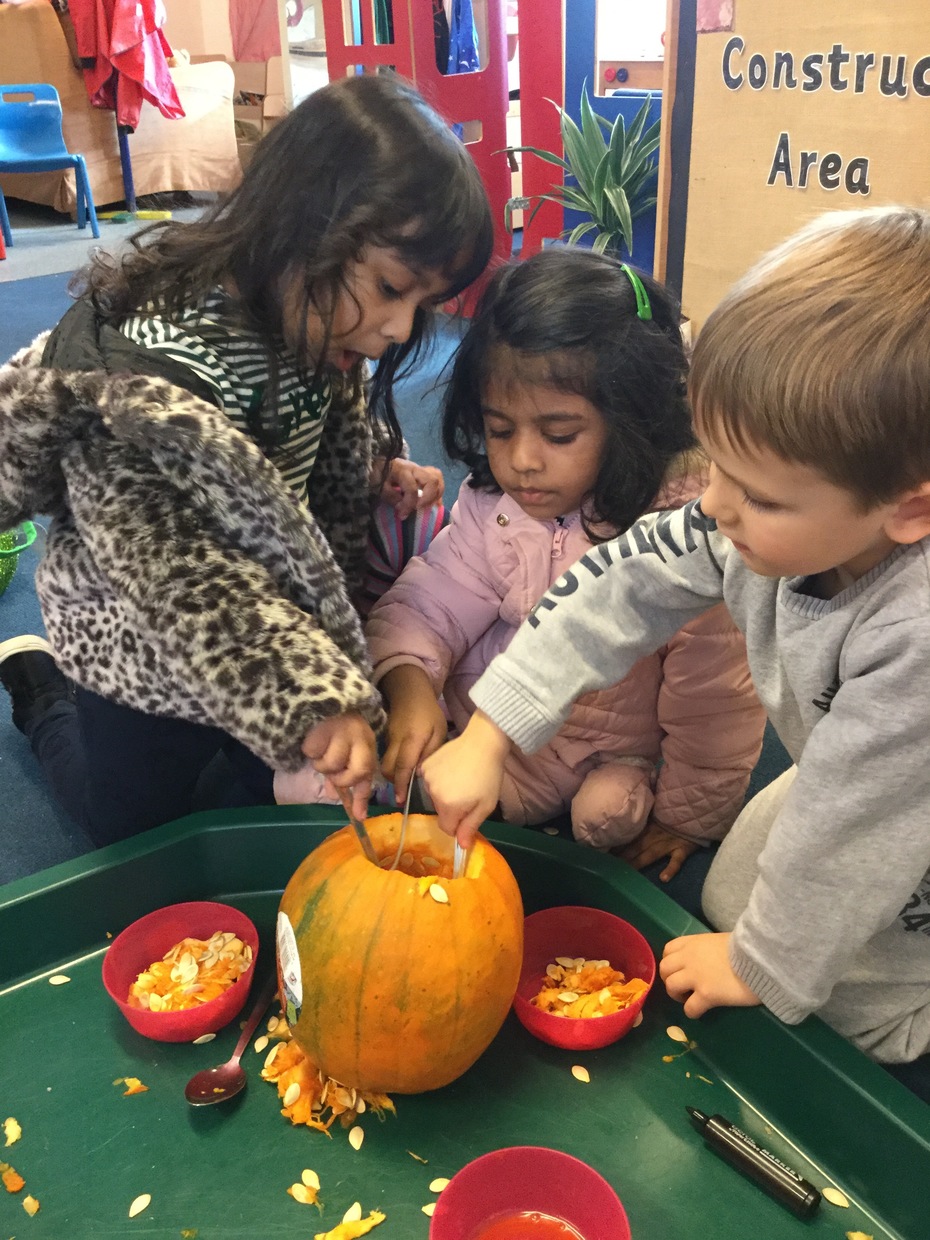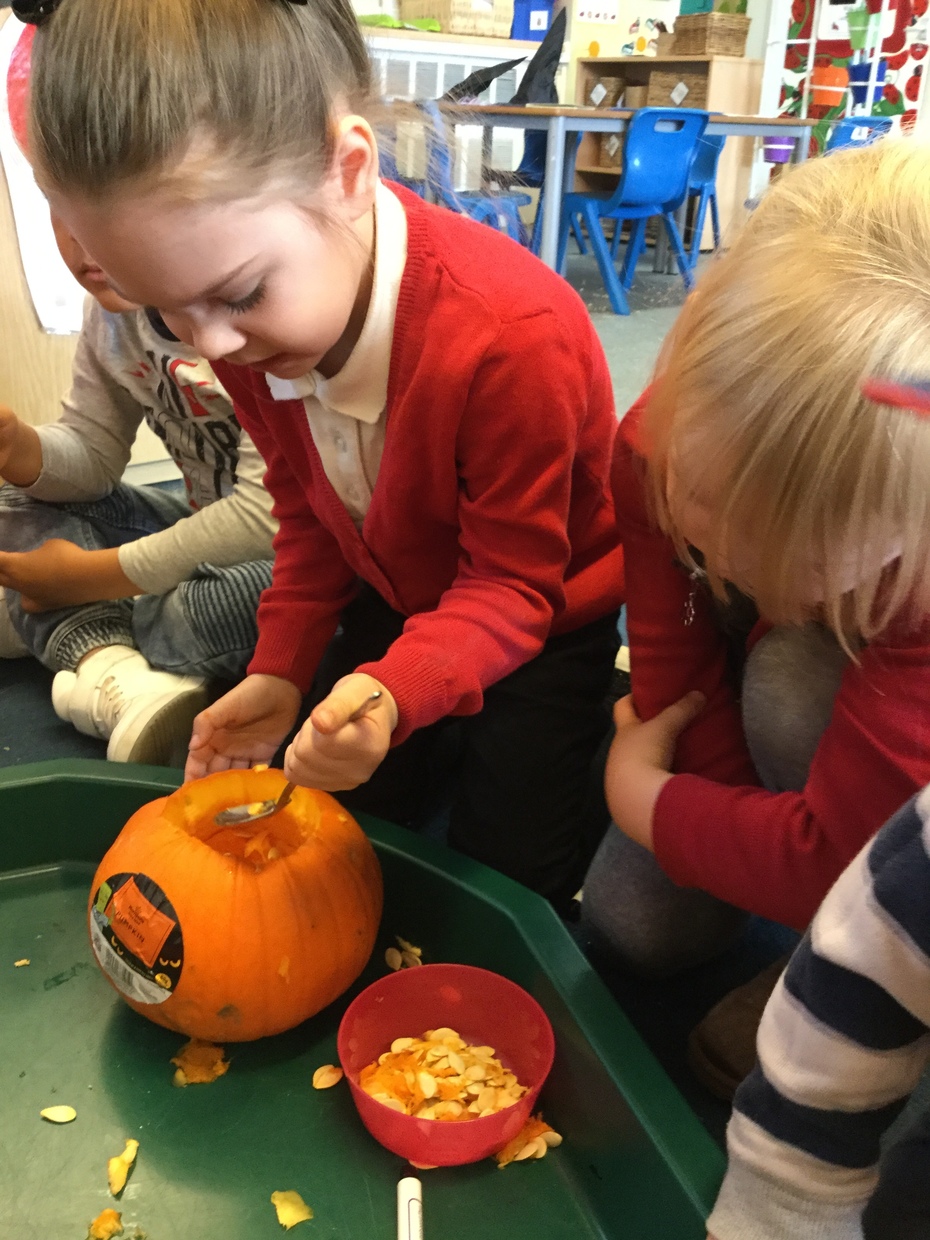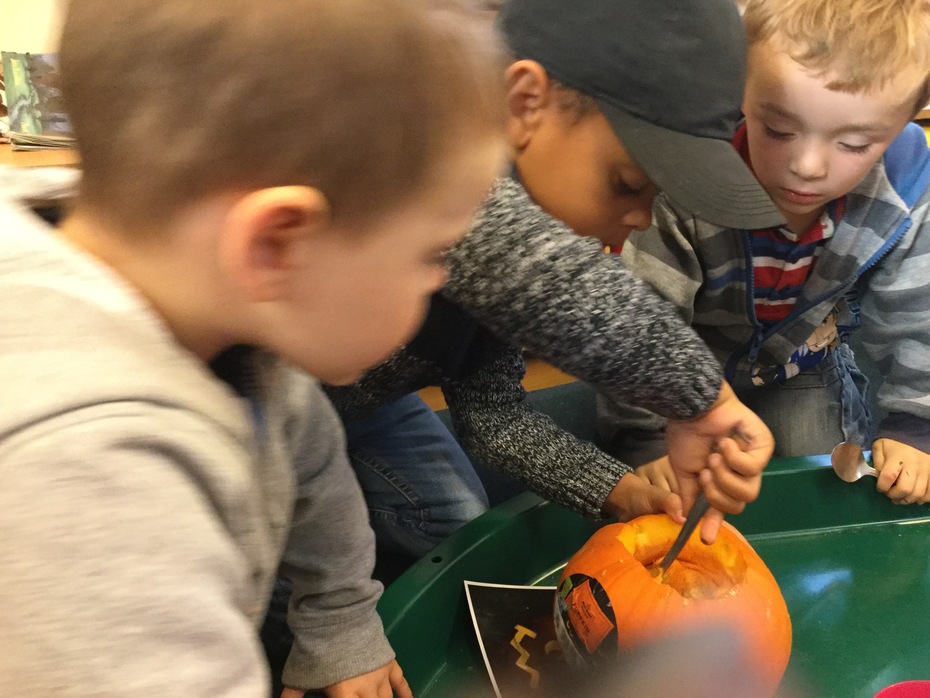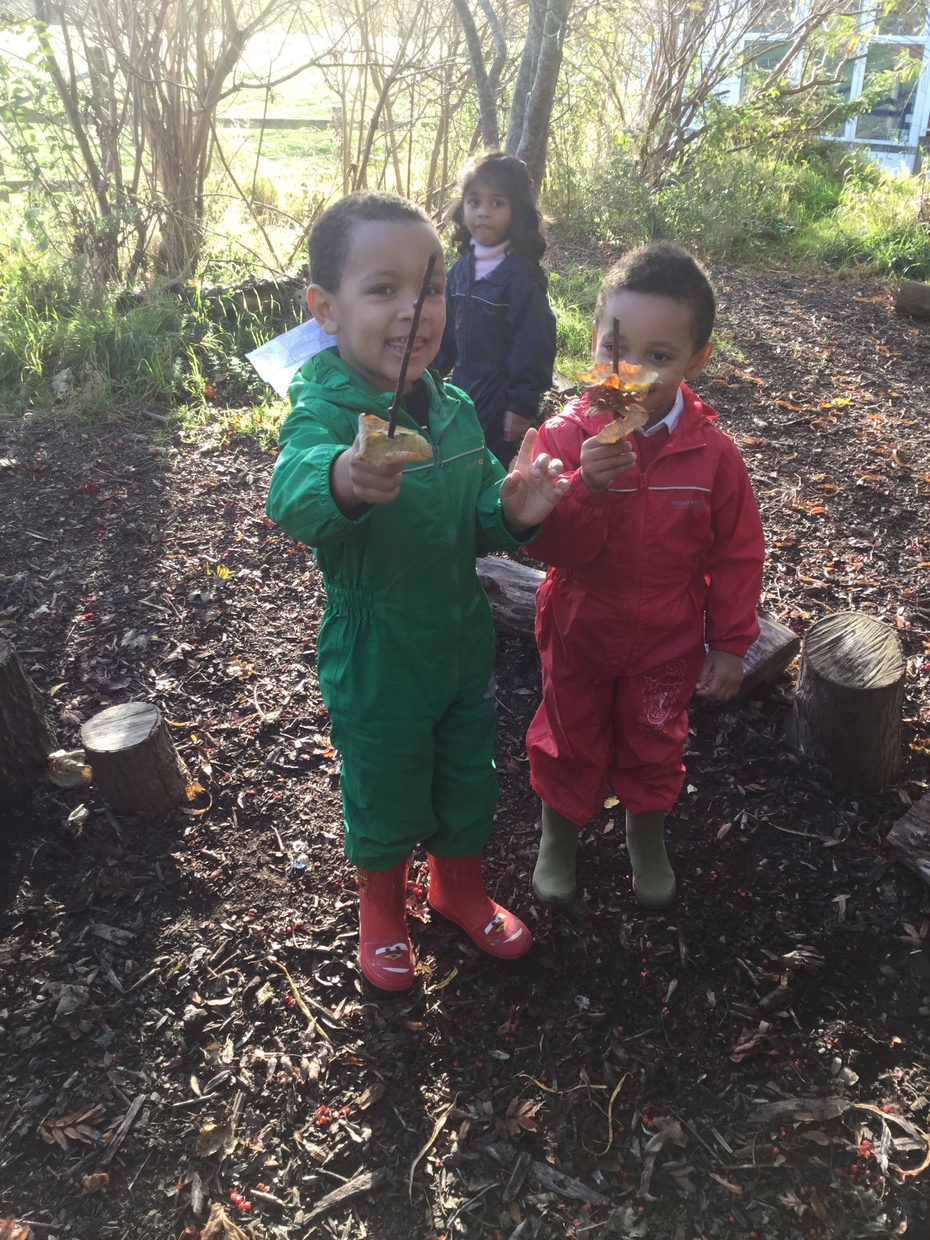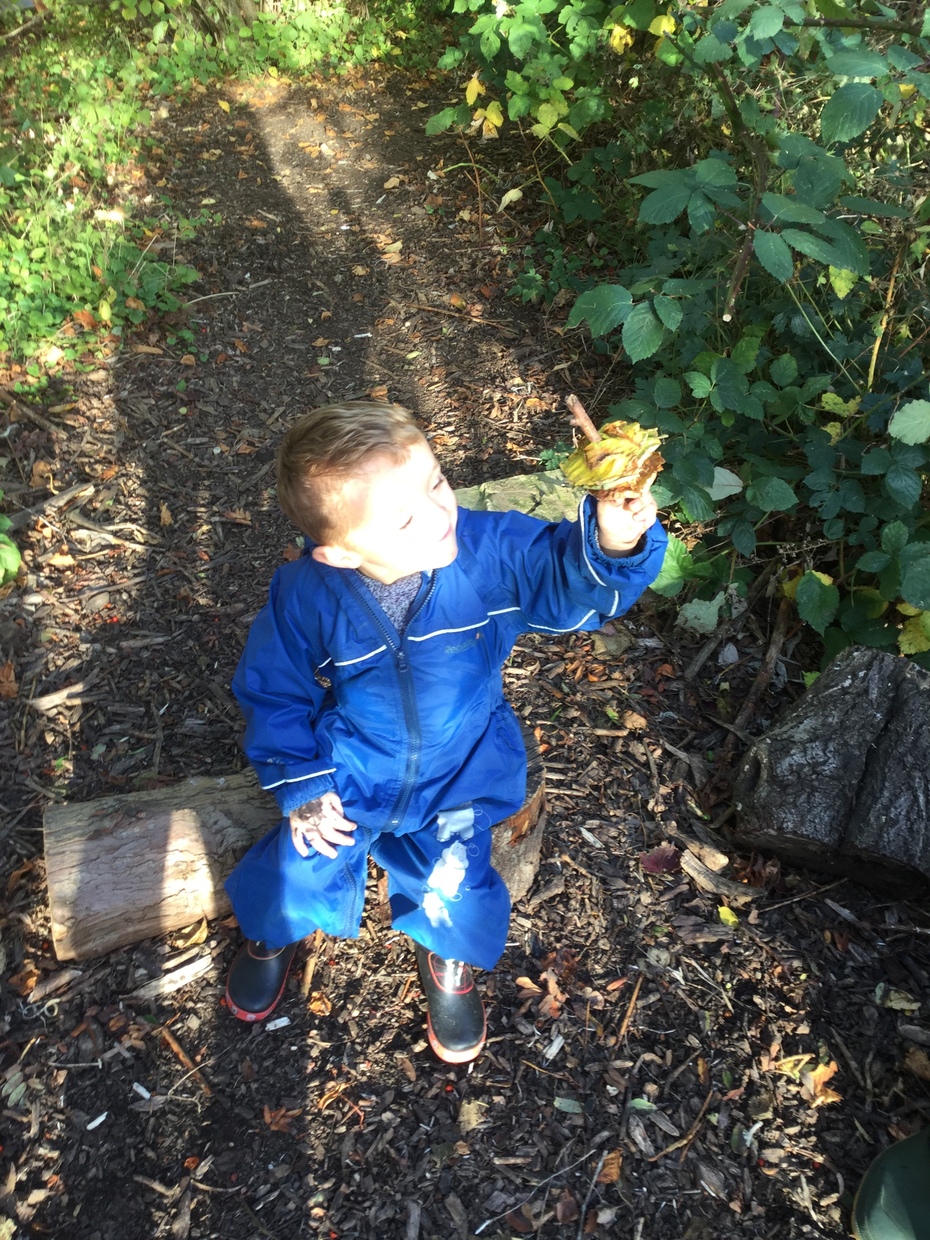 Week 2:
We have been learning about fireworks night and talking about the fireworks we saw at the weekend. We used sticks to make a pretend bonfire in the forest and in Nursery we have been doing lots of fireworks art. The children worked with the teacher to count sparkles and the children outside chose to build a crate fire-engine.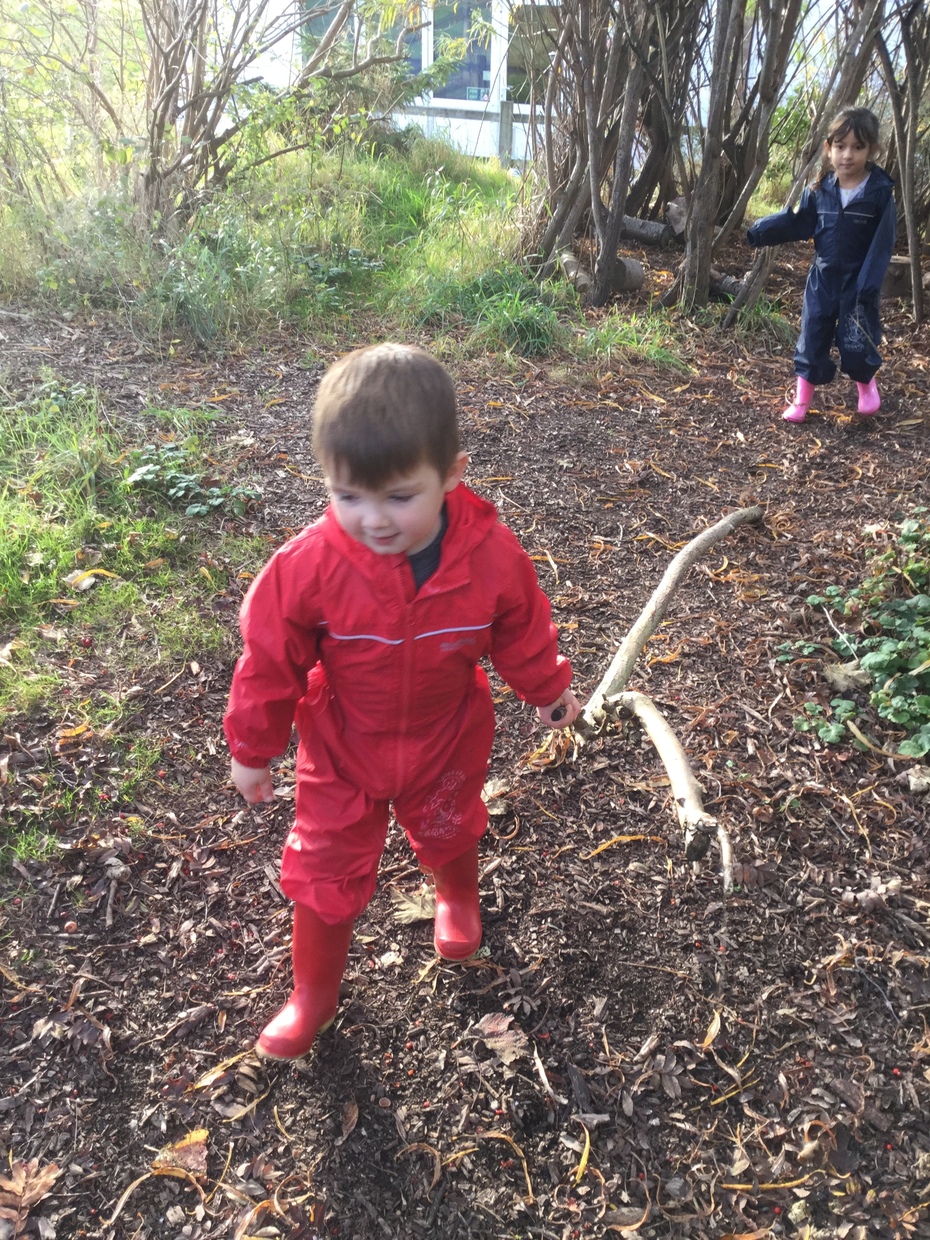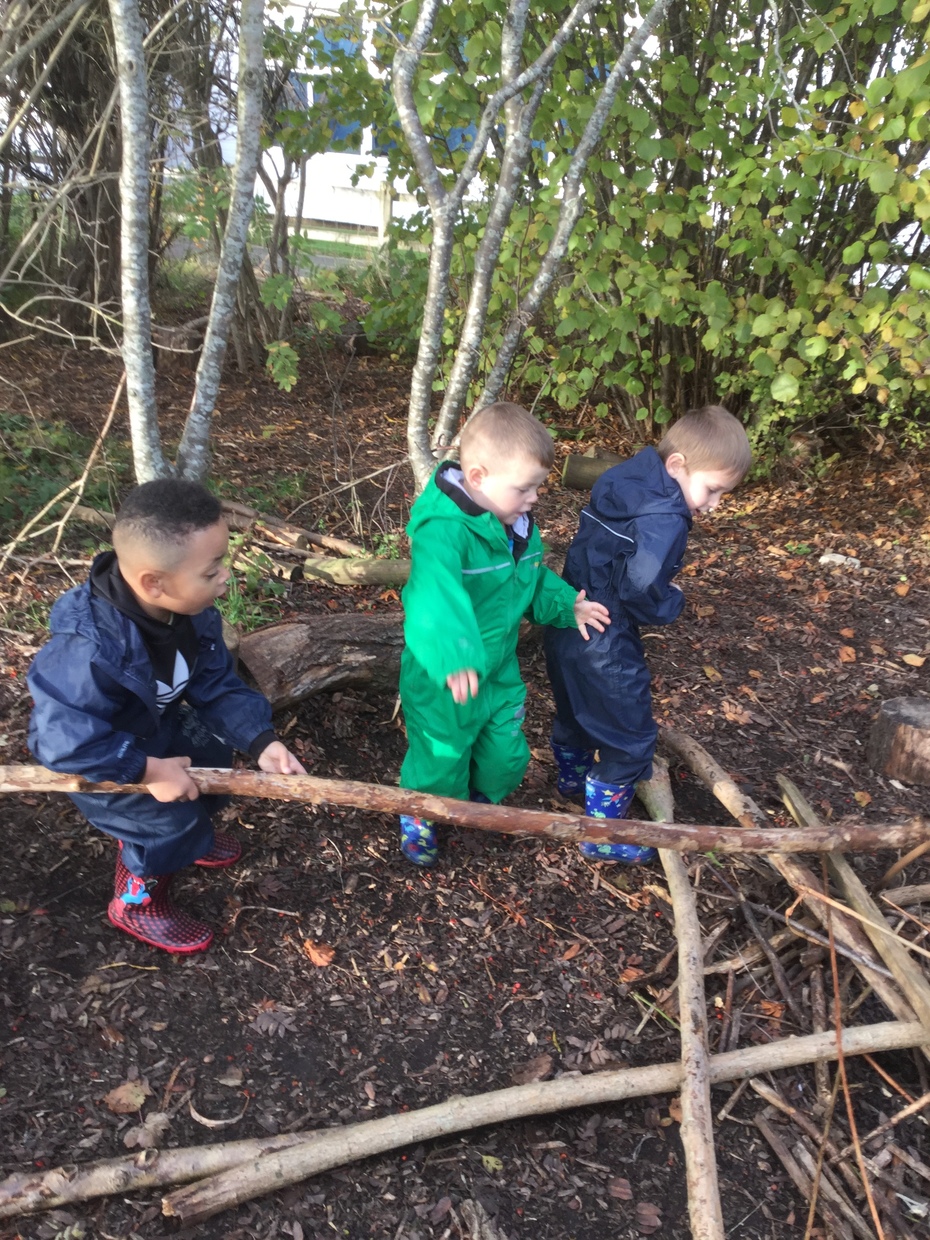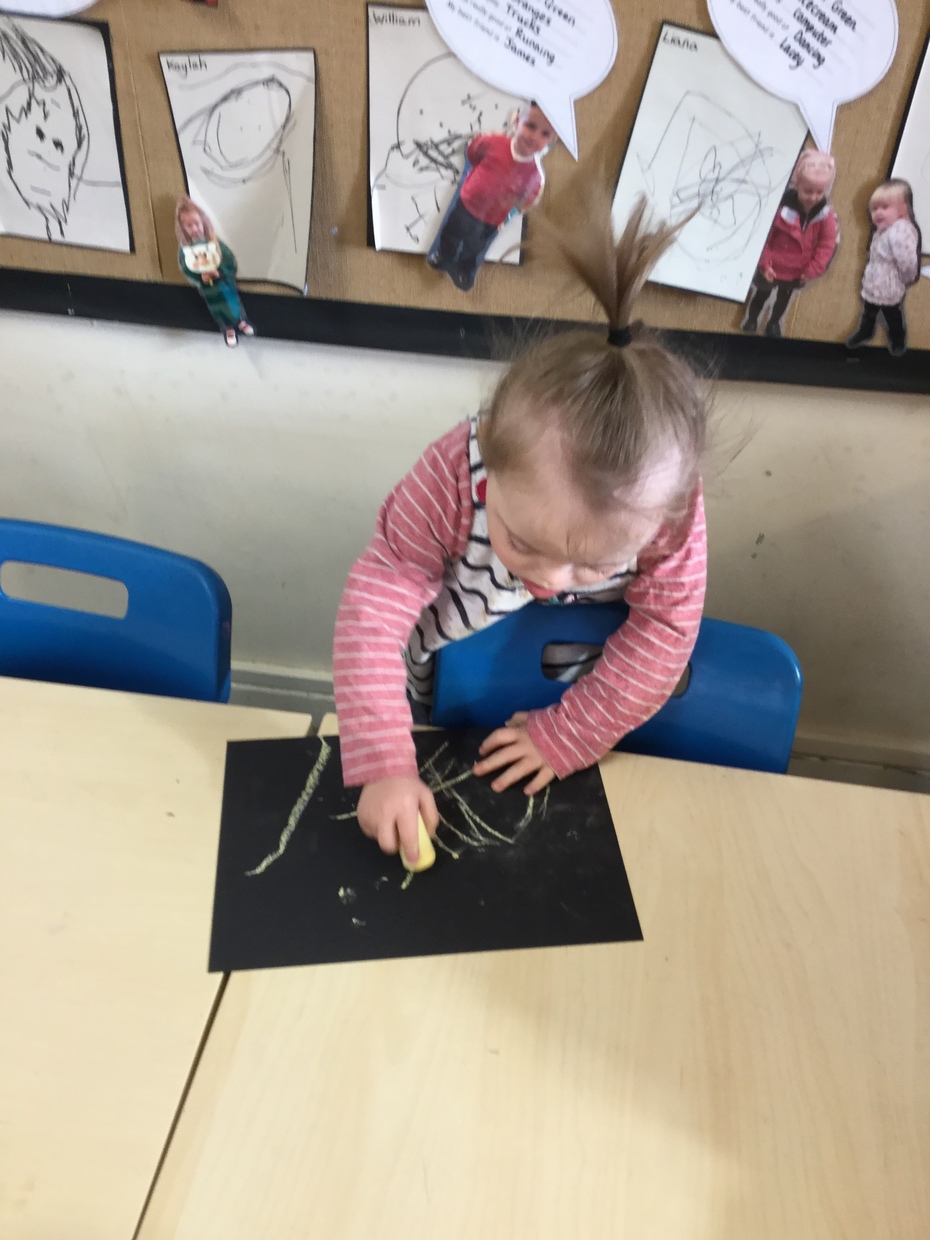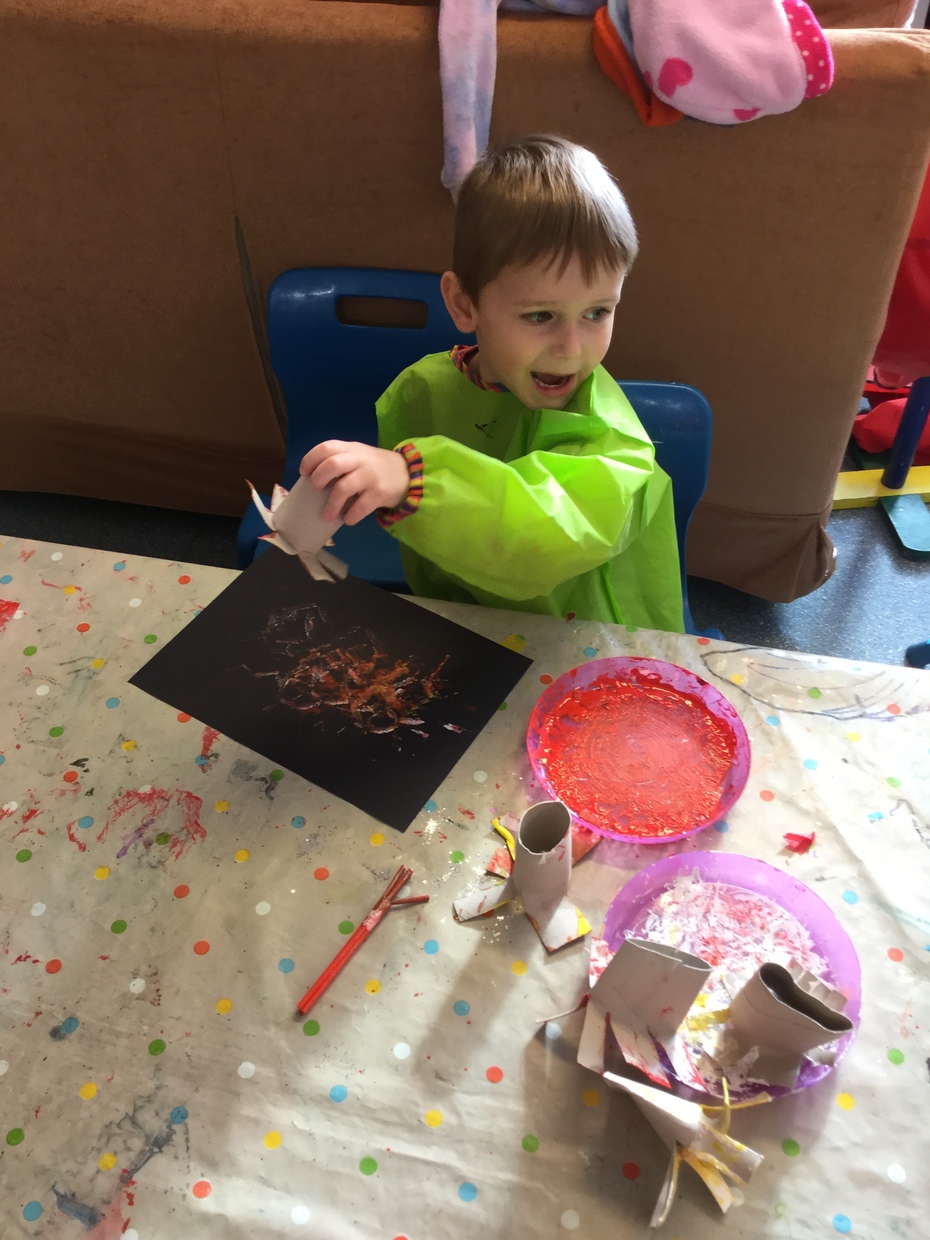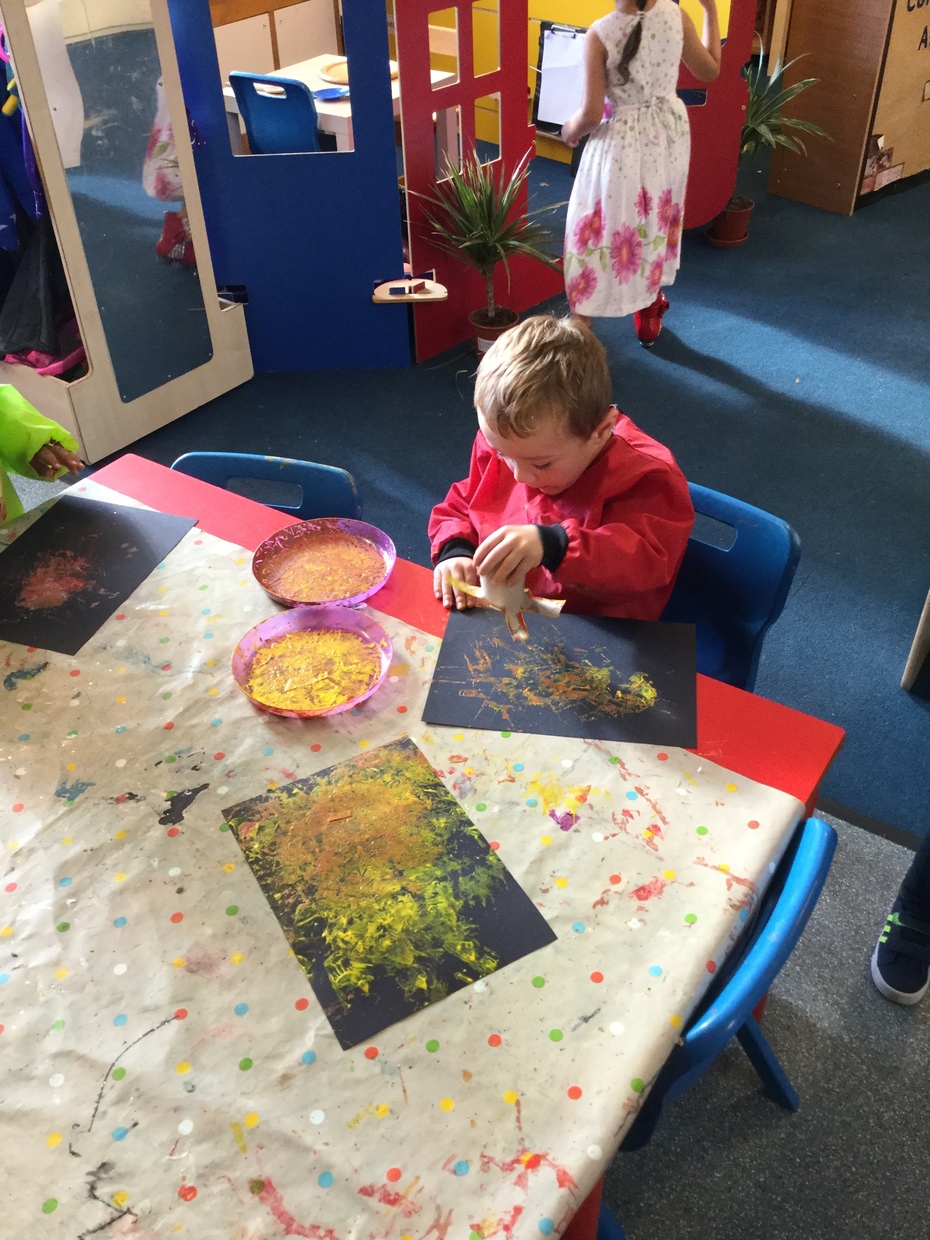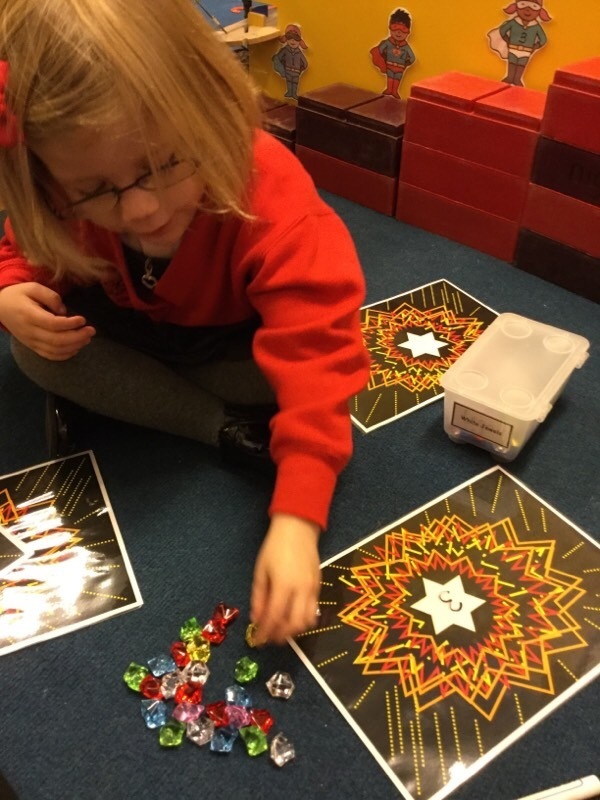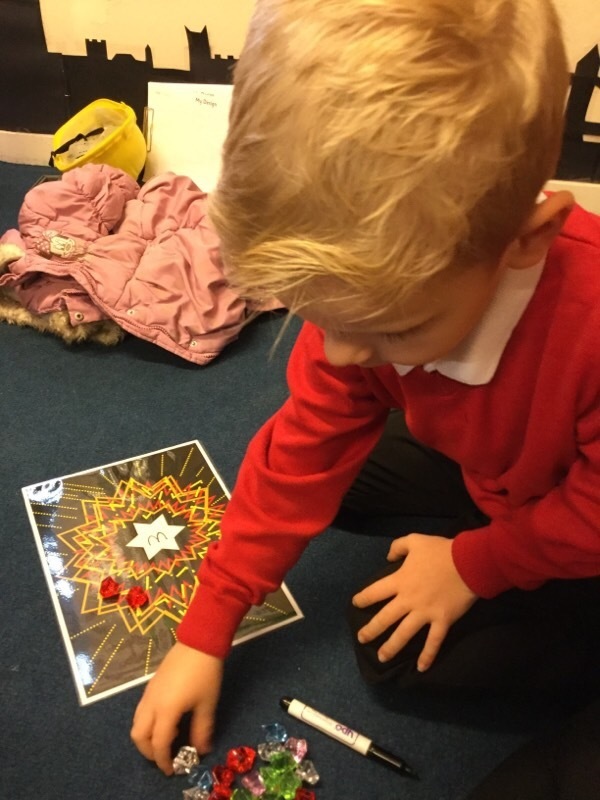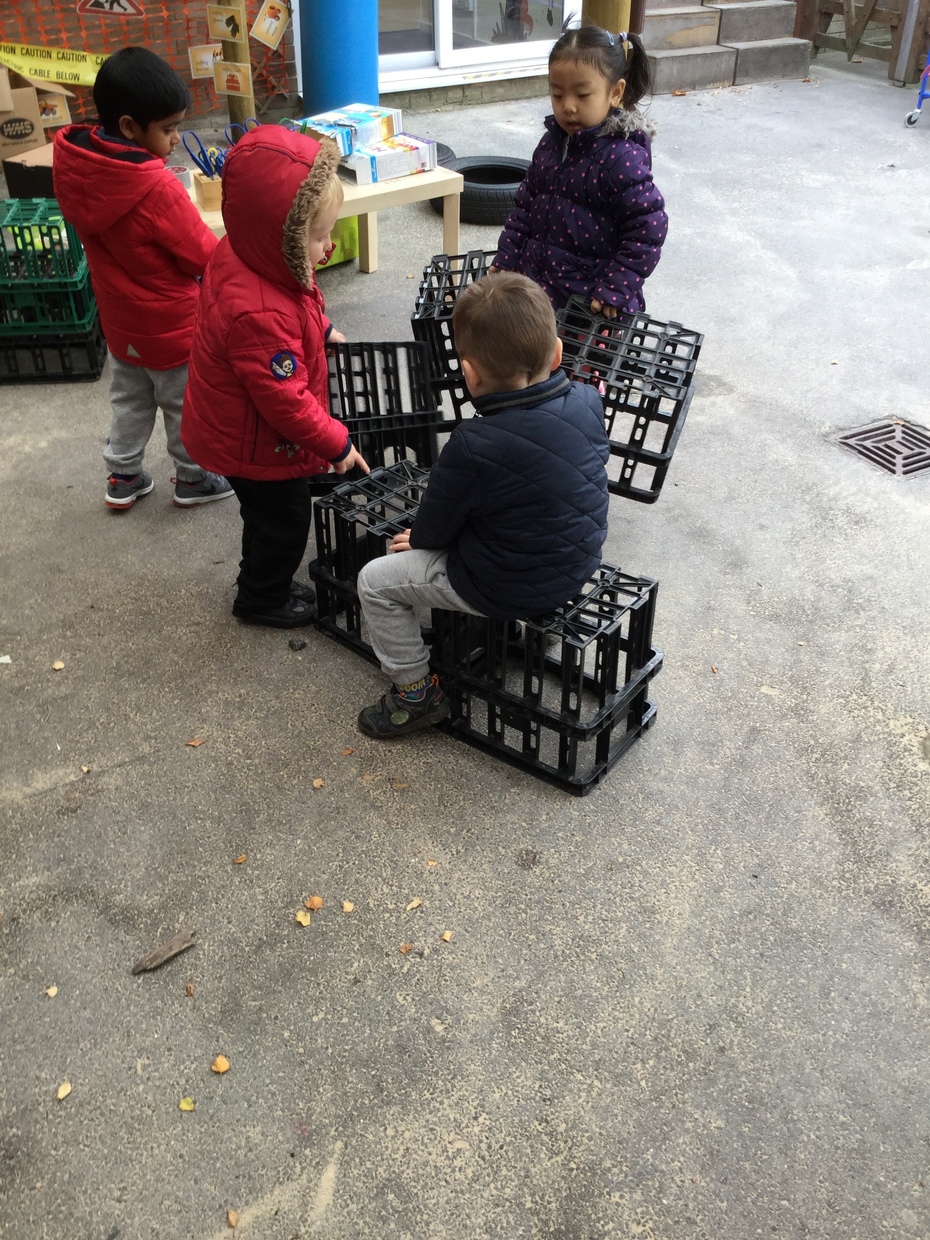 Weeks 3 and 4:
We have been learning about dinosaurs and reading lots of dinosaur books. The children helped to think about the activities that they wanted to do for this topic. We made a dinosaur hospital when we found some dinosaurs were broken and we practised brushing giant dinosaur teeth. we dug for dinosaur bones in the sand and did a dinosaur puzzle piece hunt in the forest.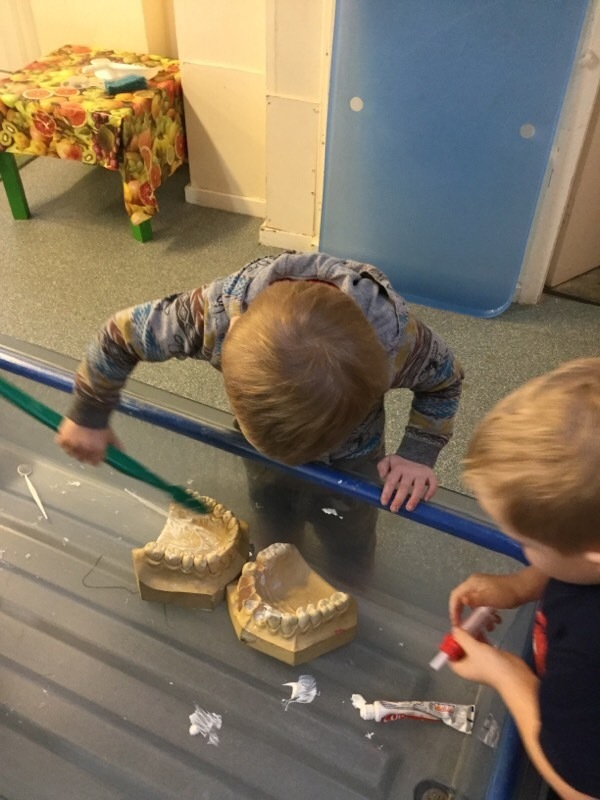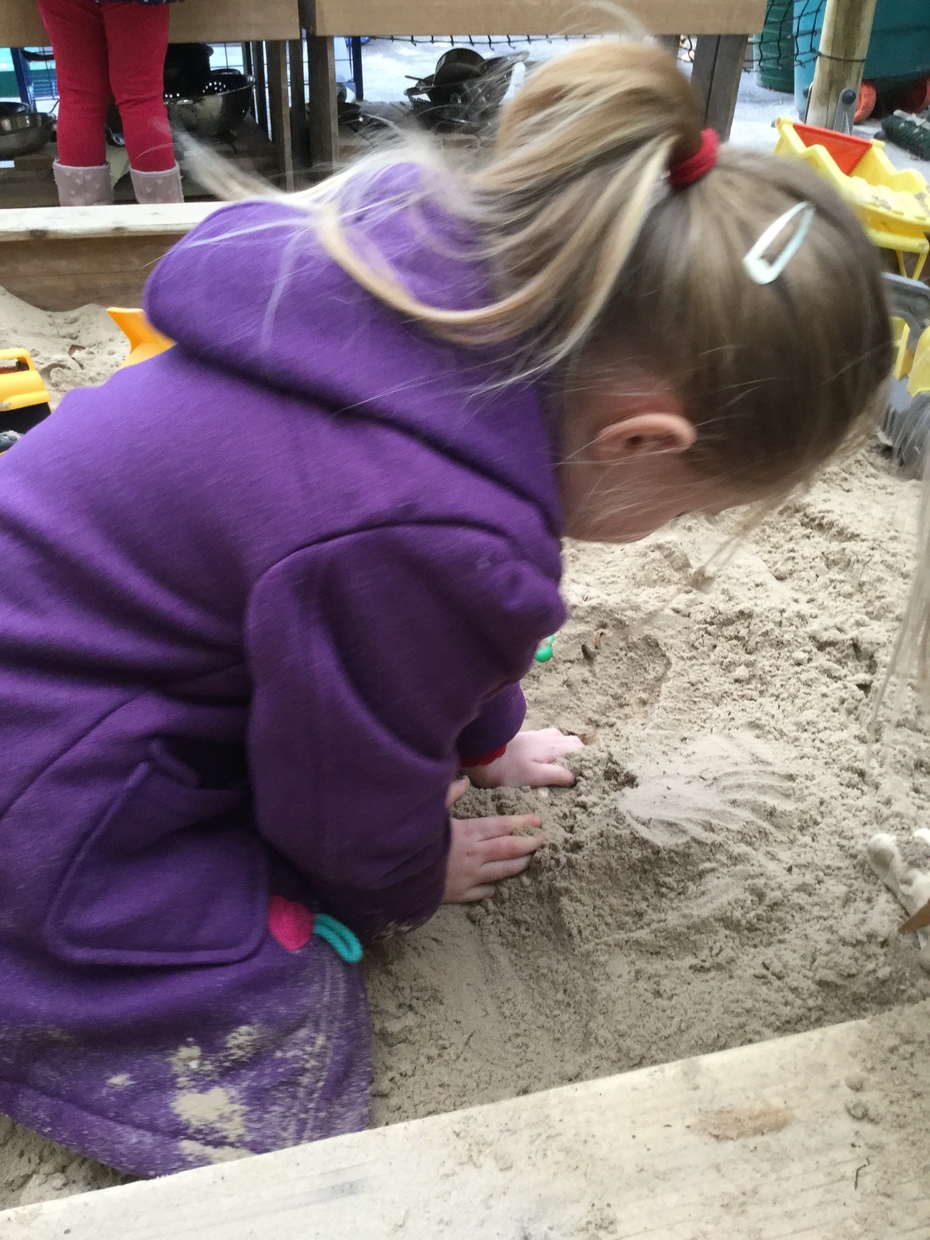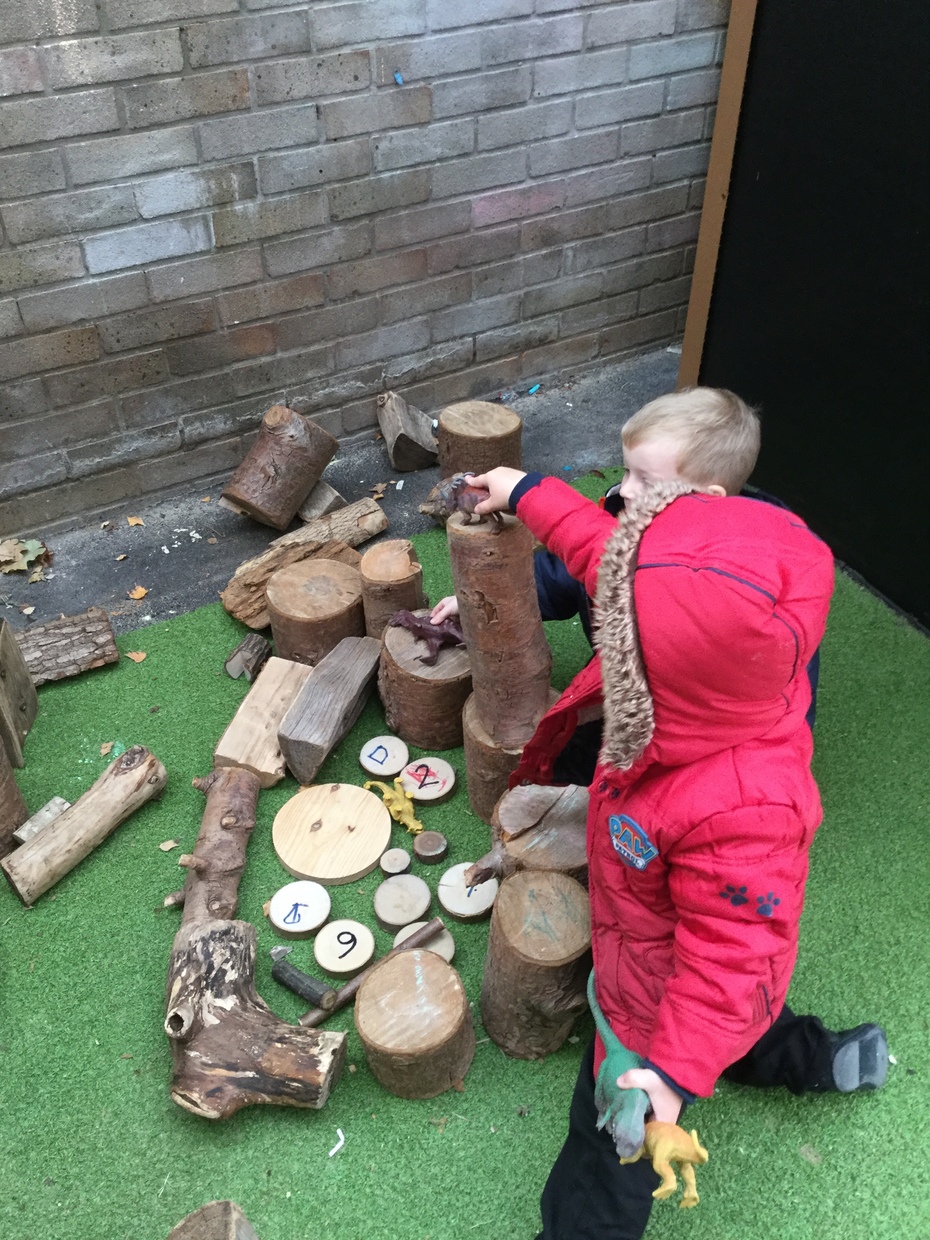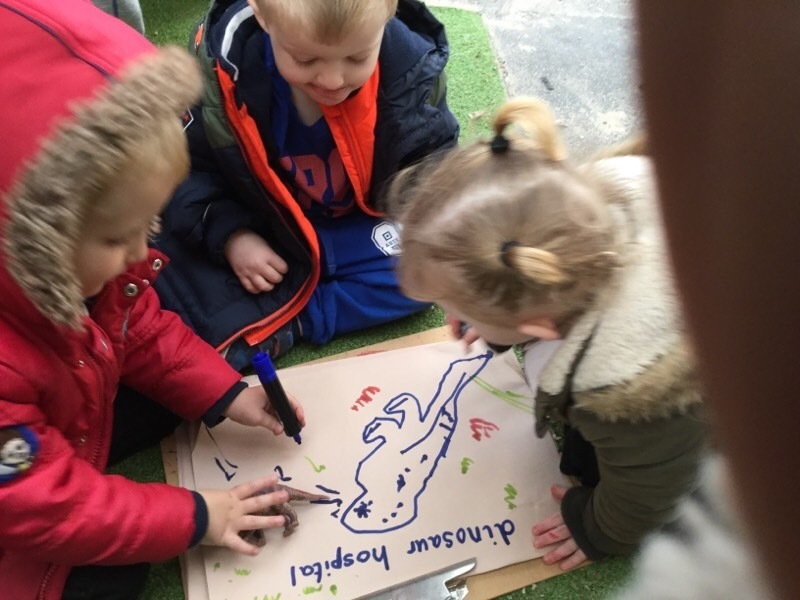 Weeks 5, 6, and 7:
We will be learning about Christmas and talking about this Christian celebration. We will be helping Reception with their Nativity which will be performed on Friday the 8th of December. We have got our first big trips to Kidz About for our Christmas parties and we are hoping Santa comes to visit us at school.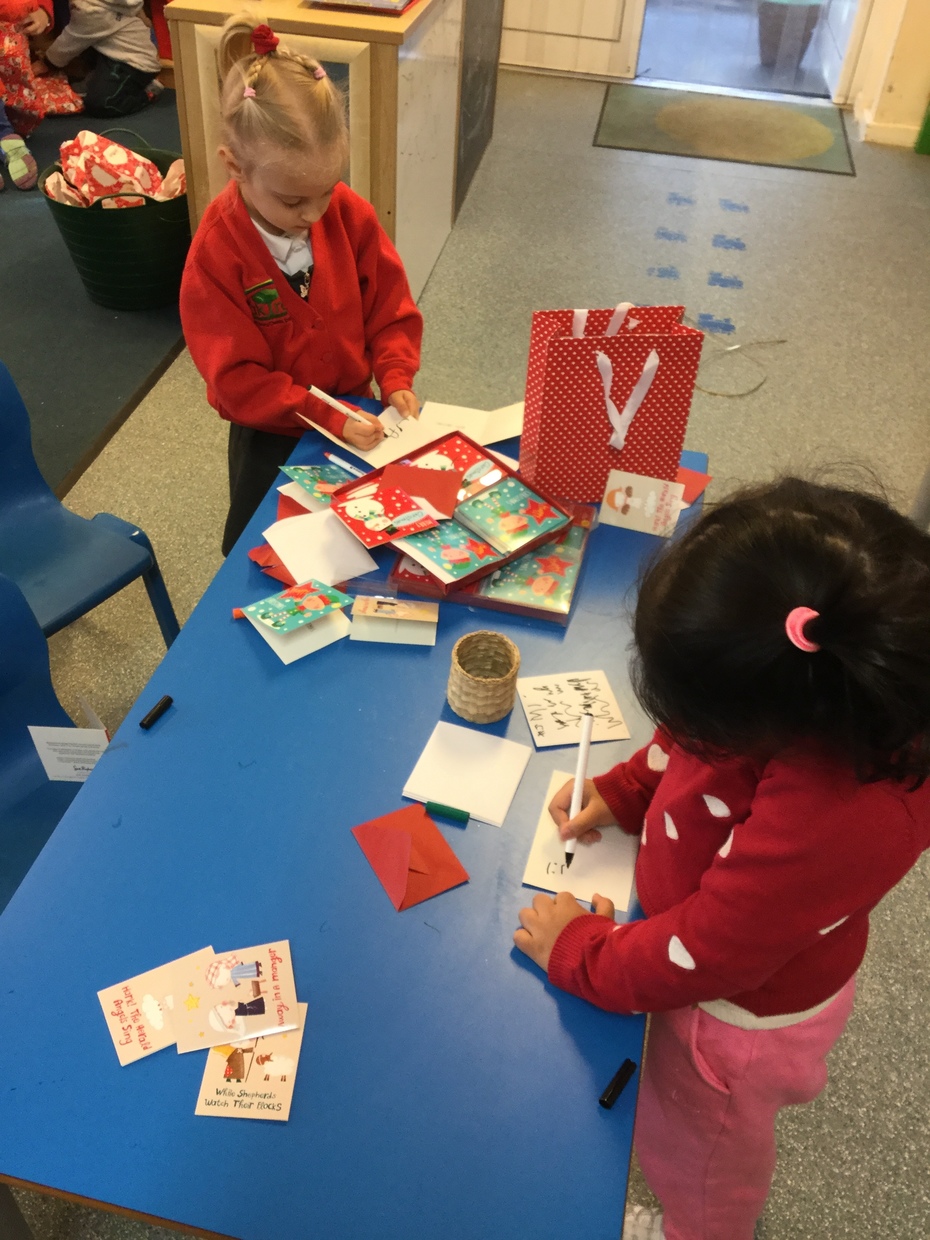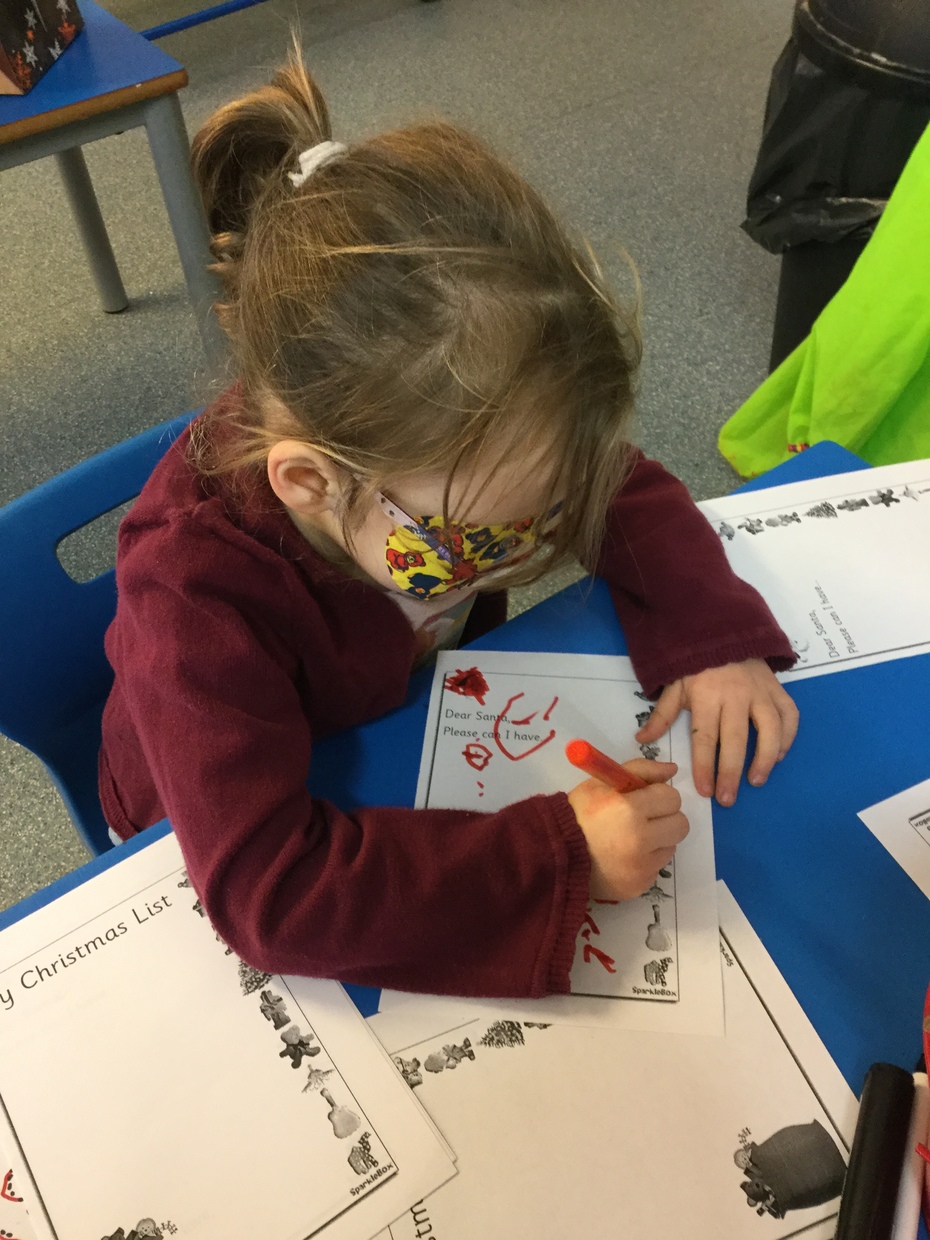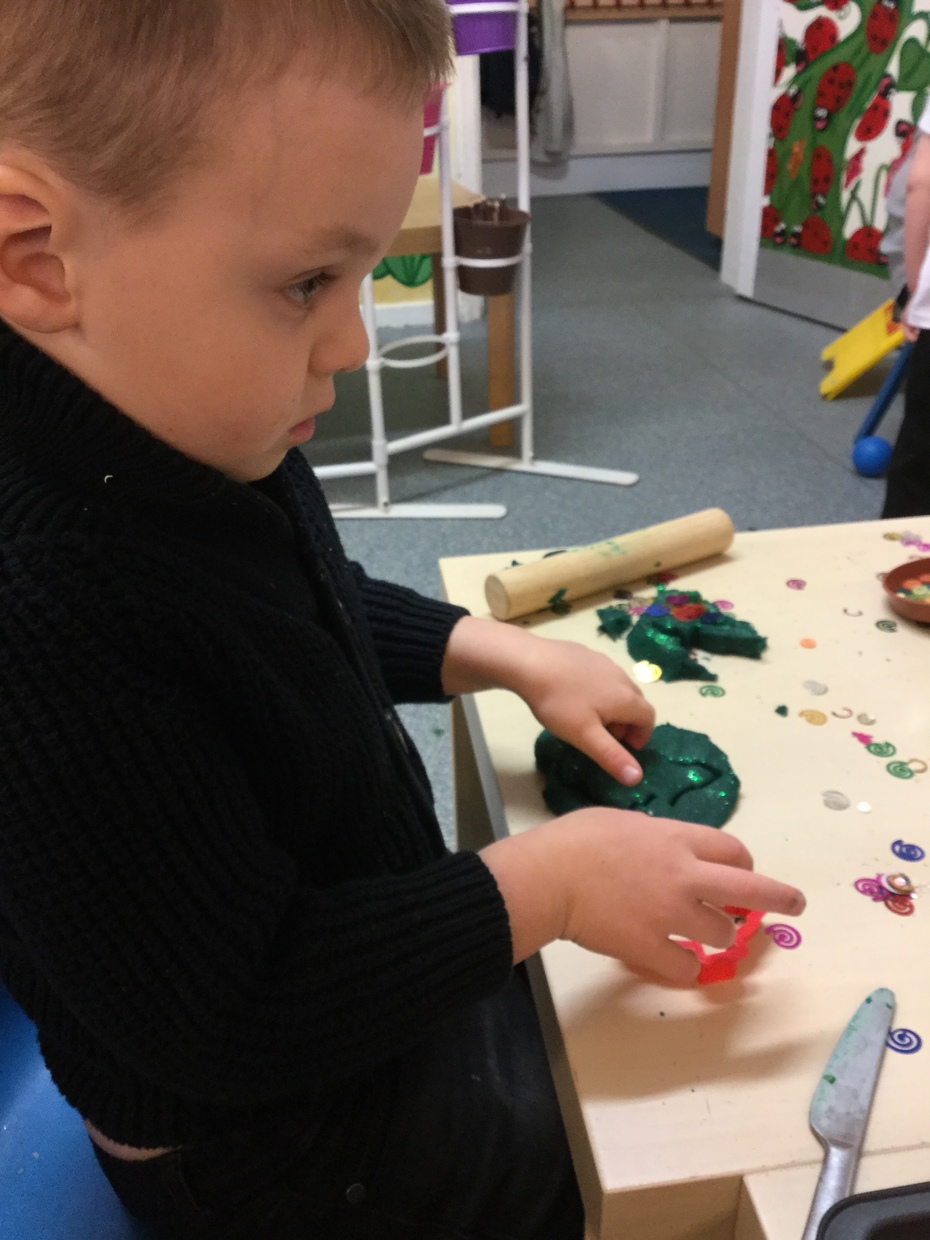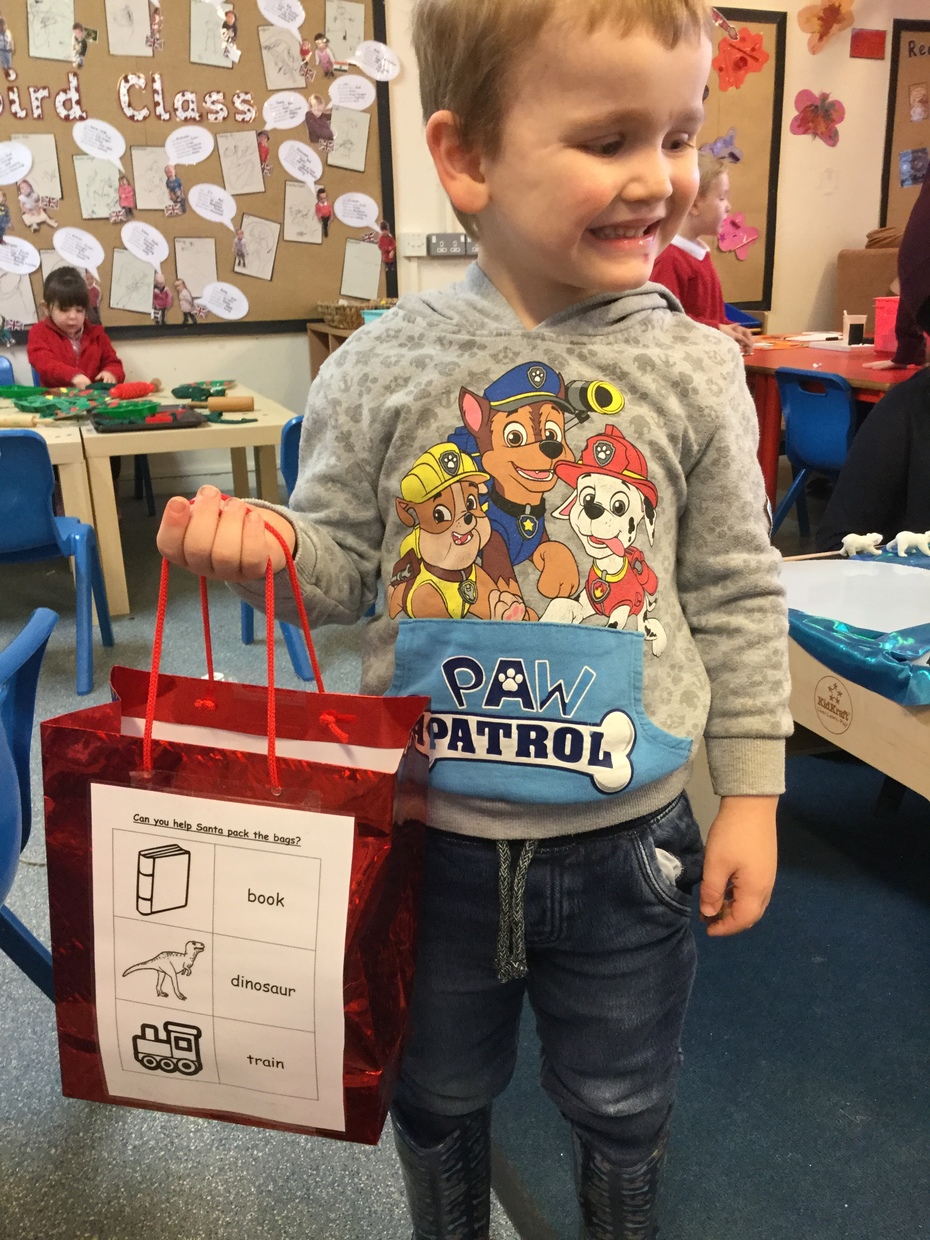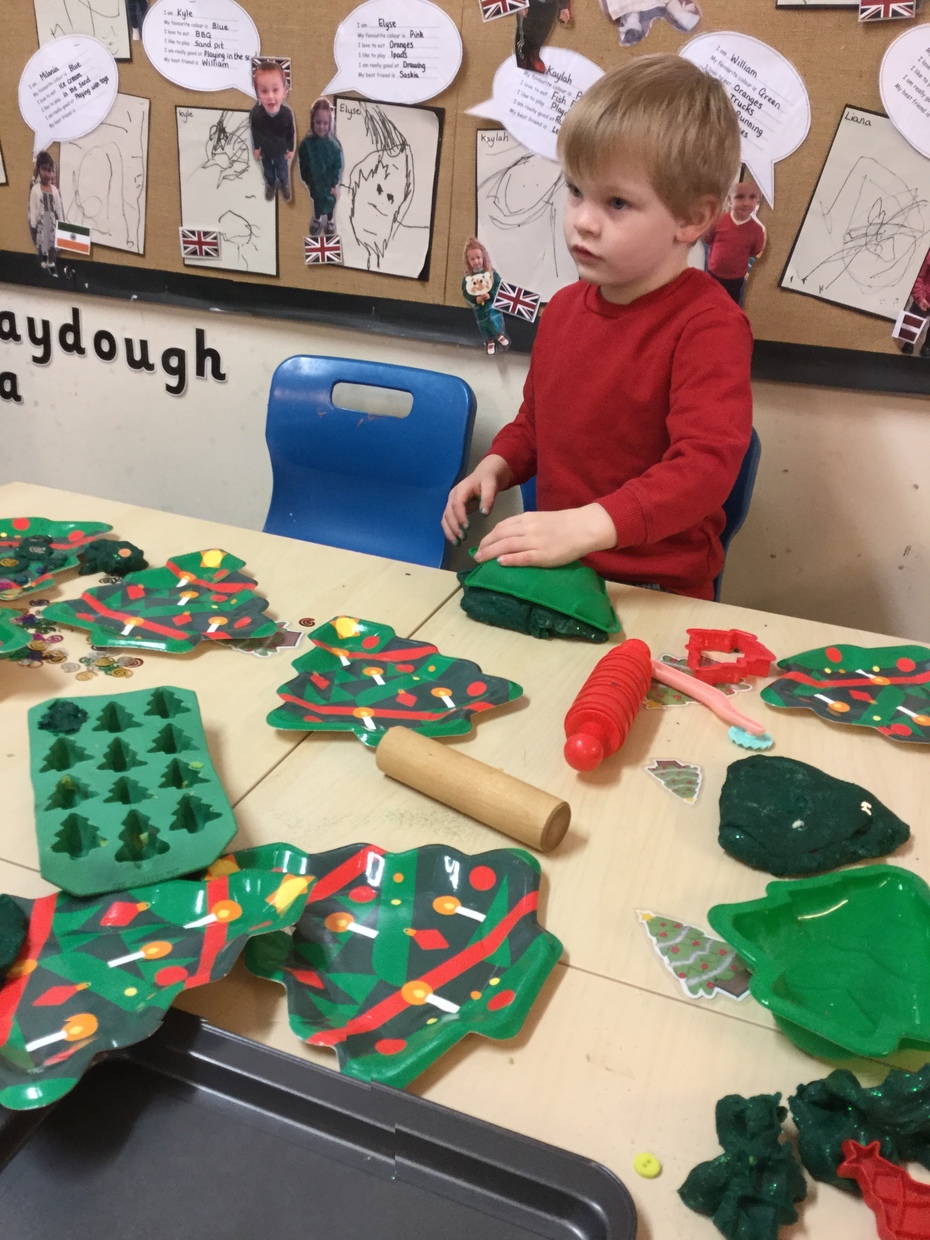 Term 1
Week 1:
Our teachers came to visit us at home to talk to our families and learn all about us. On Thursday and Friday some of us came back to Nursery to see our old friends and play with our favourite toys.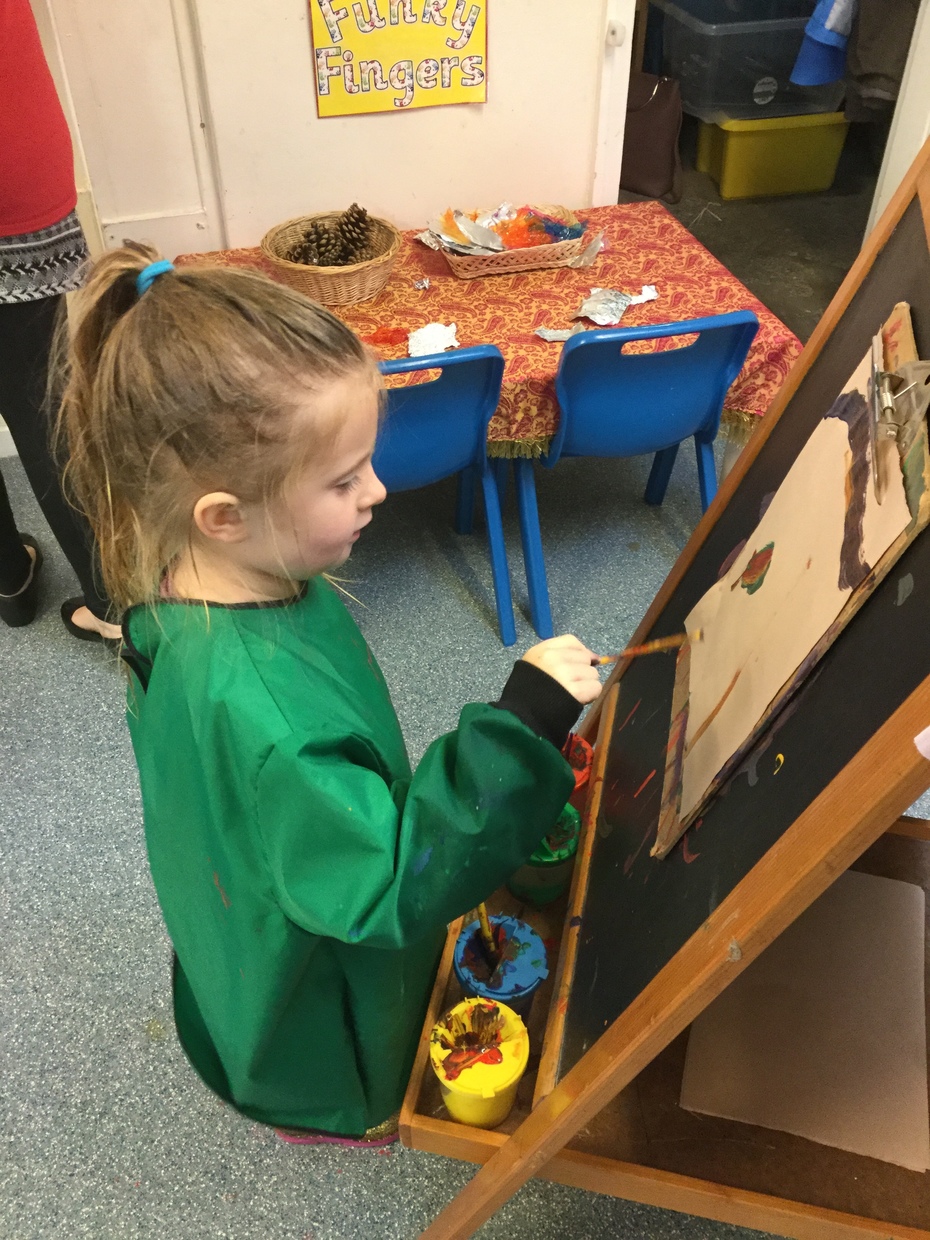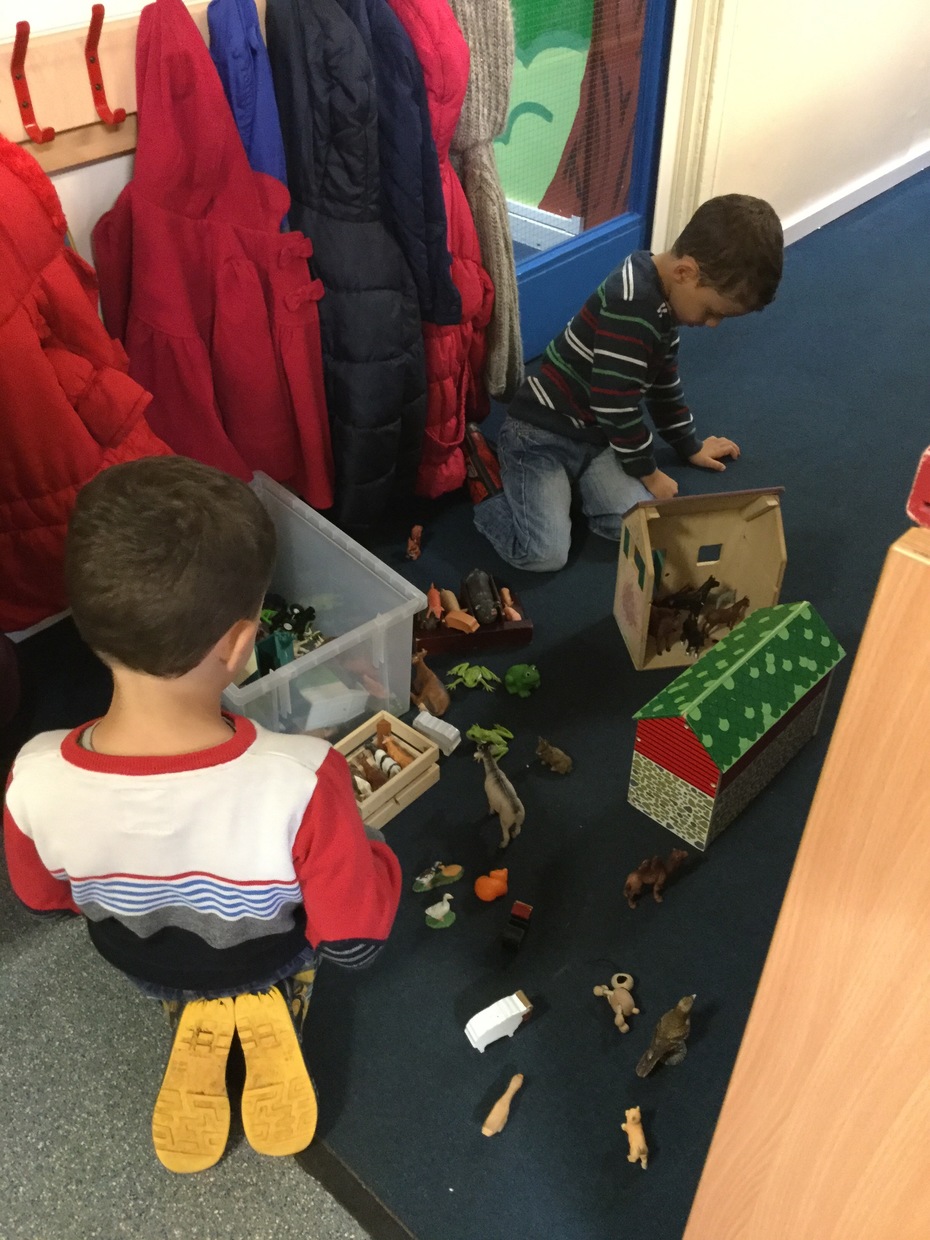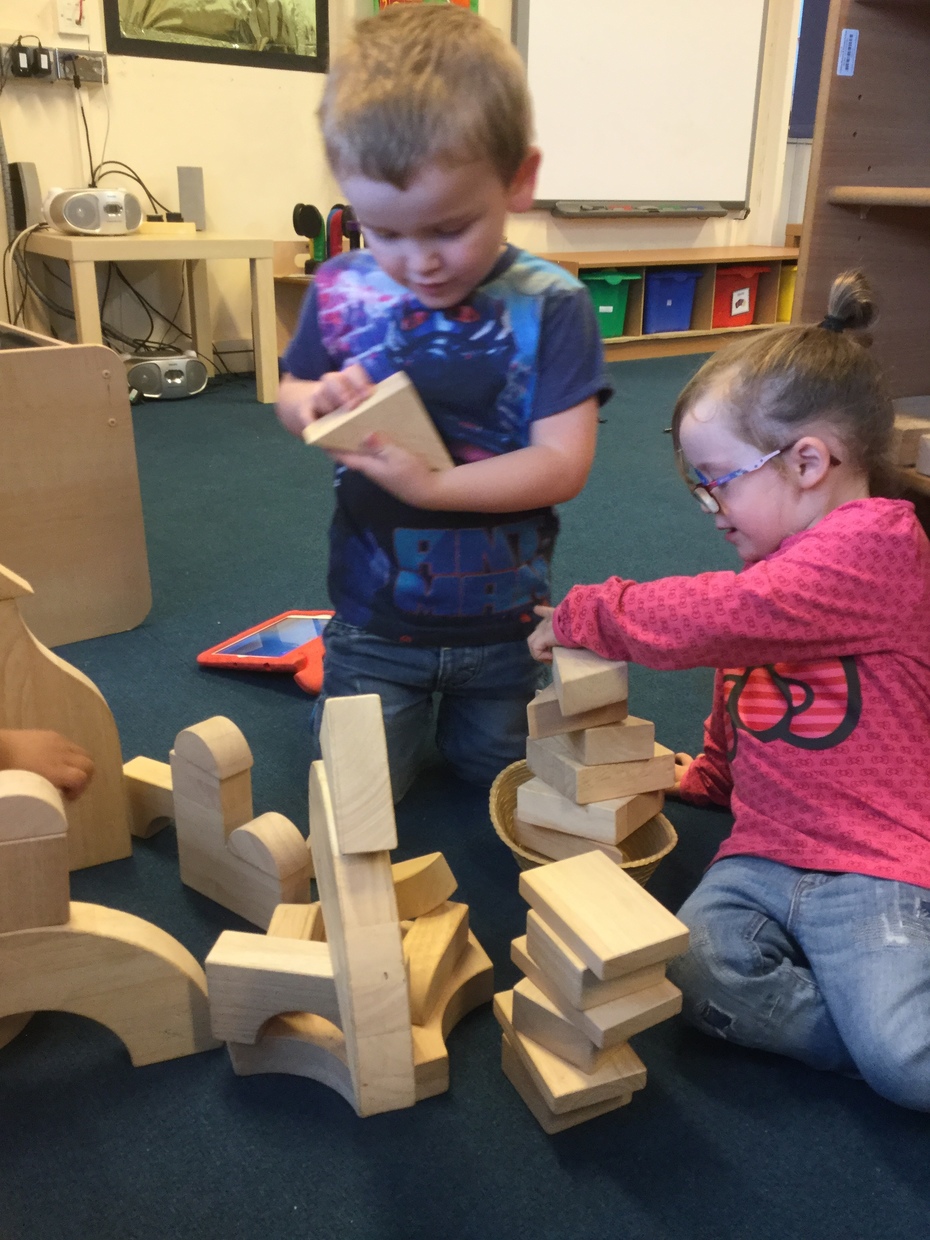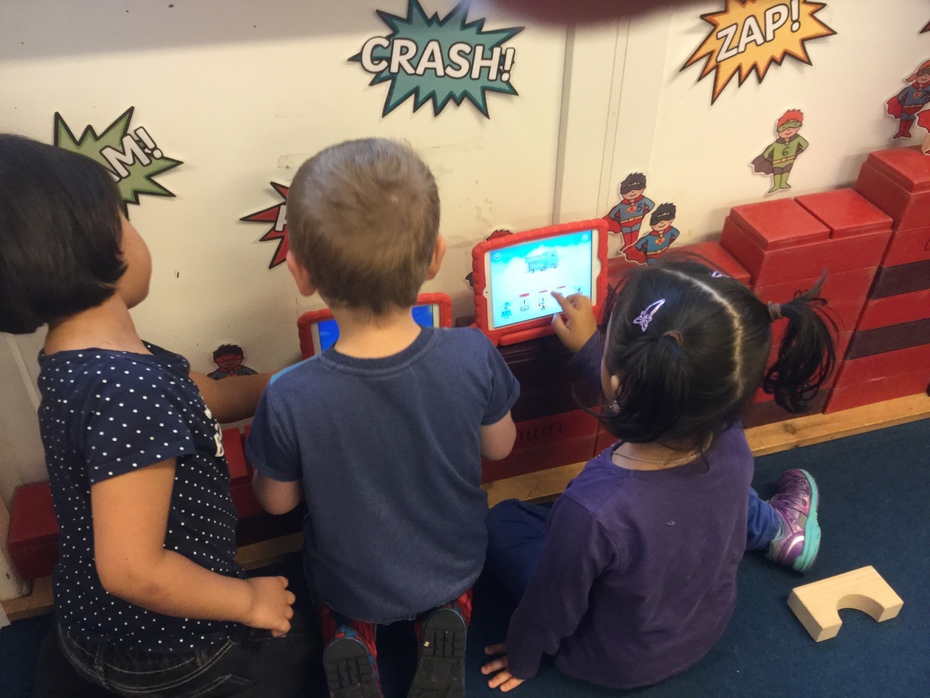 Weeks 2 and 3:
We have been learning about Goldilocks and the 3 bears. We have cooked and tried delicious porridge, built chairs for baby bear, made masks, and acted out the story.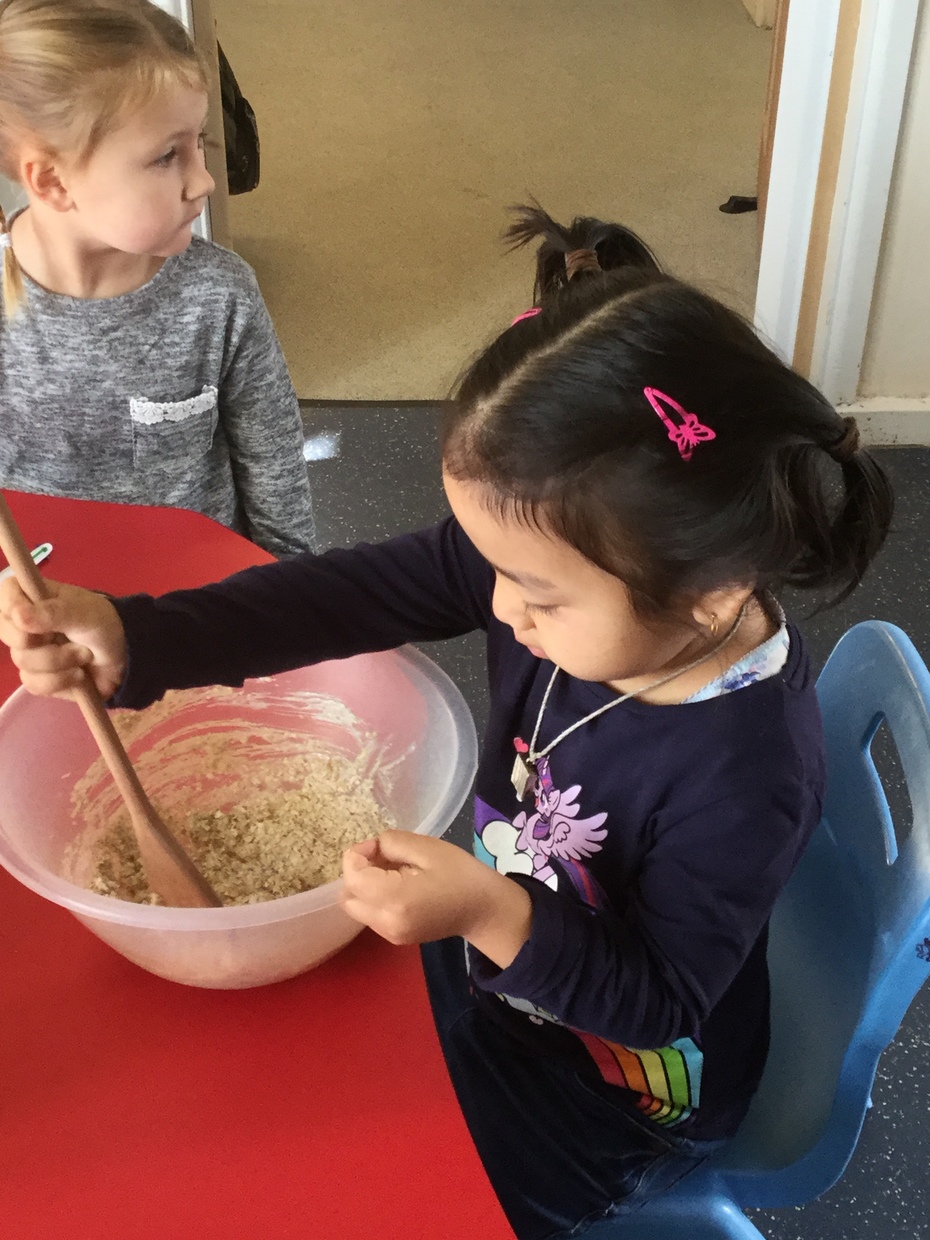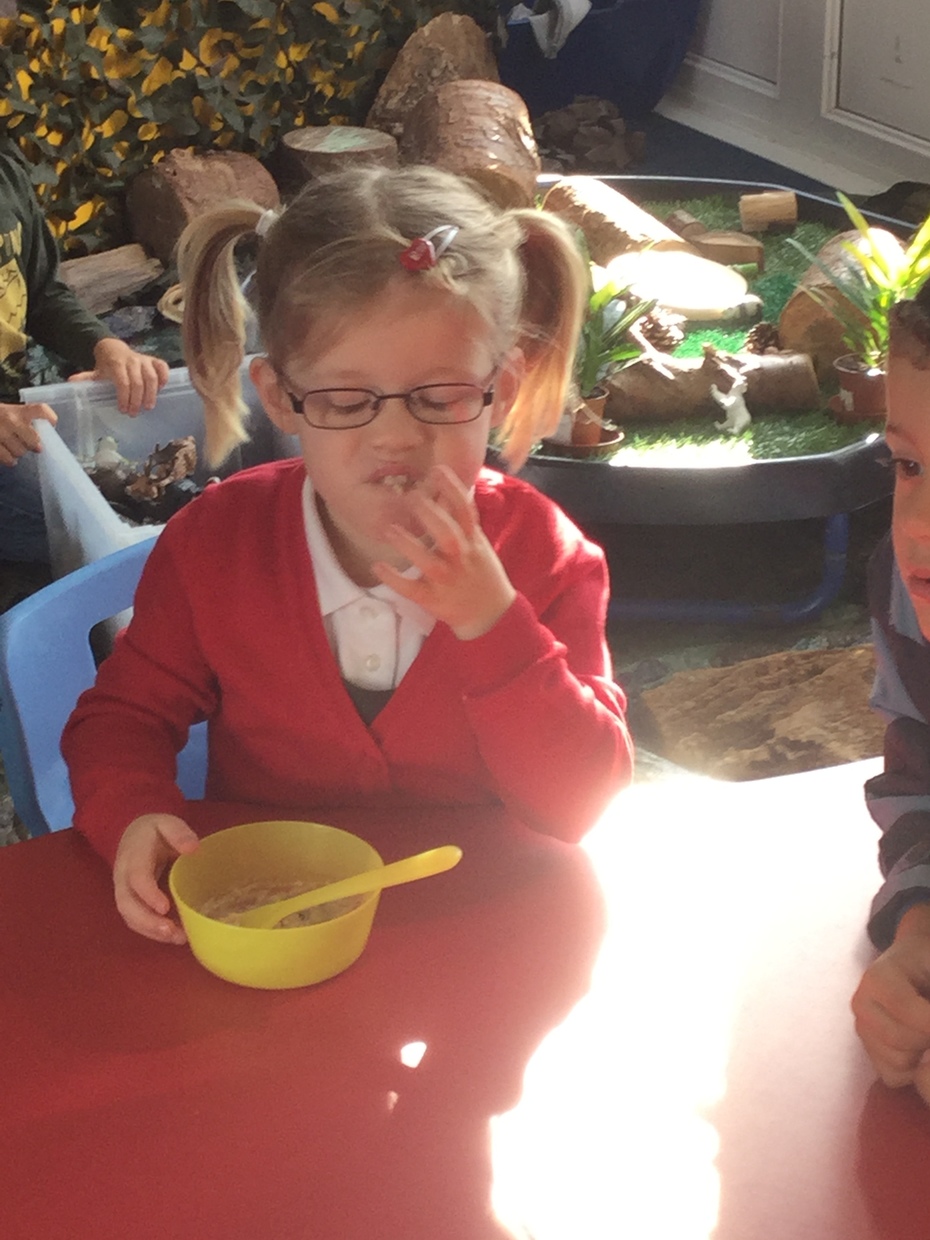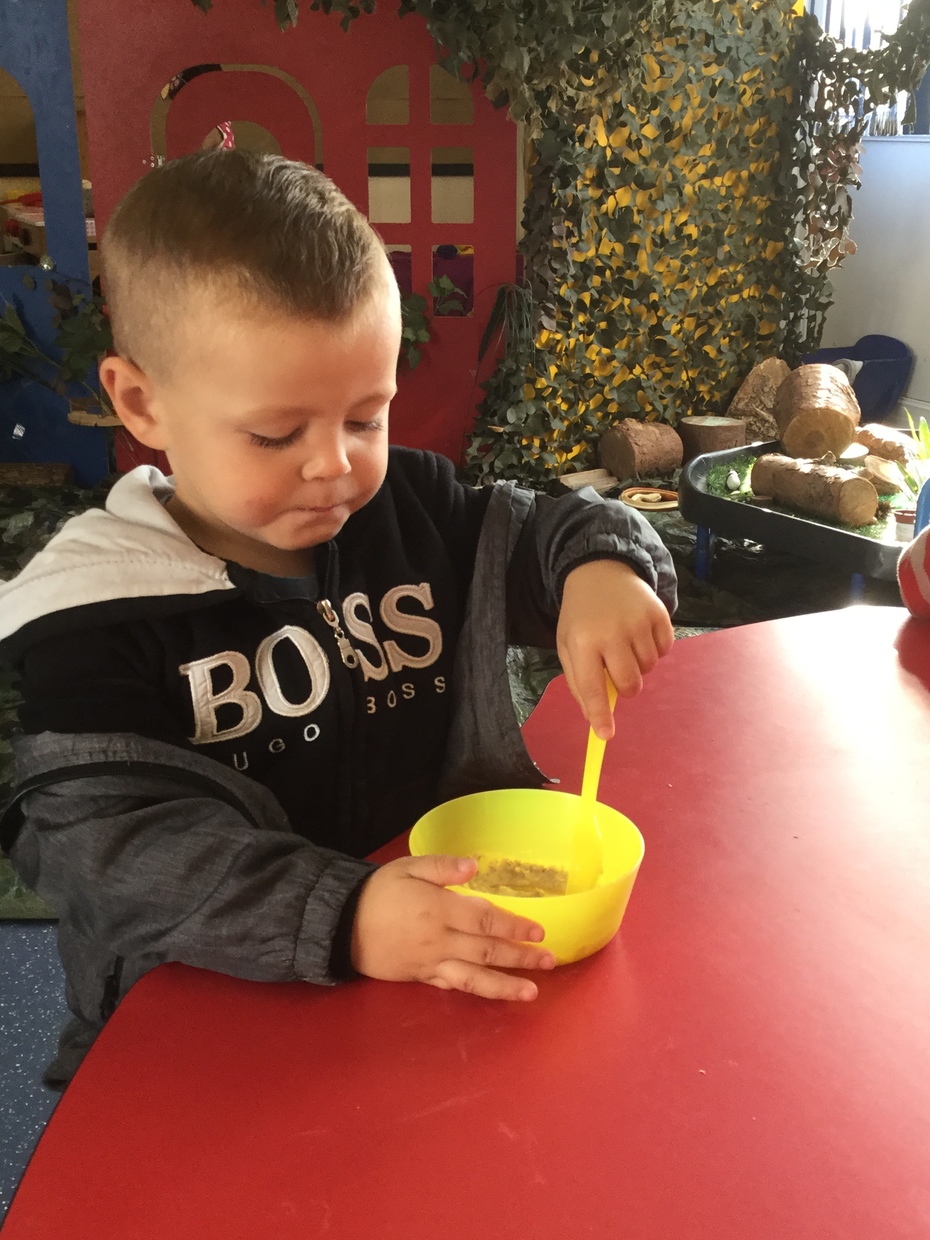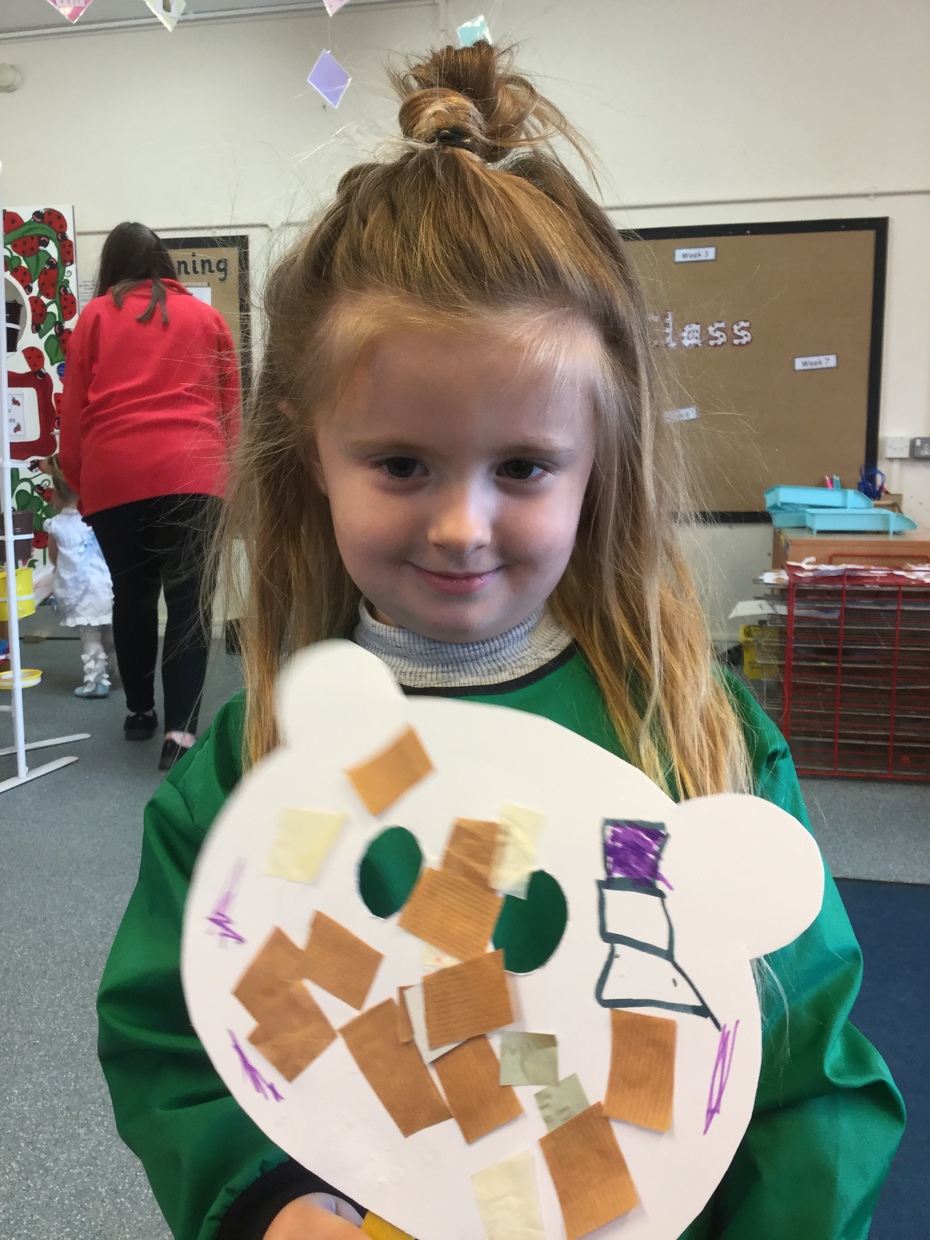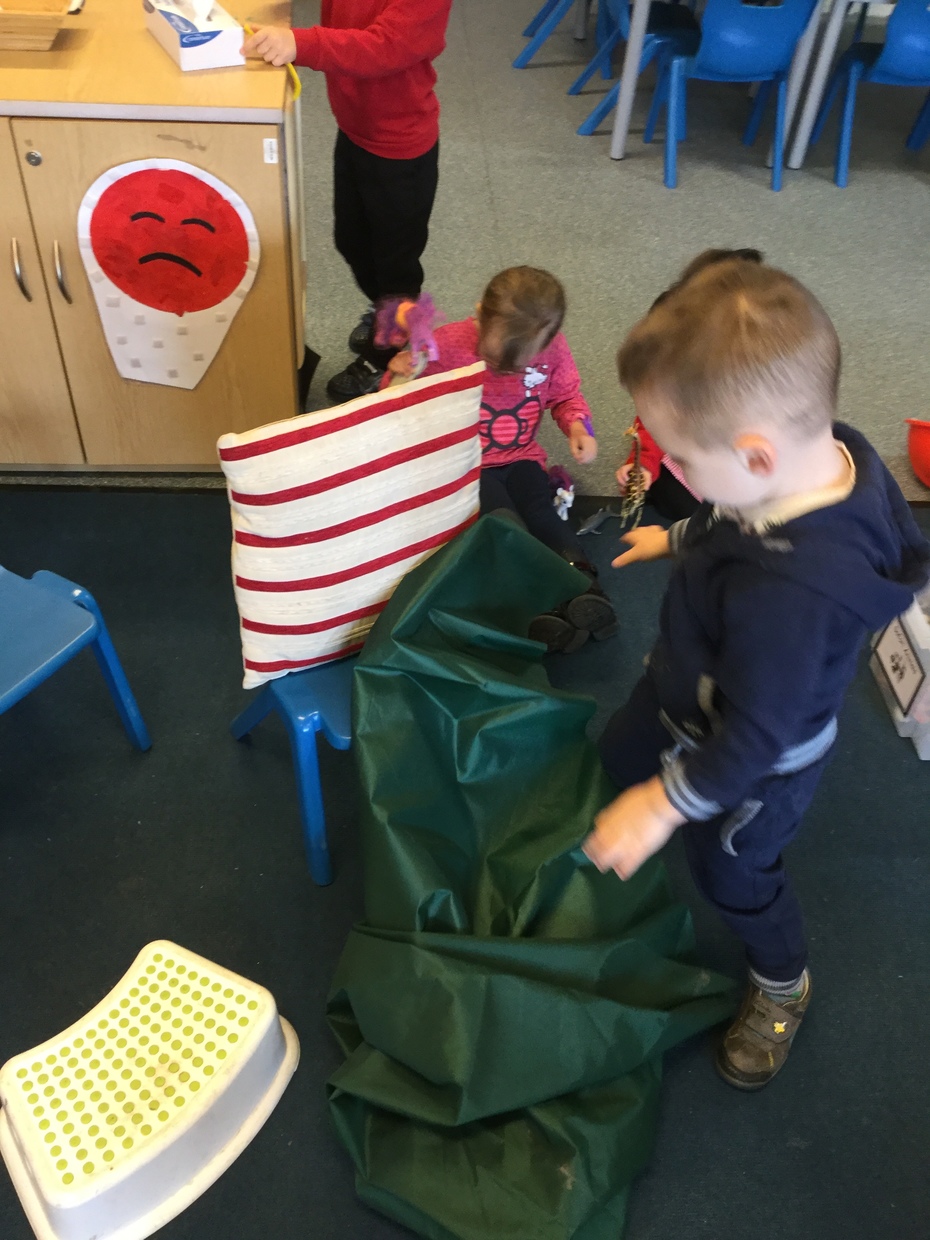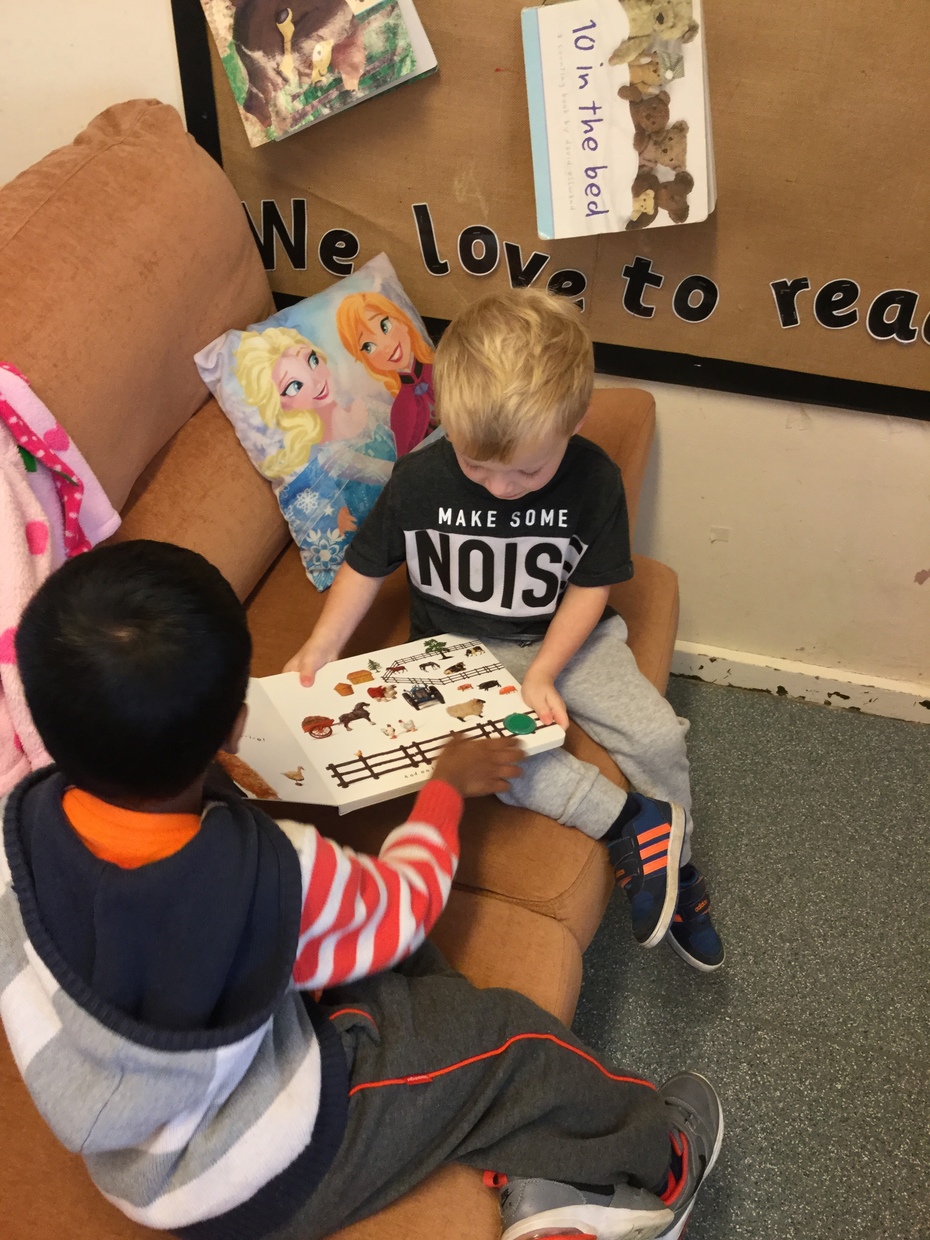 Weeks 4 and 5:
We have been learning about Bear and Lion hunts and having a great time acting out the stories. We have made play dough bears, walked through our school forest to look for bears, made sticky pasta lion collages and drawn maps of our hunts.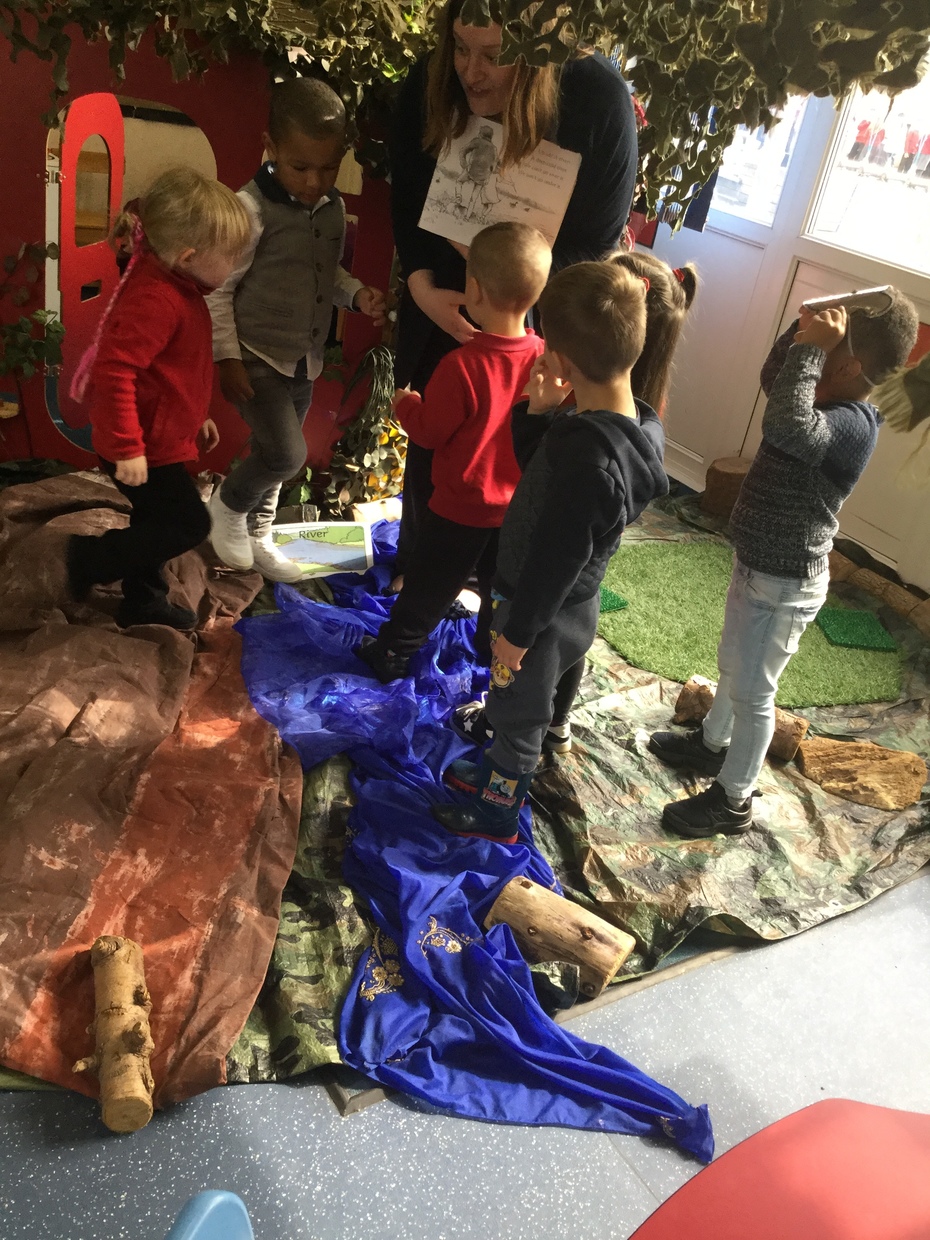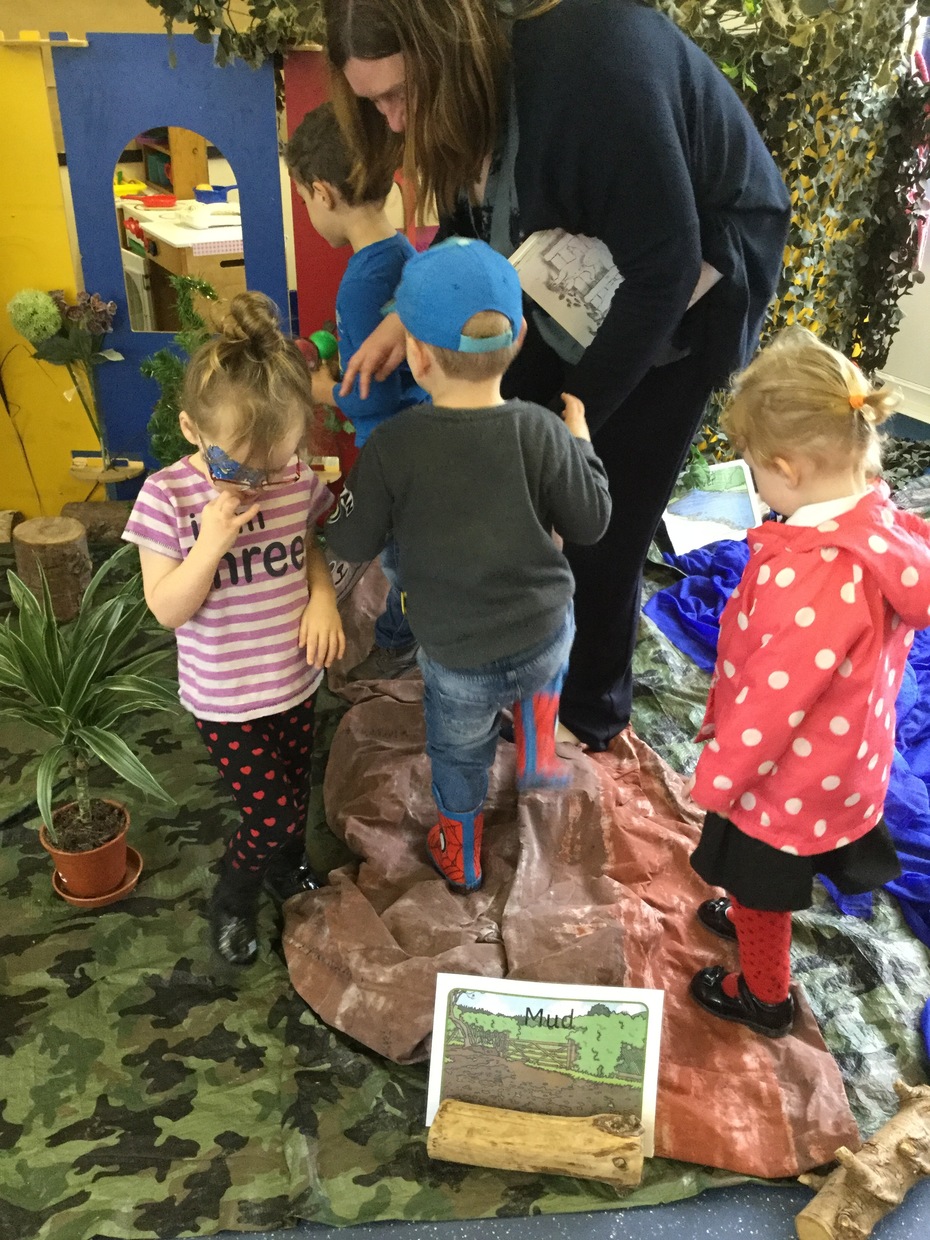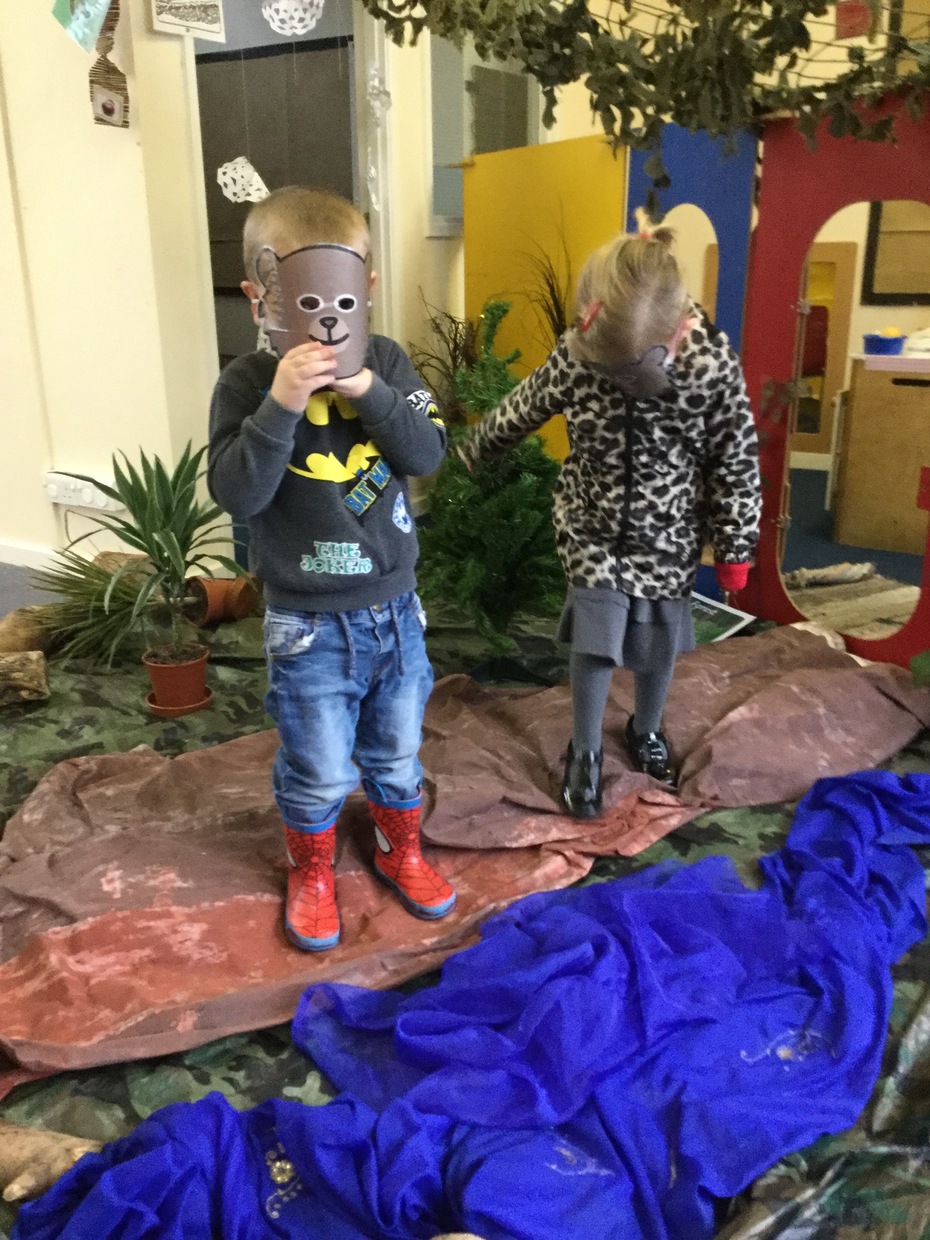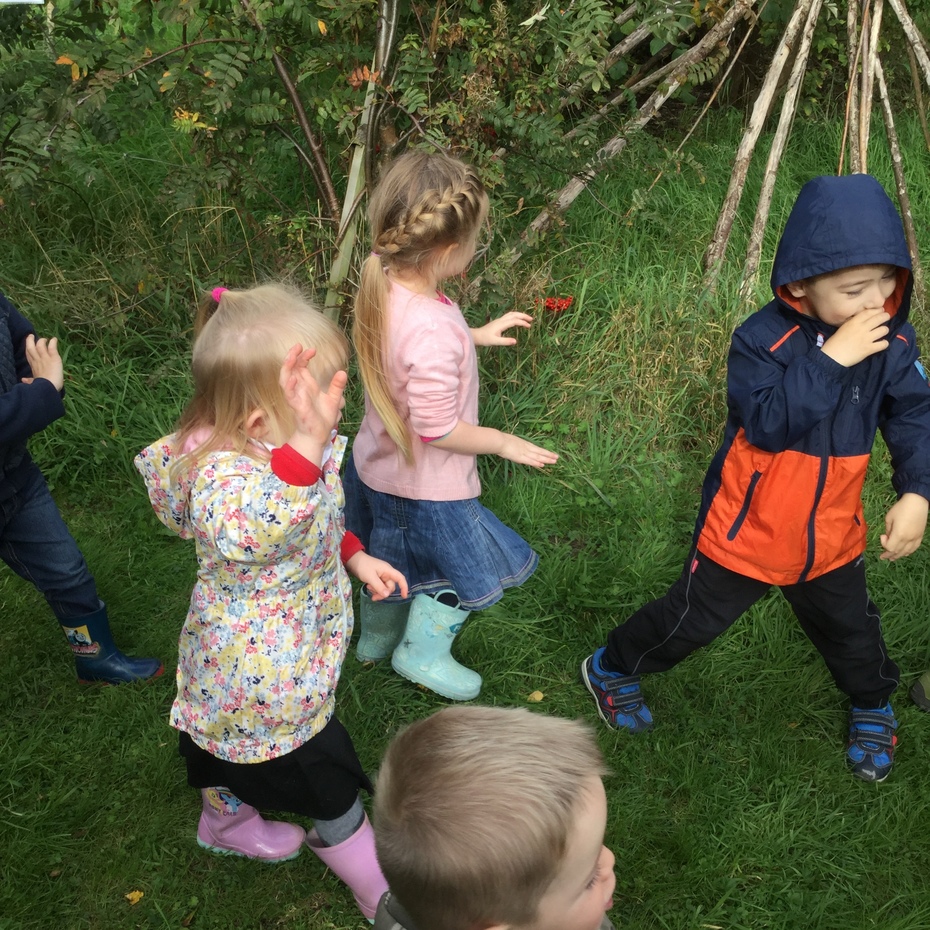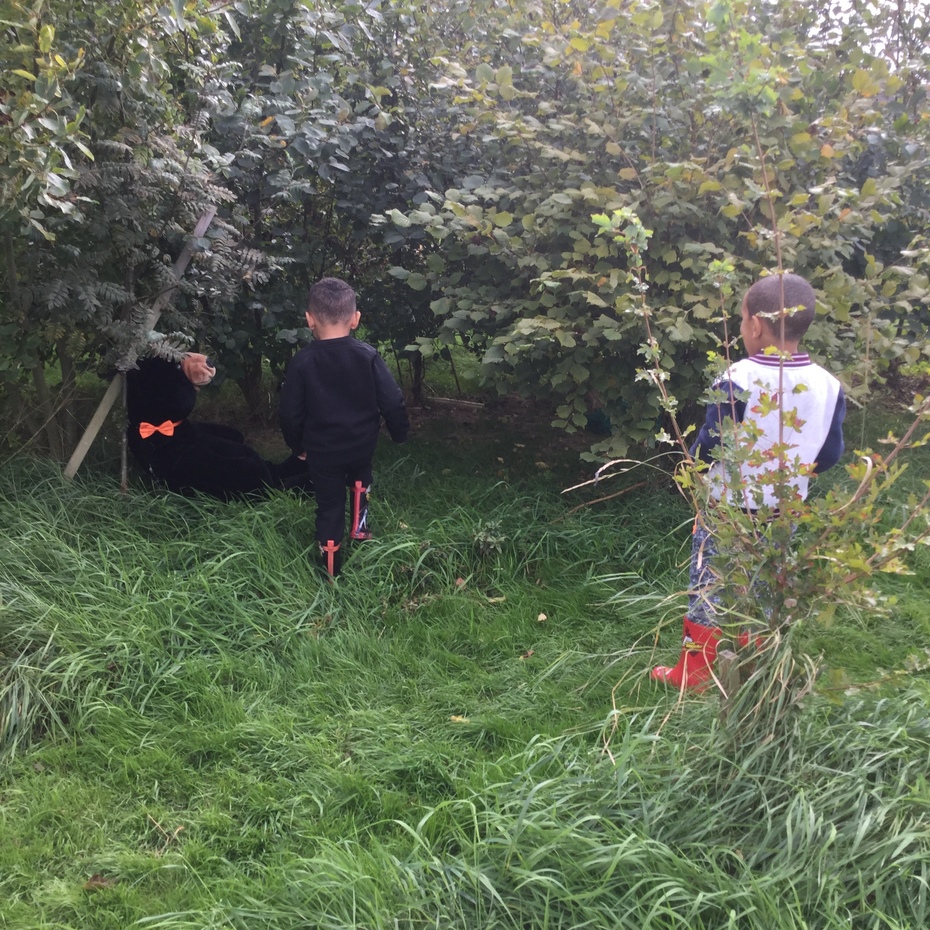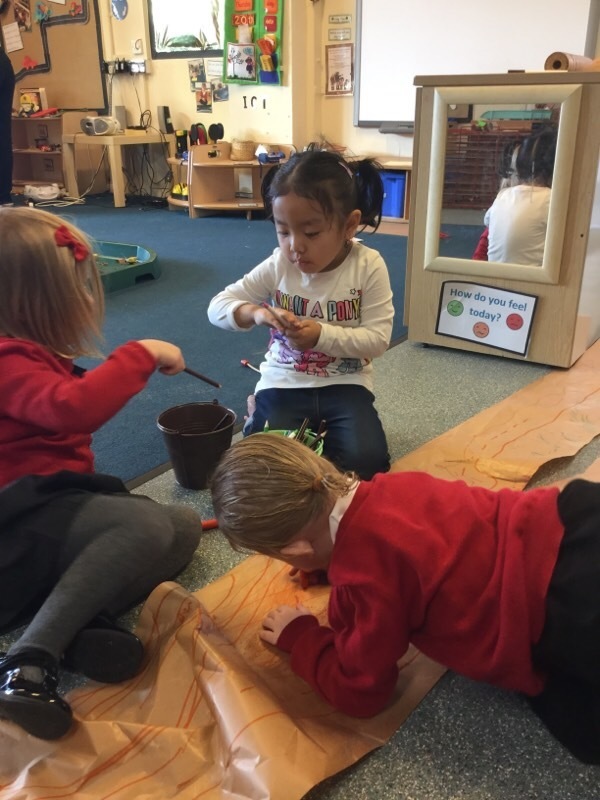 Weeks 6 and 7:
We have been learning all about the Indian festival of Diwali. We role-played the story of Rama and Sita and made Divas with salt dough. In the forest we used natural objects to make rangoli patterns. At the end of term we had a Diwali party, we wore our brightest clothes and ate delicious Indian food.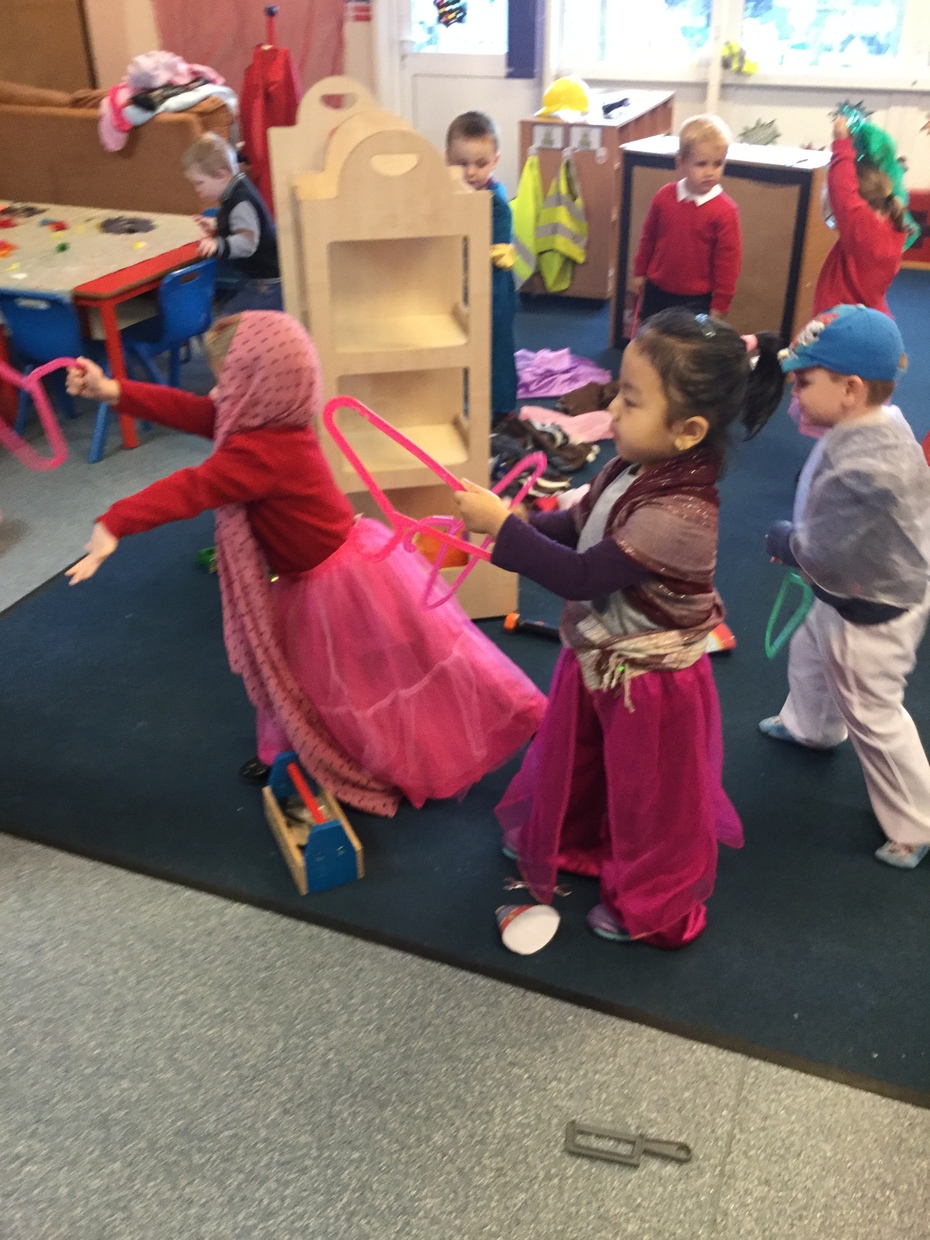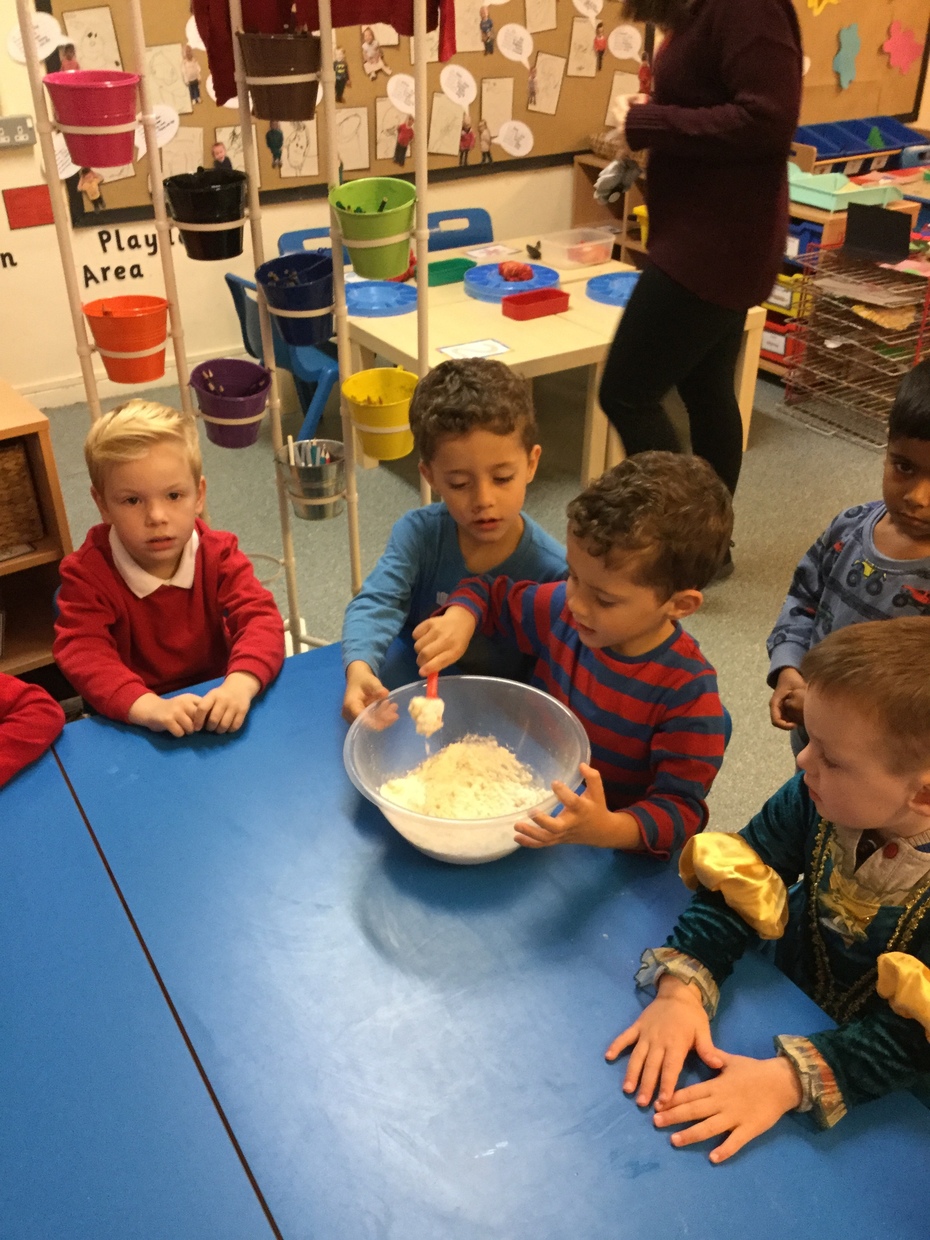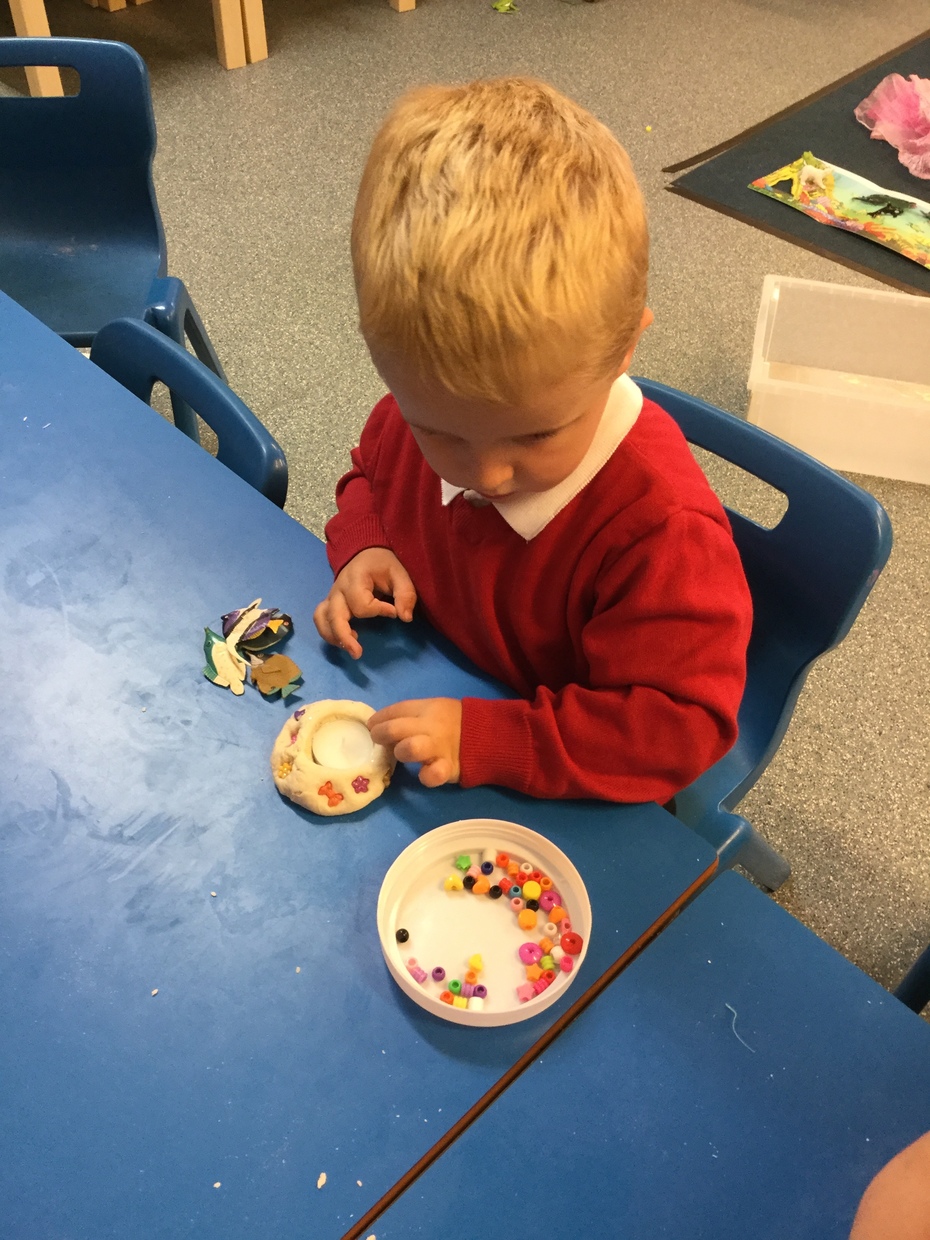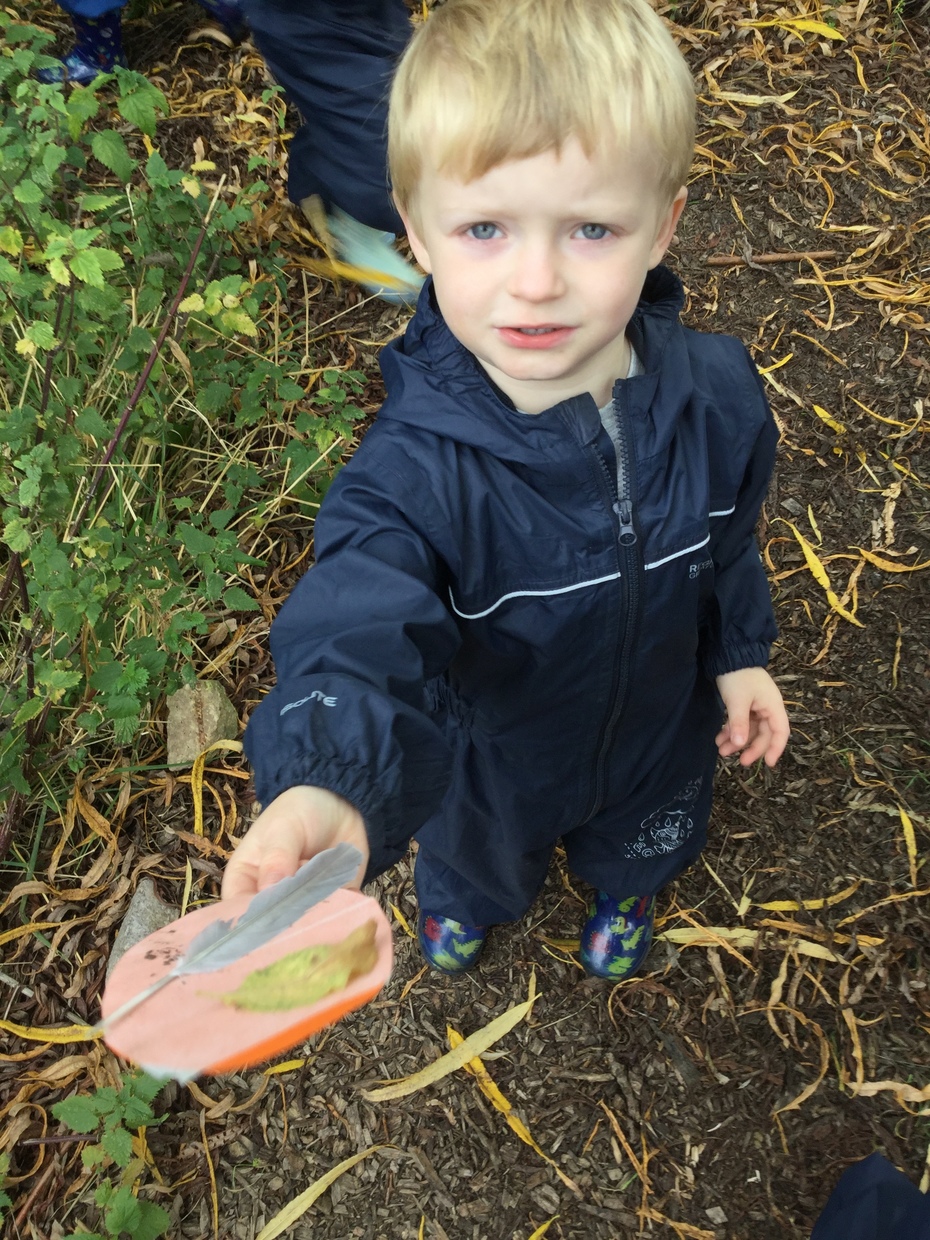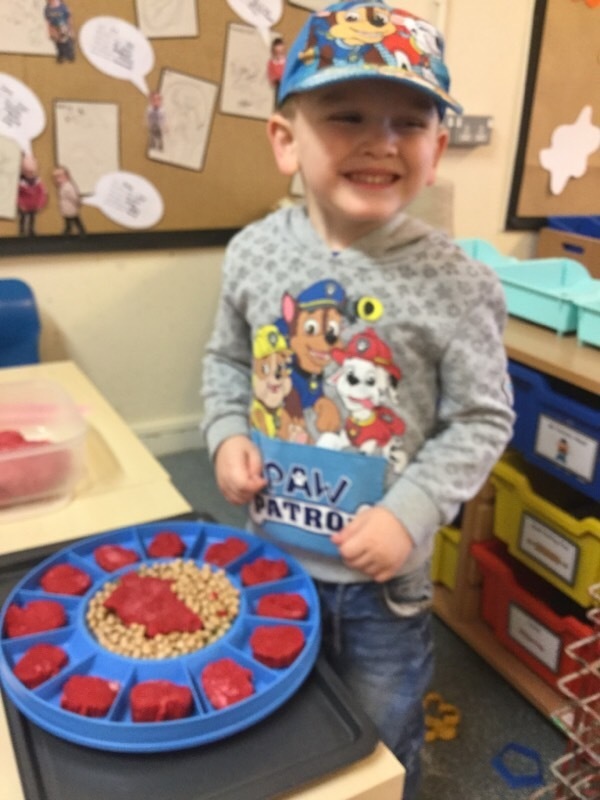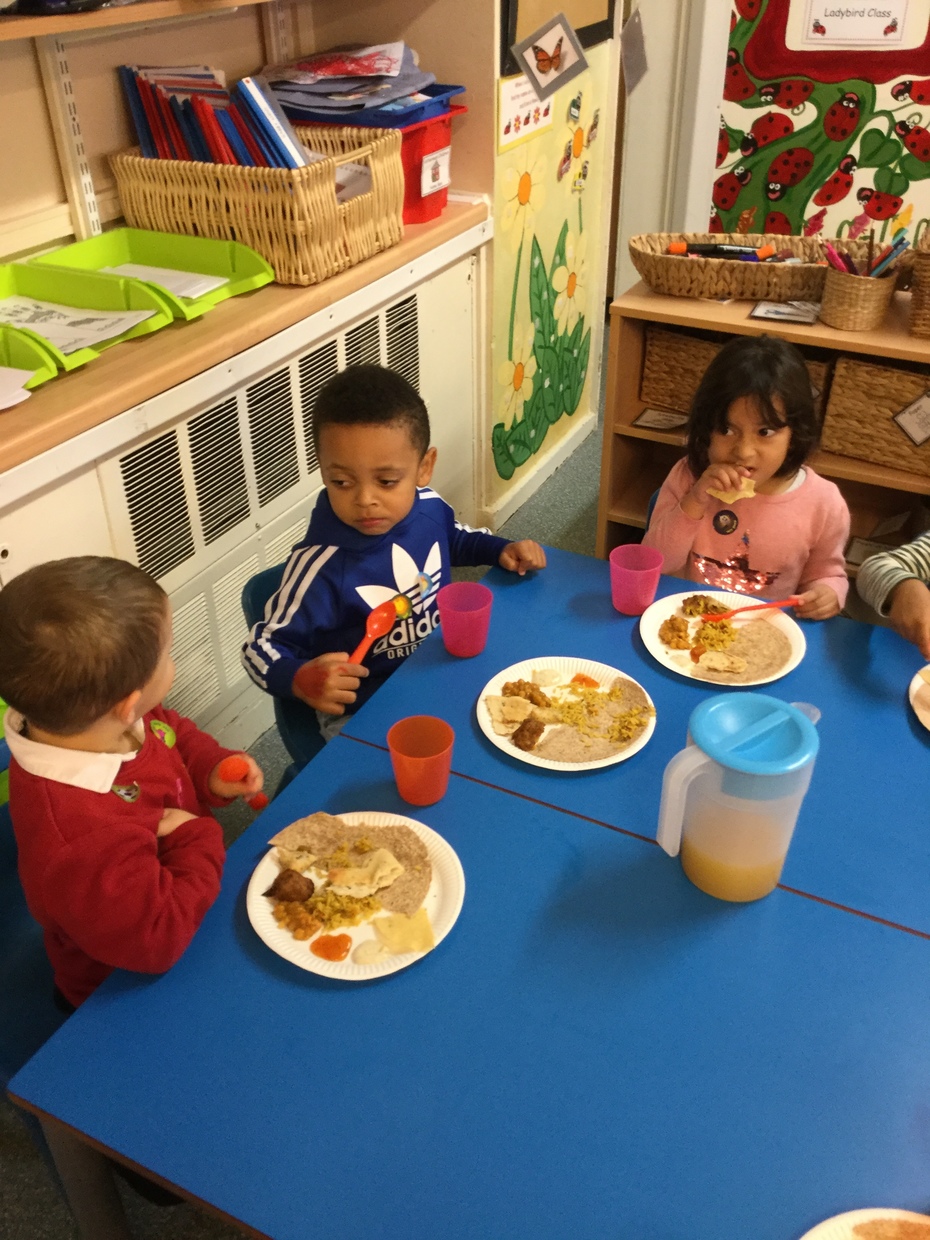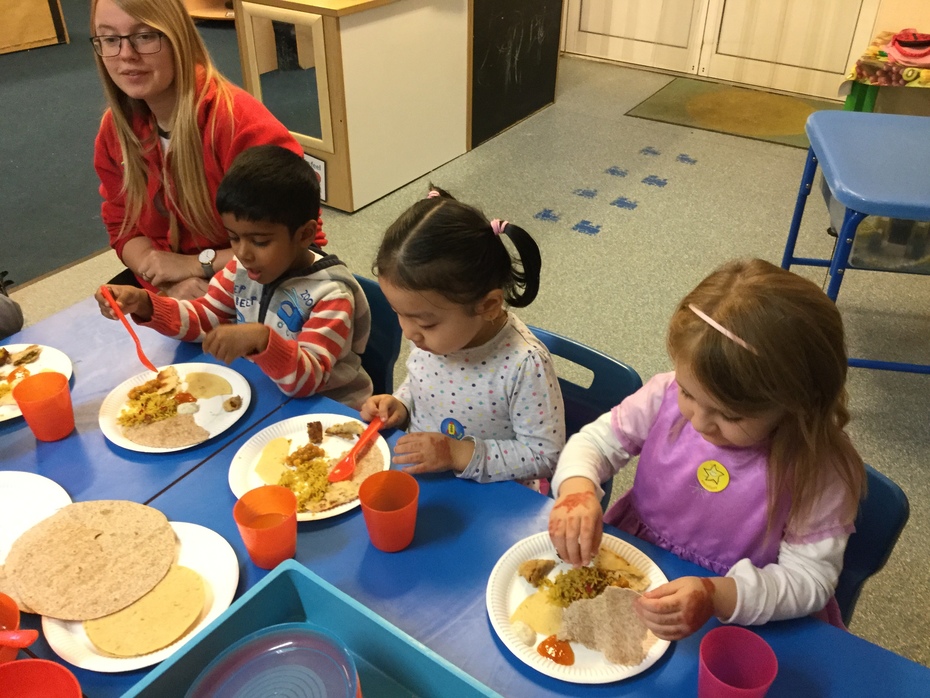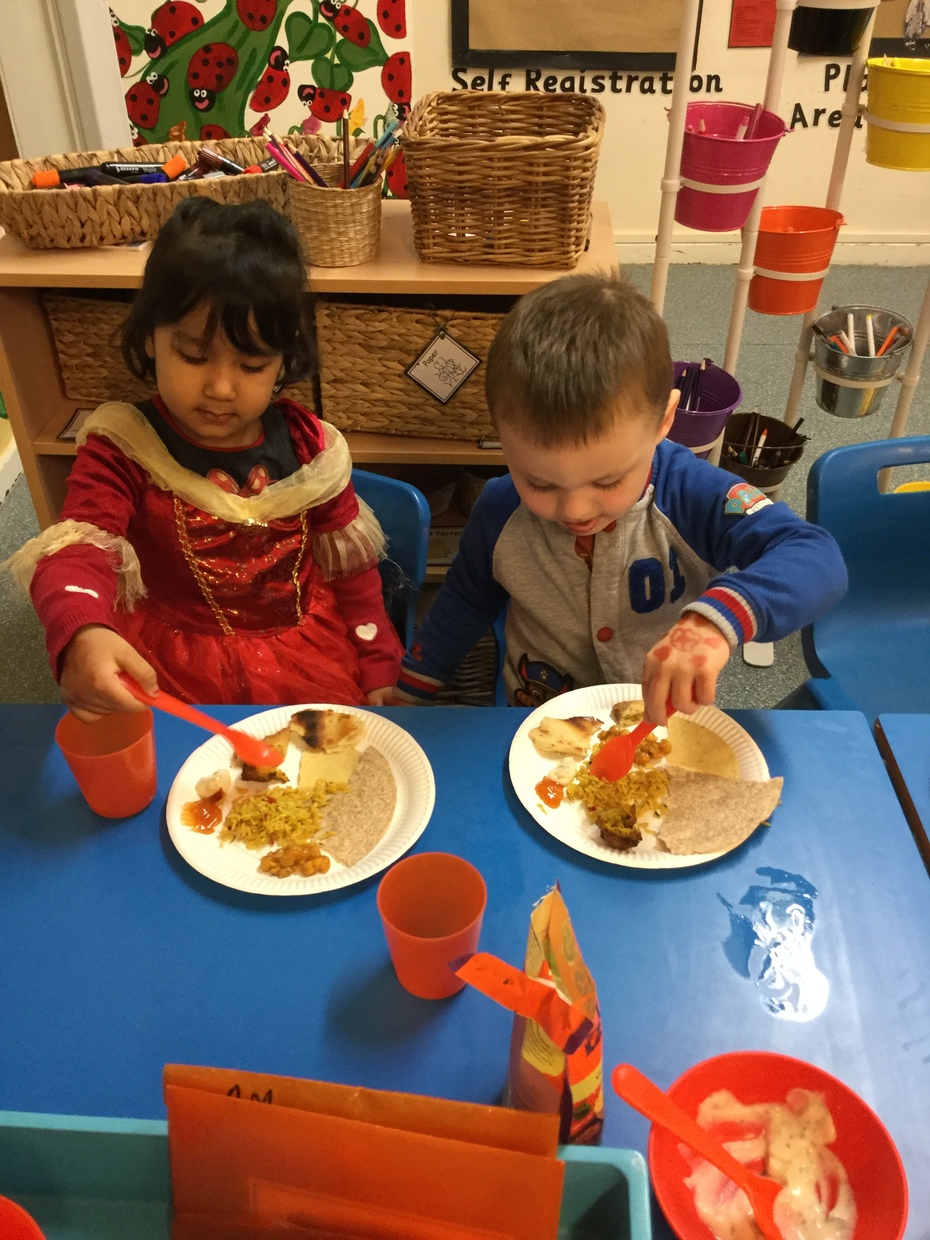 Our Learning Environment
Here are some dates for your diary:
Stay and Play is on a Wednesday (8.45am-9.30am or 12.15pm-1.00pm)
Meet the team ...
We have so much fun at nursery.
This term we will be helping the children to get settled and focusing on the prime areas of learning. We want children to be happy coming to school, to make friends and to learn to share the toys. We will be working on listening and understanding skills and doing lots of talking together. We will be practicing fine motor skills with fun activities like writing, cutting and threading; and we will improve balance and co-ordination by playing outside and doing PE each week. As the children get bigger we will encourage them to be more independent in self-care and to go to the toilet, wash their own hands, and to help at snack time. If you would like more information about the curriculum we follow at Nursery please look on the Foundation Years website.
https://www.foundationyears.org.uk/files/2012/03/Development-Matters-FINAL-PRINT-AMENDED.pdf