Nursery
Welcome to our Nursery page, we like to be called Ladybirds!
Morning session is 8.45am - 11.45am. Afternoon session is 12.15pm to 3.15pm
Please click here for an application form for Nursery.

Oaktree Ladybirds @OLadybirds
8 Dec Shining like the brightest stars in our #firstnativity https://t.co/DfIexEbaRj
5 Dec We helped Santa deliver some presents in our Christmas sleigh #eyfs #playbasedlearning #christmasfun https://t.co/ABjd6YmVKw
5 Dec Look at our homemade Christmas tree made from branches found in our woods #EYFS #Christmasrecycling #inthemoment… https://t.co/aiTyAOC2k8
24 Nov Amazing outside learning @OaktreePrimary #outdoorlearning #markmaking #workingtogether #characteristicsoflearning https://t.co/1pVMbrZoX3
22 Nov What a windy day... we made bag kites @OaktreePrimary #wind https://t.co/5eBkNzgdkP
This Term (Term 2)
Week 1:
We have been talking about Halloween and reading Room on the broom. We dressed up in costumes, carved pumpkins and made magic wands in the woods.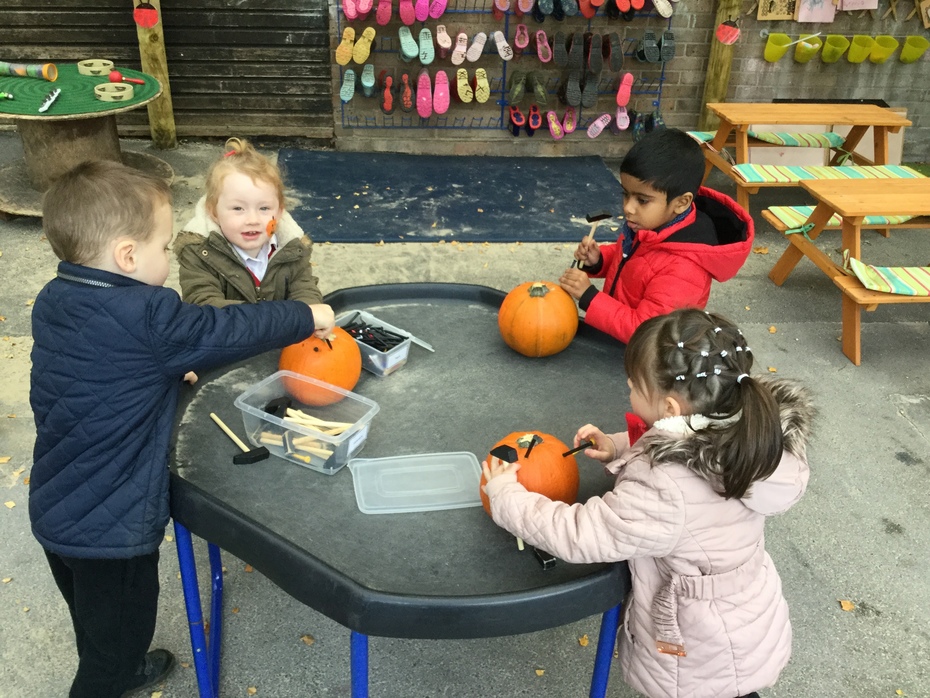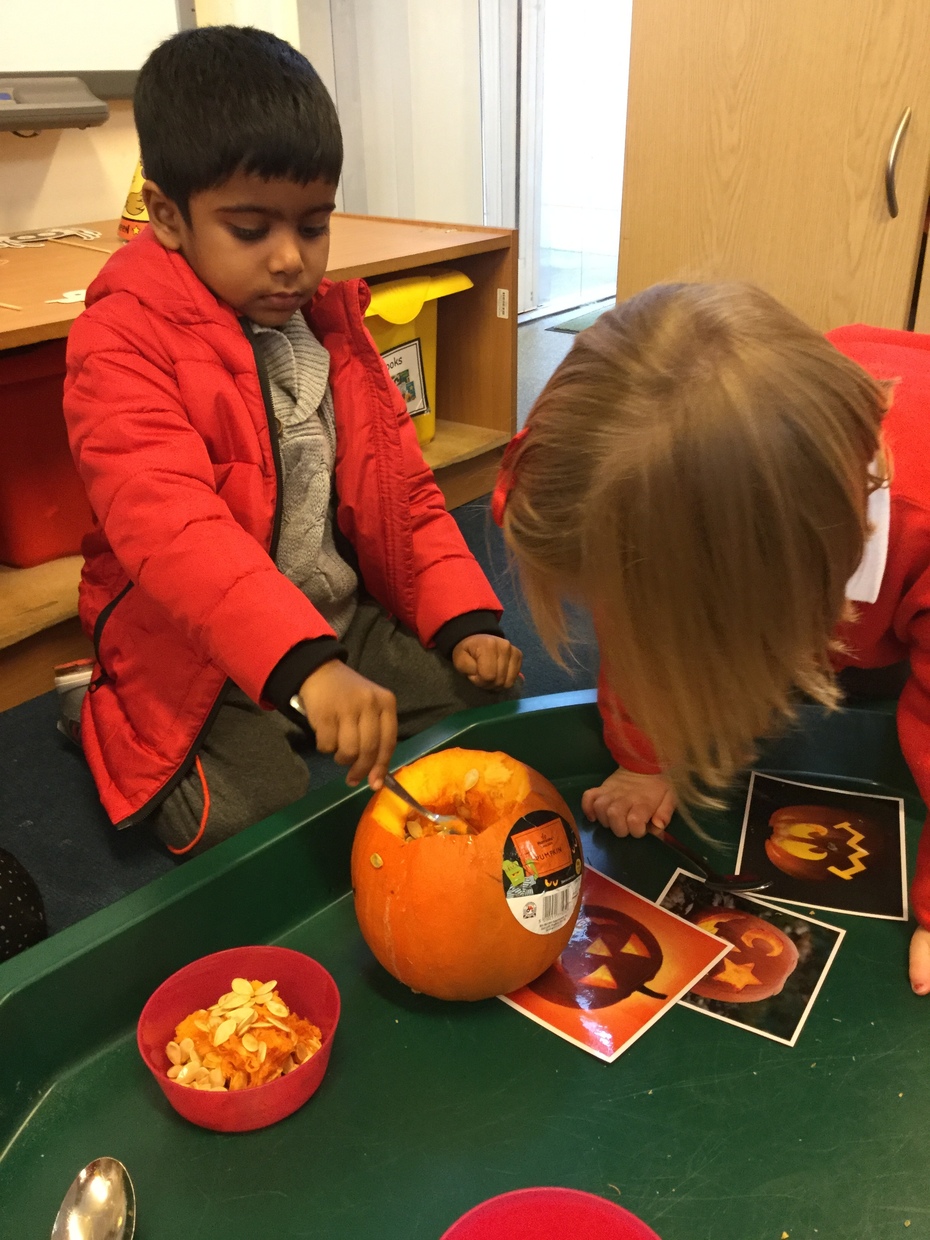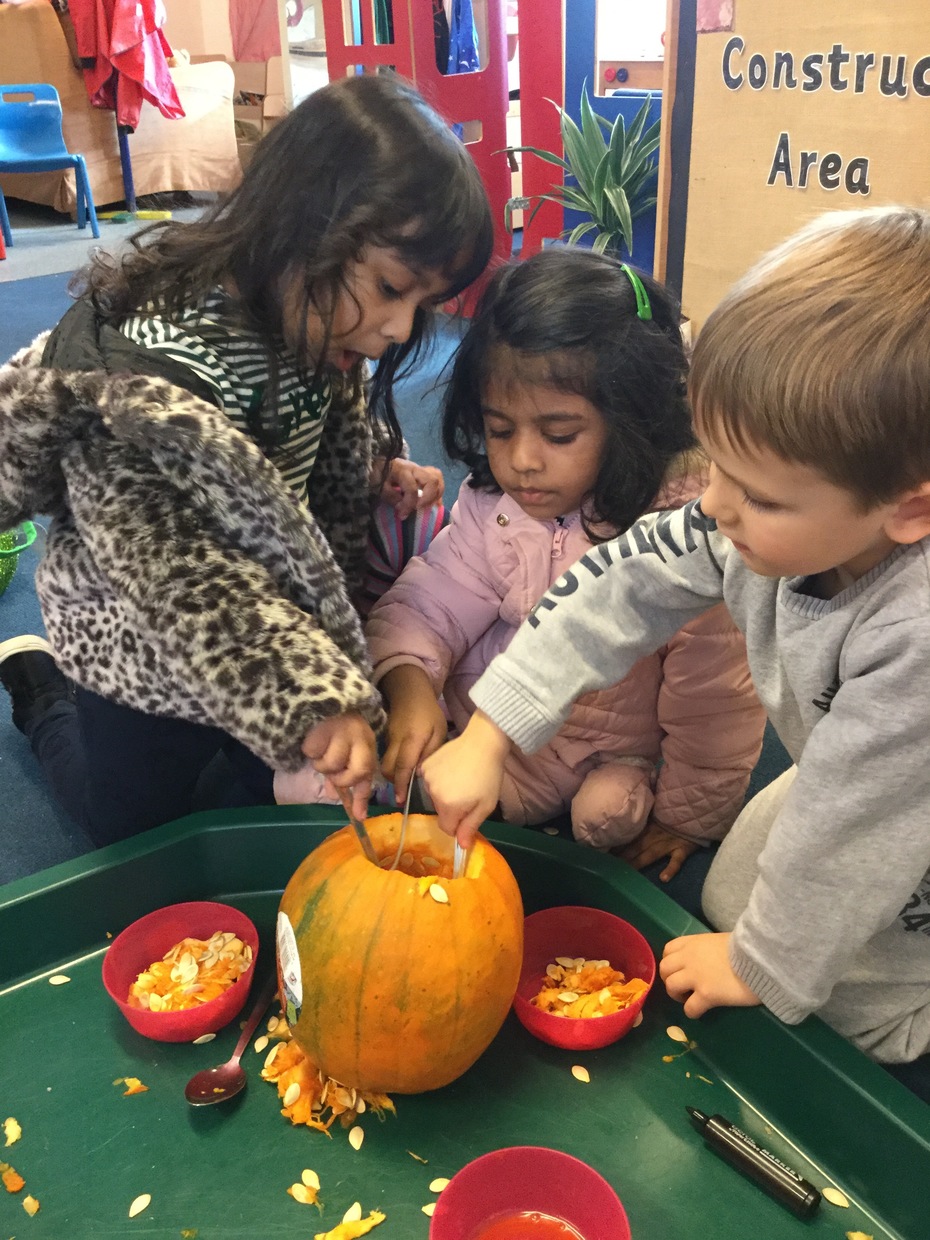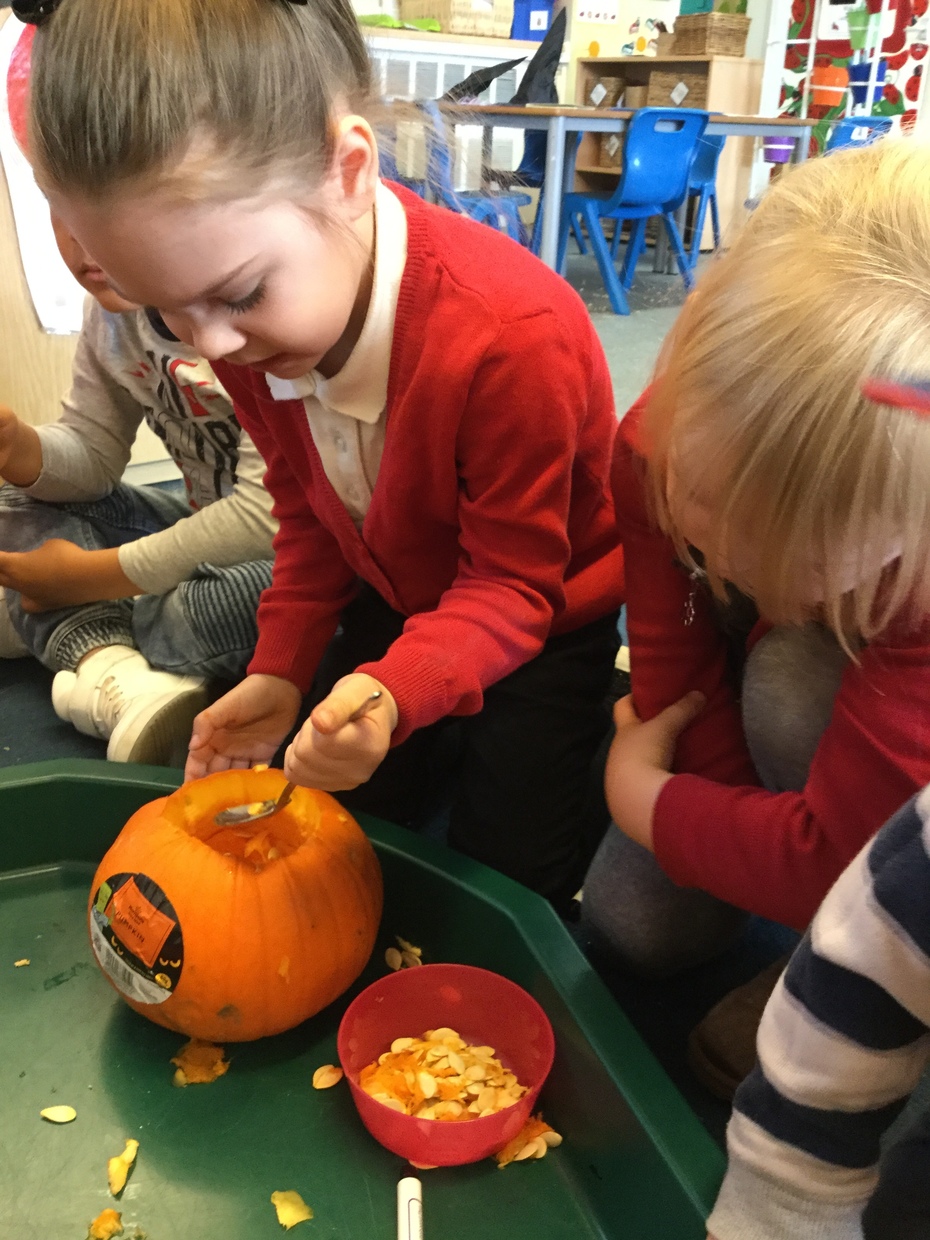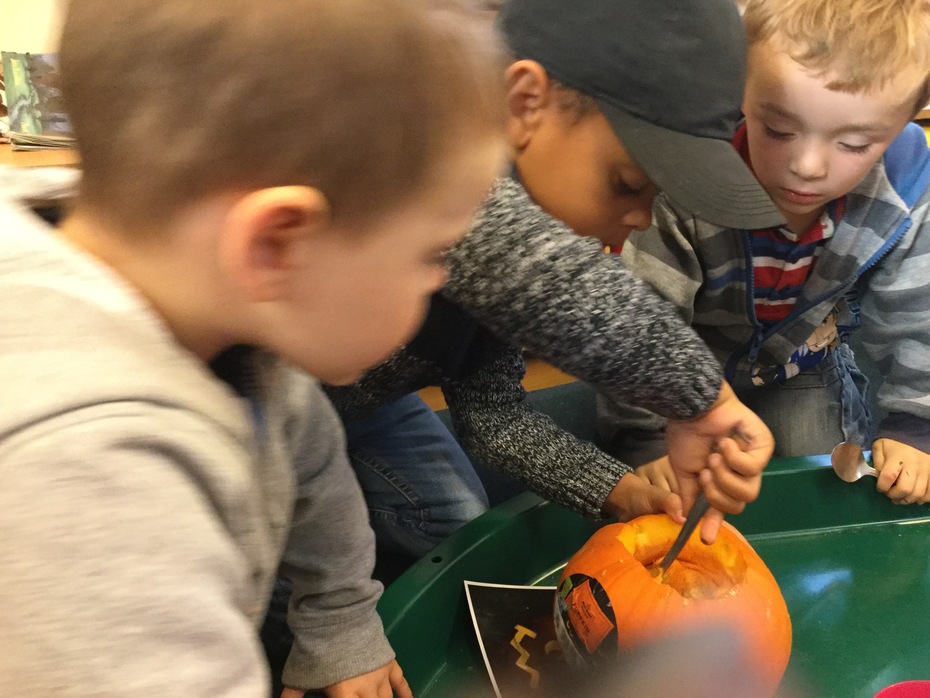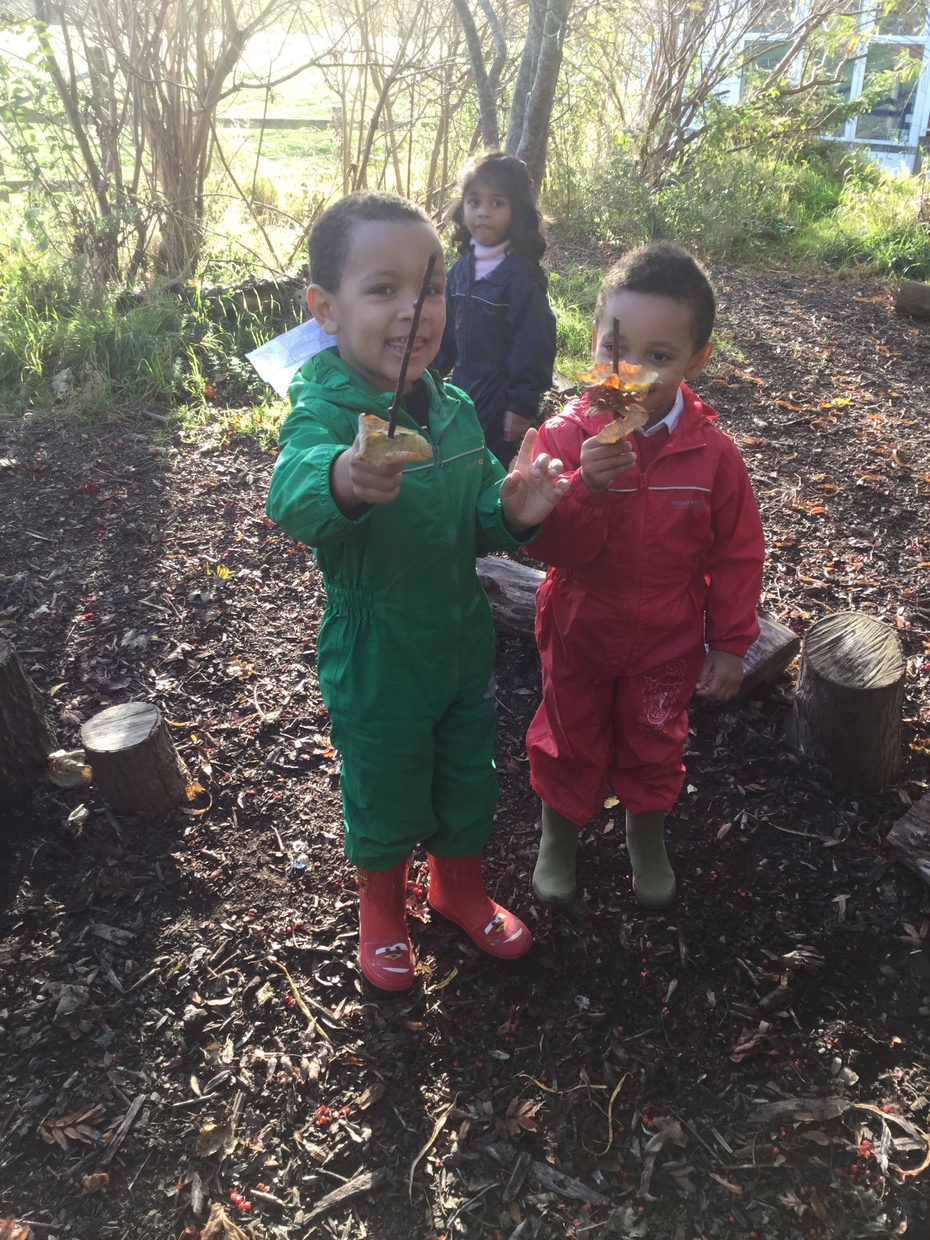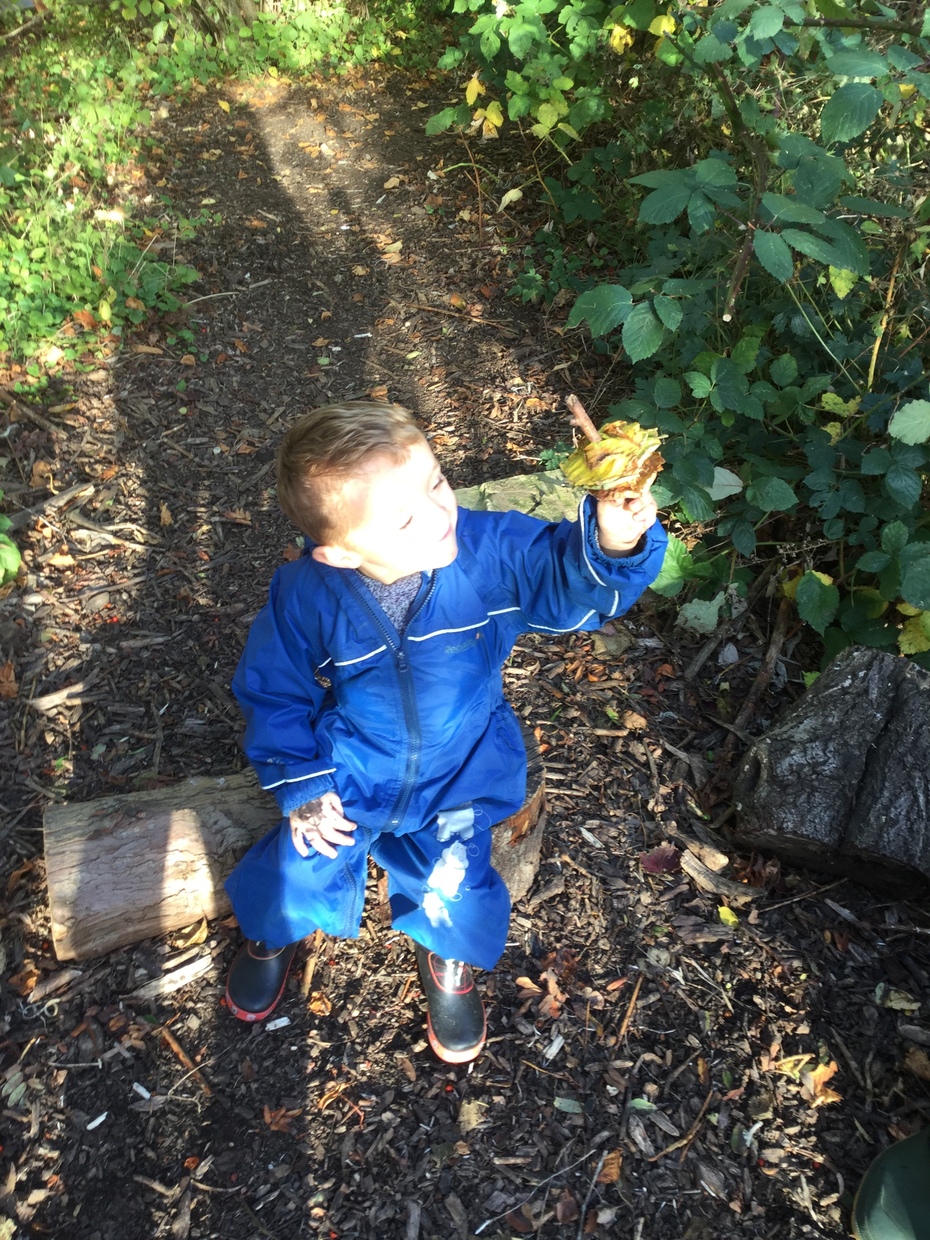 Week 2:
We have been learning about fireworks night and talking about the fireworks we saw at the weekend. We used sticks to make a pretend bonfire in the forest and in Nursery we have been doing lots of fireworks art. The children worked with the teacher to count sparkles and the children outside chose to build a crate fire-engine.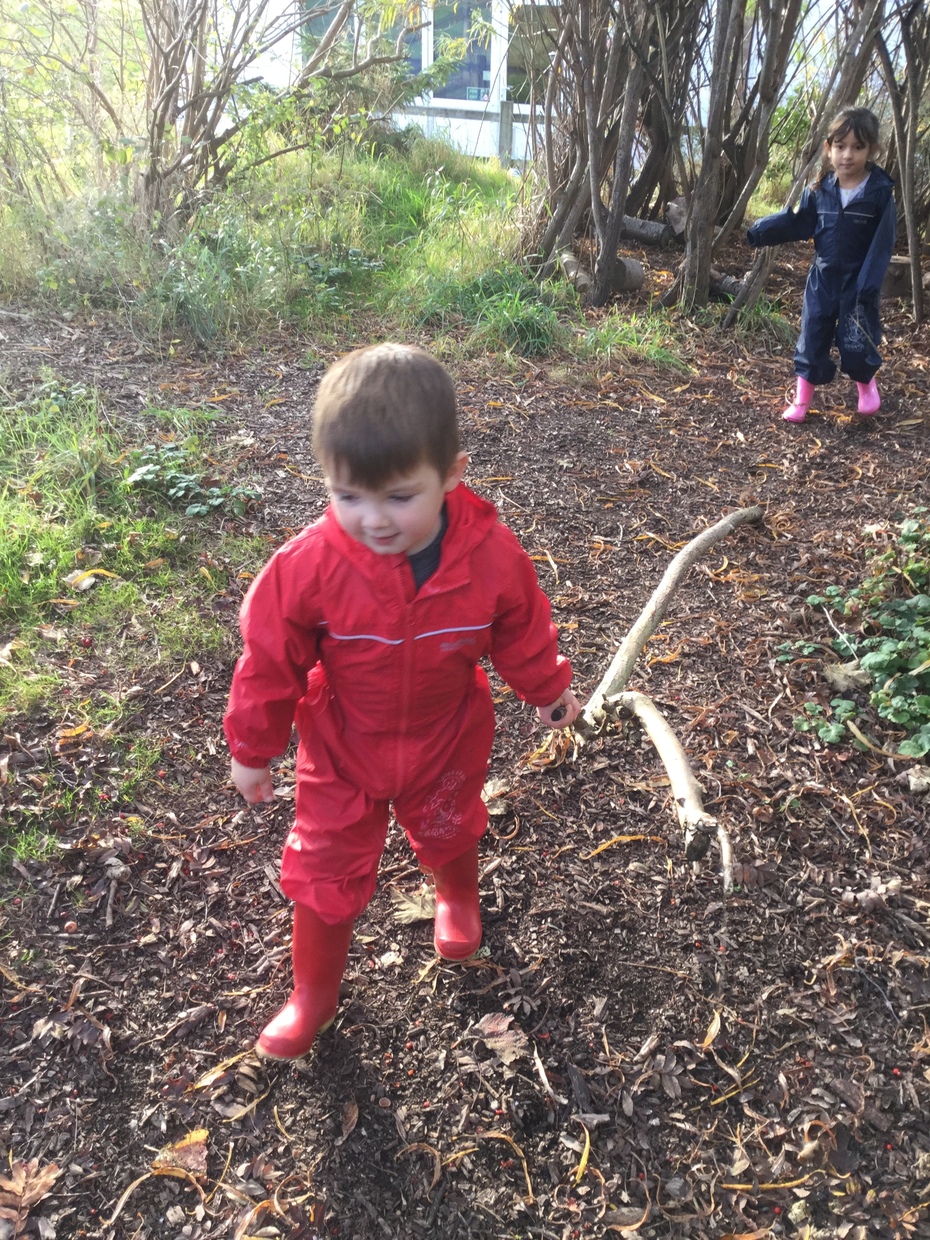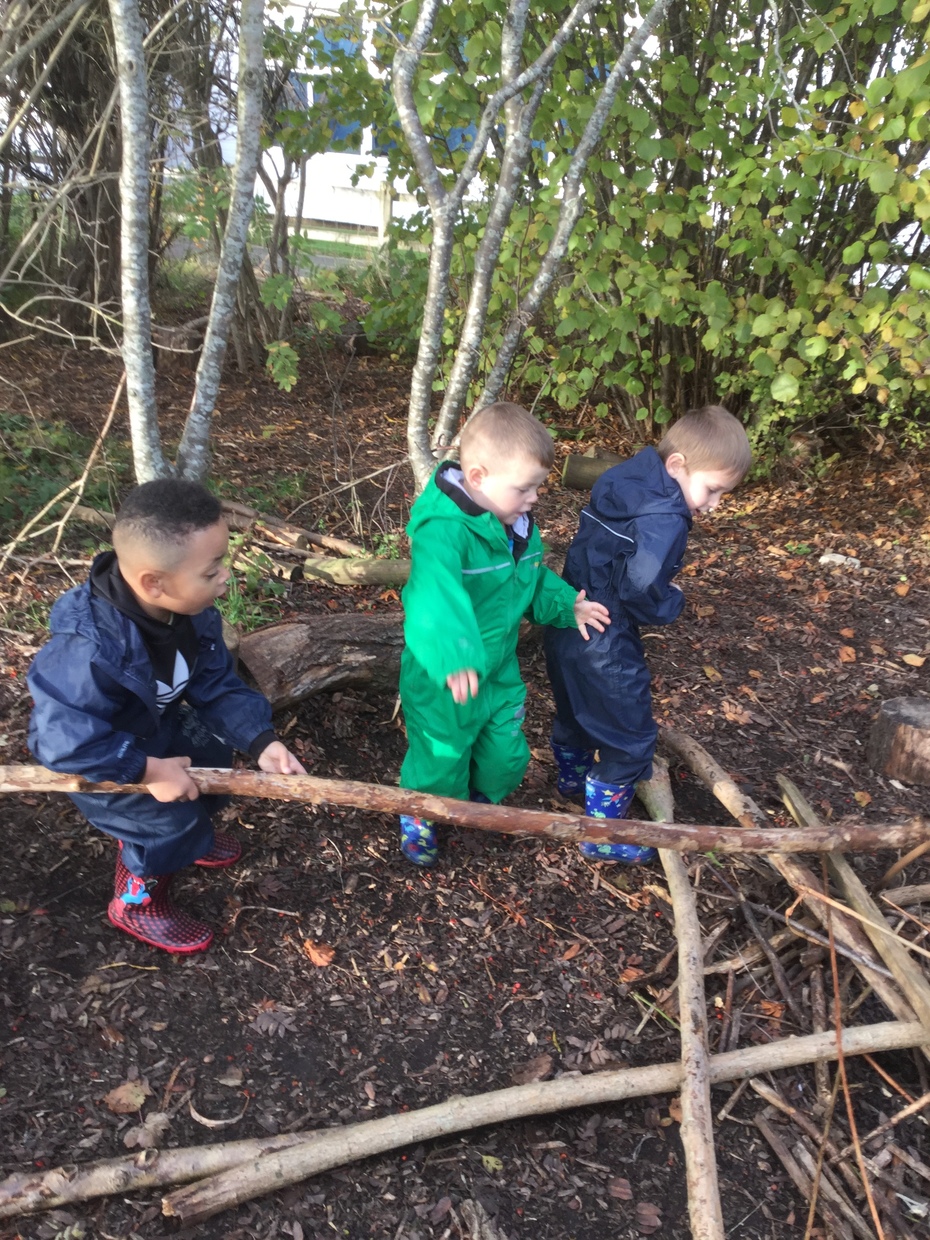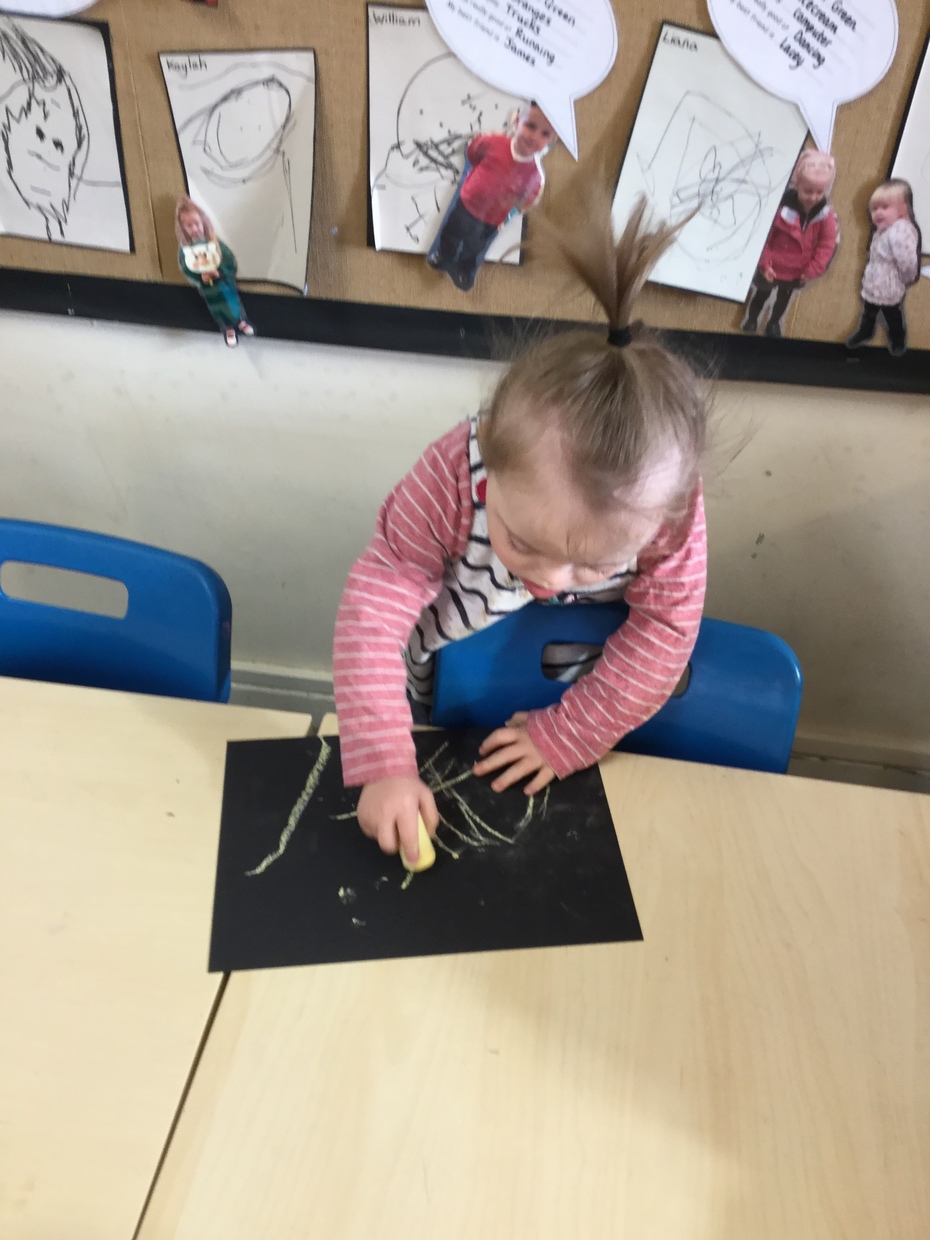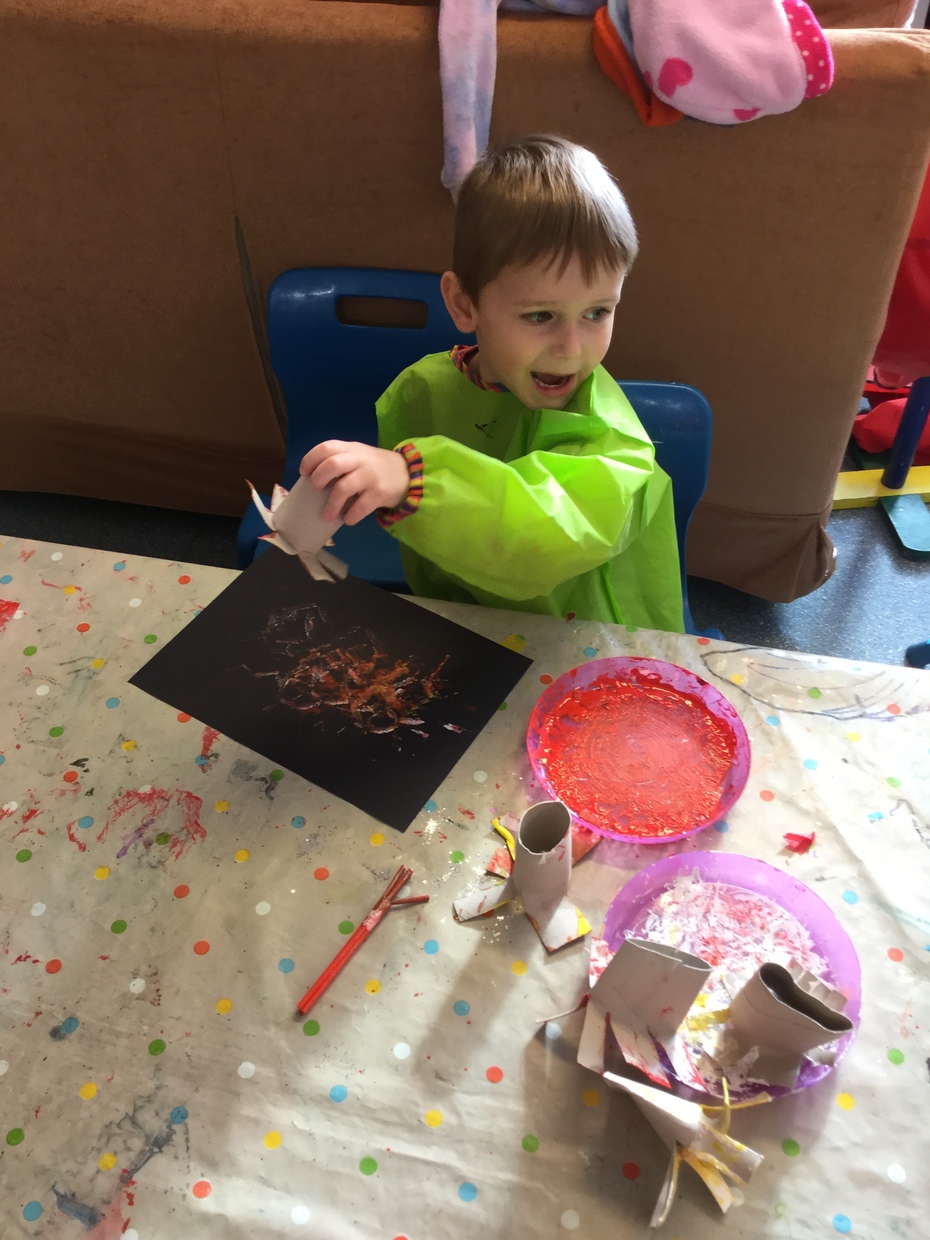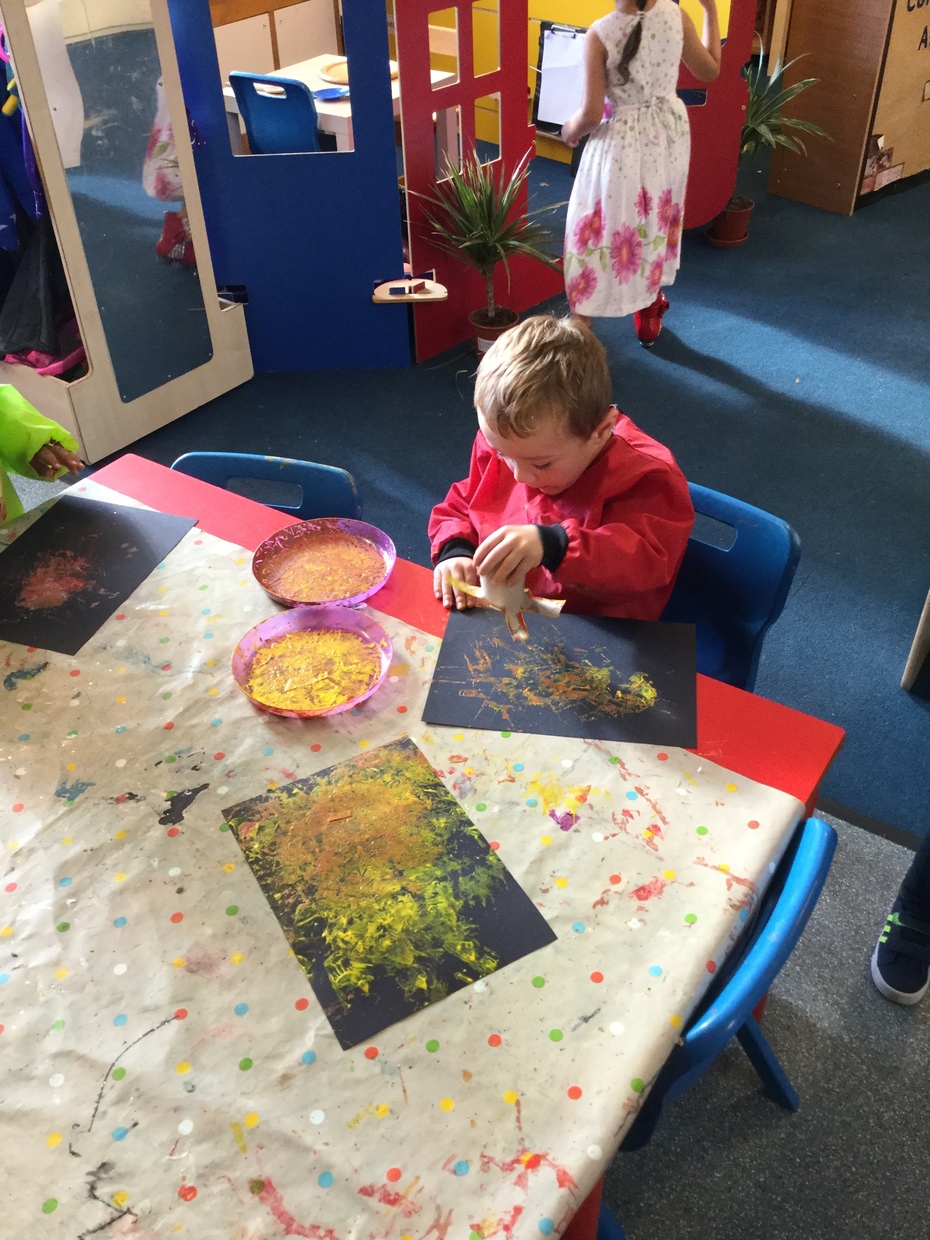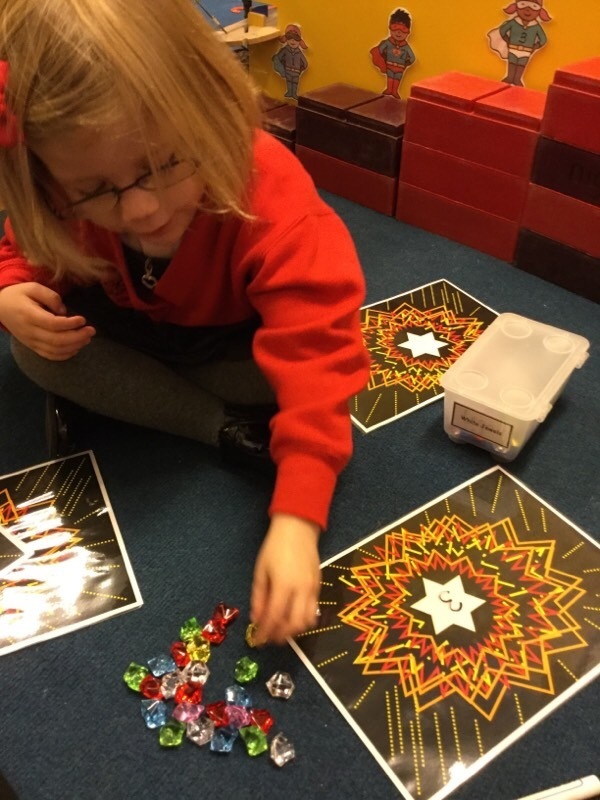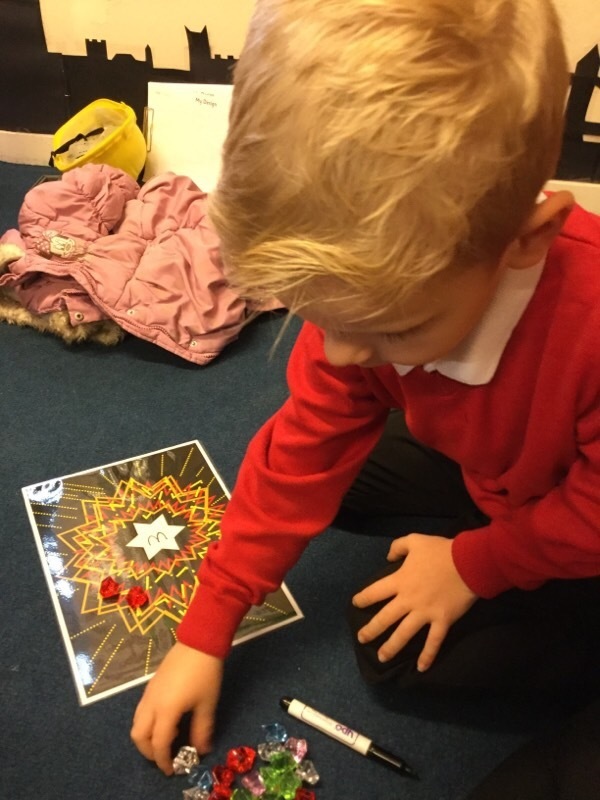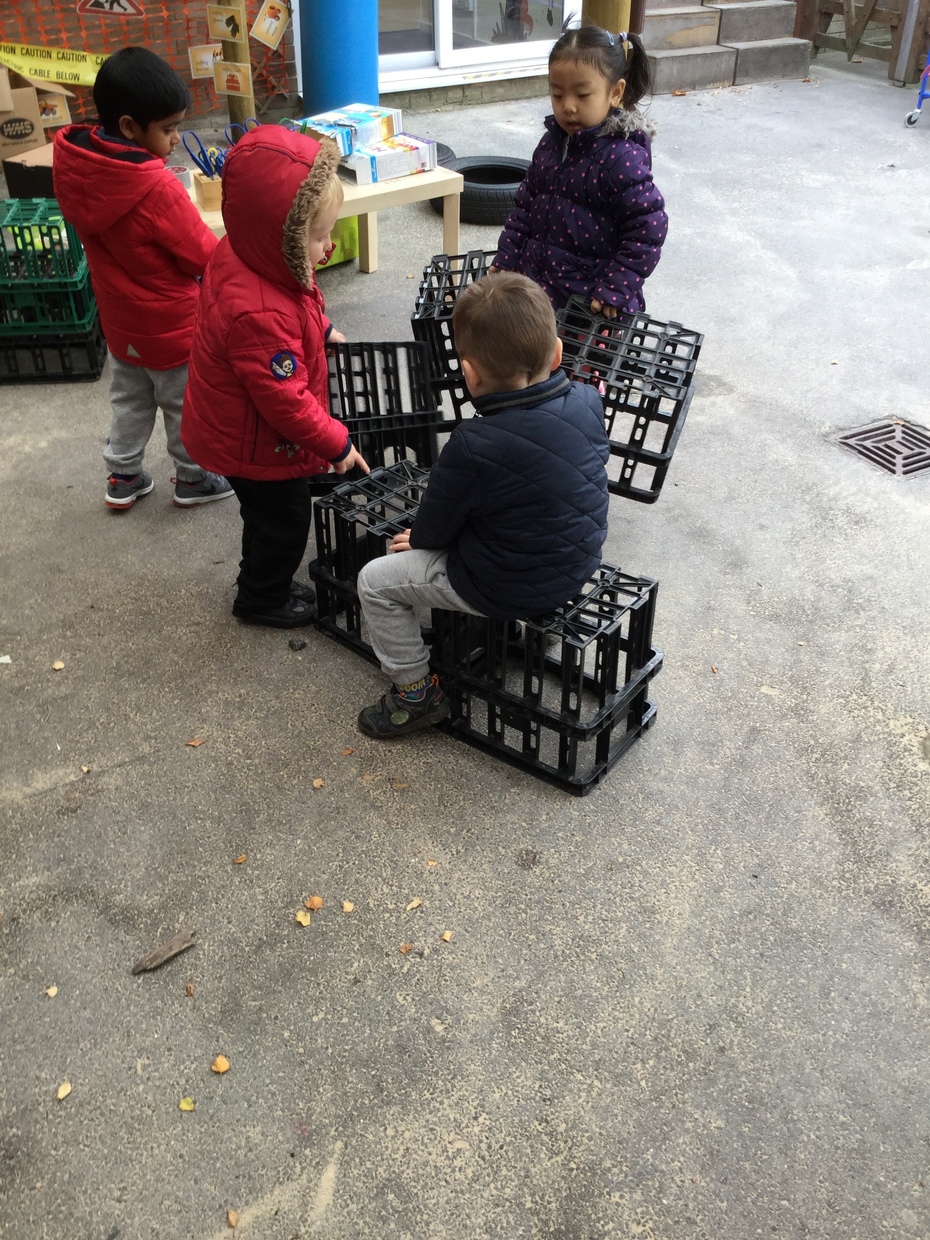 Weeks 3 and 4:
We have been learning about dinosaurs and reading lots of dinosaur books. The children helped to think about the activities that they wanted to do for this topic. We made a dinosaur hospital when we found some dinosaurs were broken and we practised brushing giant dinosaur teeth. we dug for dinosaur bones in the sand and did a dinosaur puzzle piece hunt in the forest.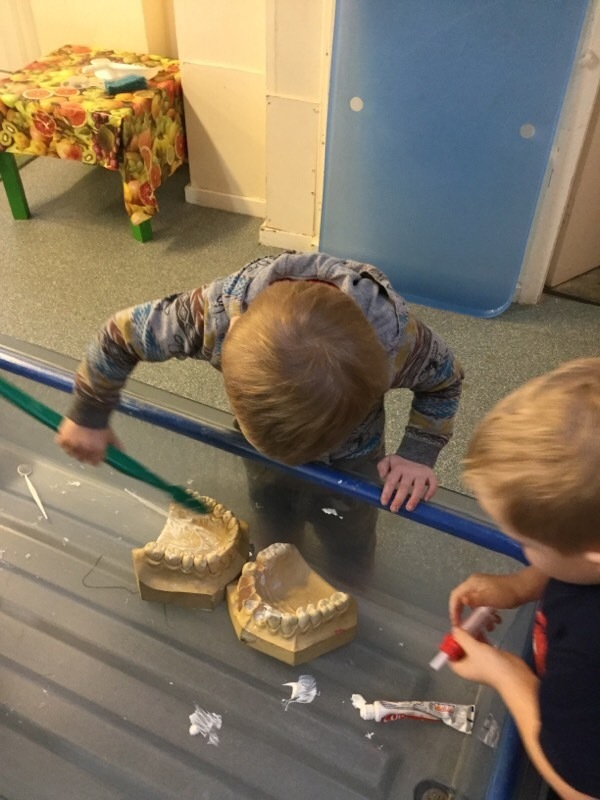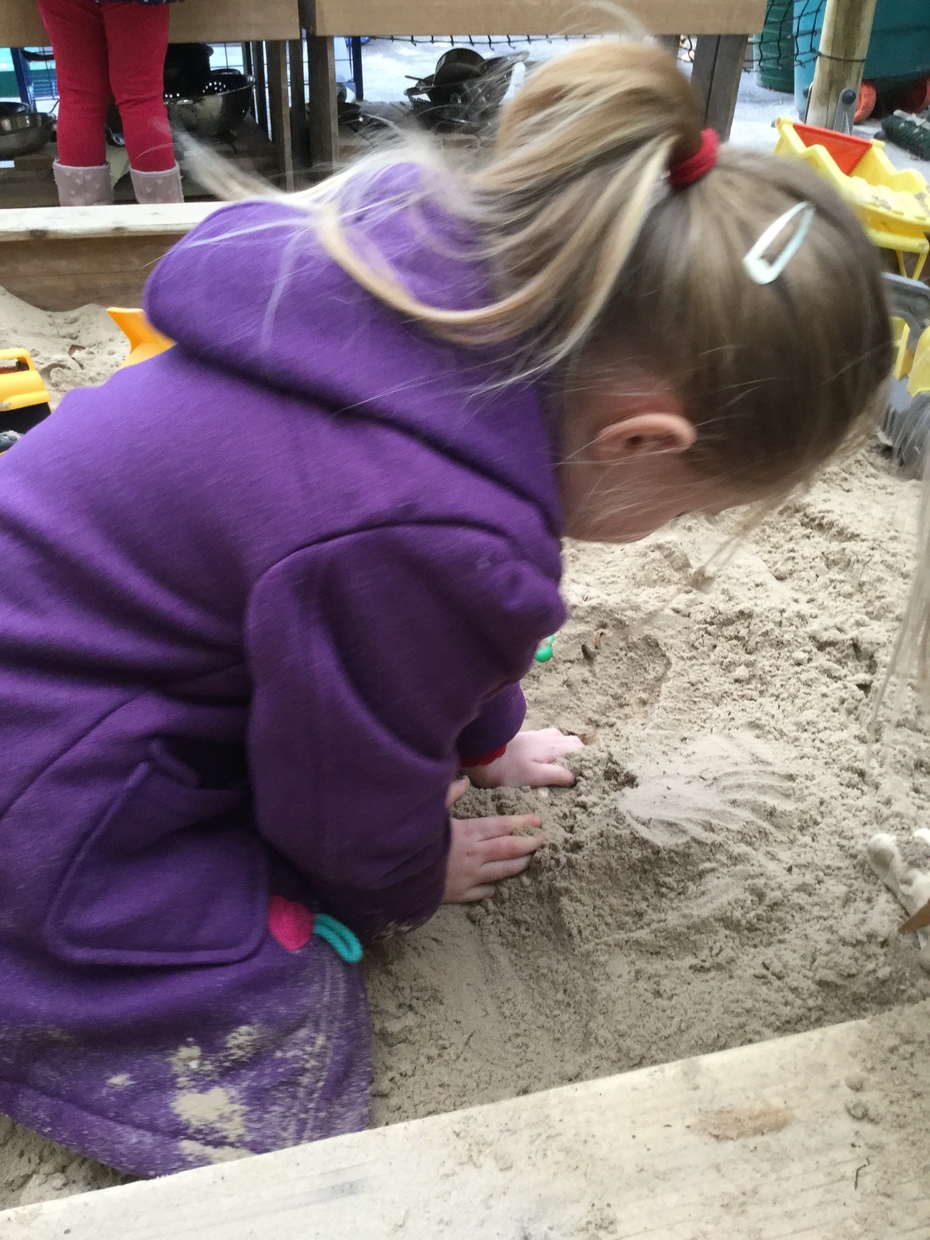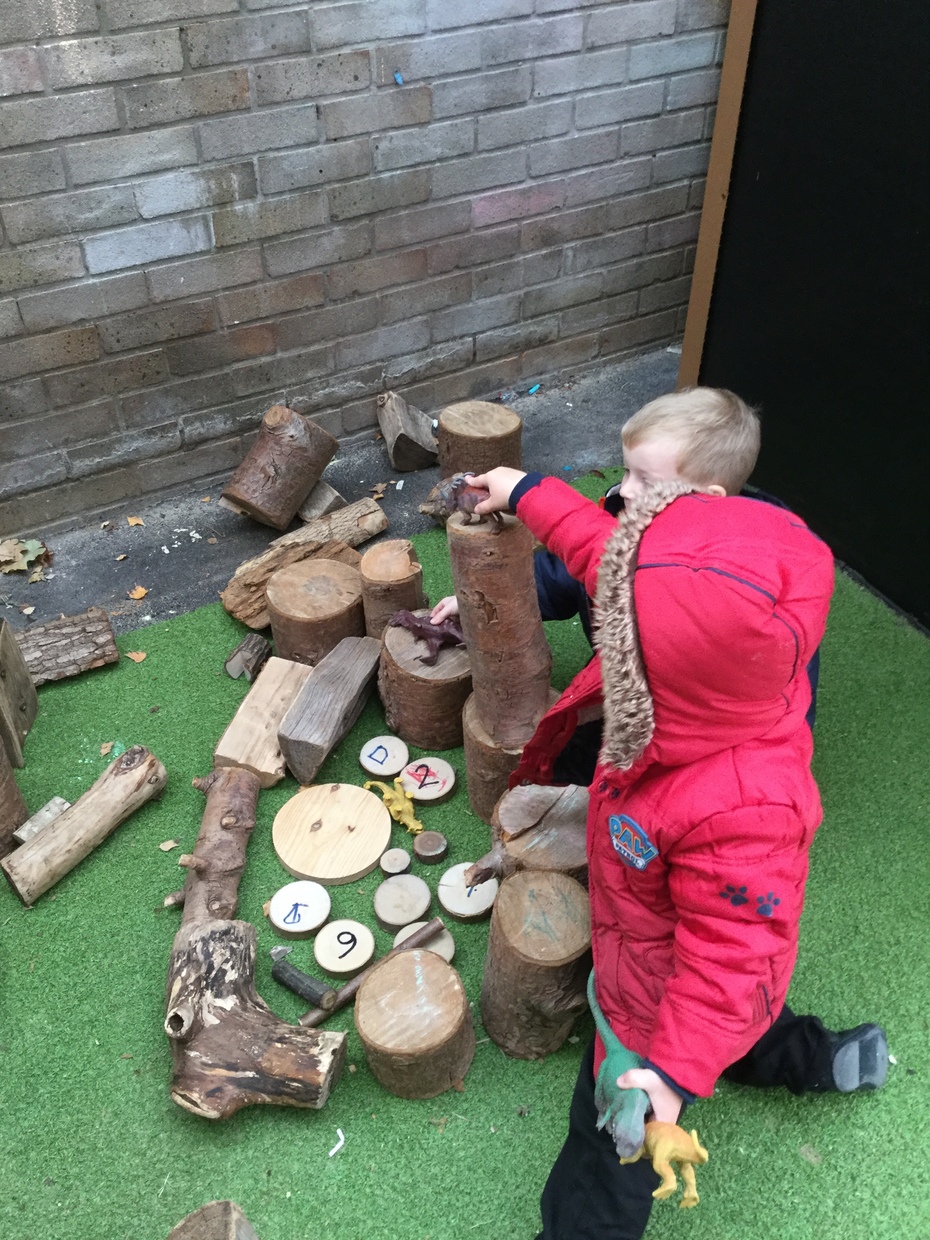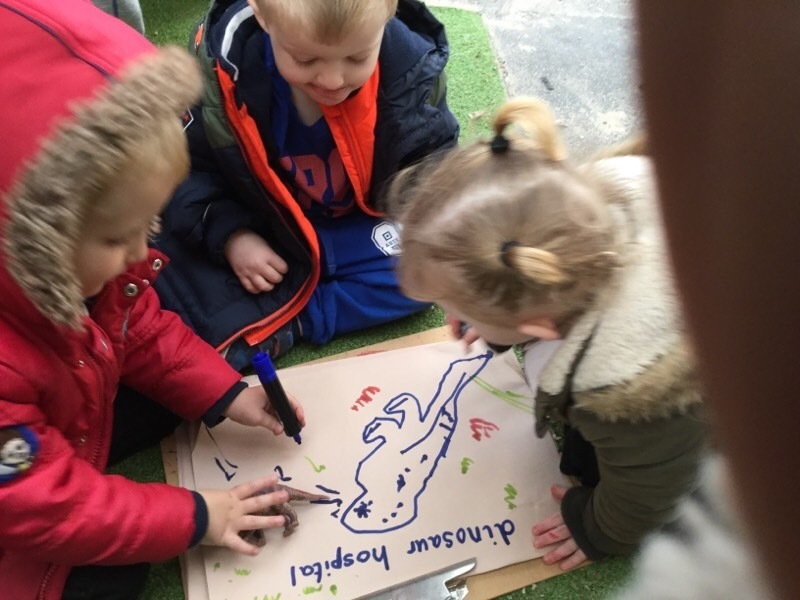 Weeks 5, 6, and 7:
We will be learning about Christmas and talking about this Christian celebration. We will be helping Reception with their Nativity which will be performed on Friday the 8th of December. We have got our first big trips to Kidz About for our Christmas parties and we are hoping Santa comes to visit us at school.
Term 1
Week 1:
Our teachers came to visit us at home to talk to our families and learn all about us. On Thursday and Friday some of us came back to Nursery to see our old friends and play with our favourite toys.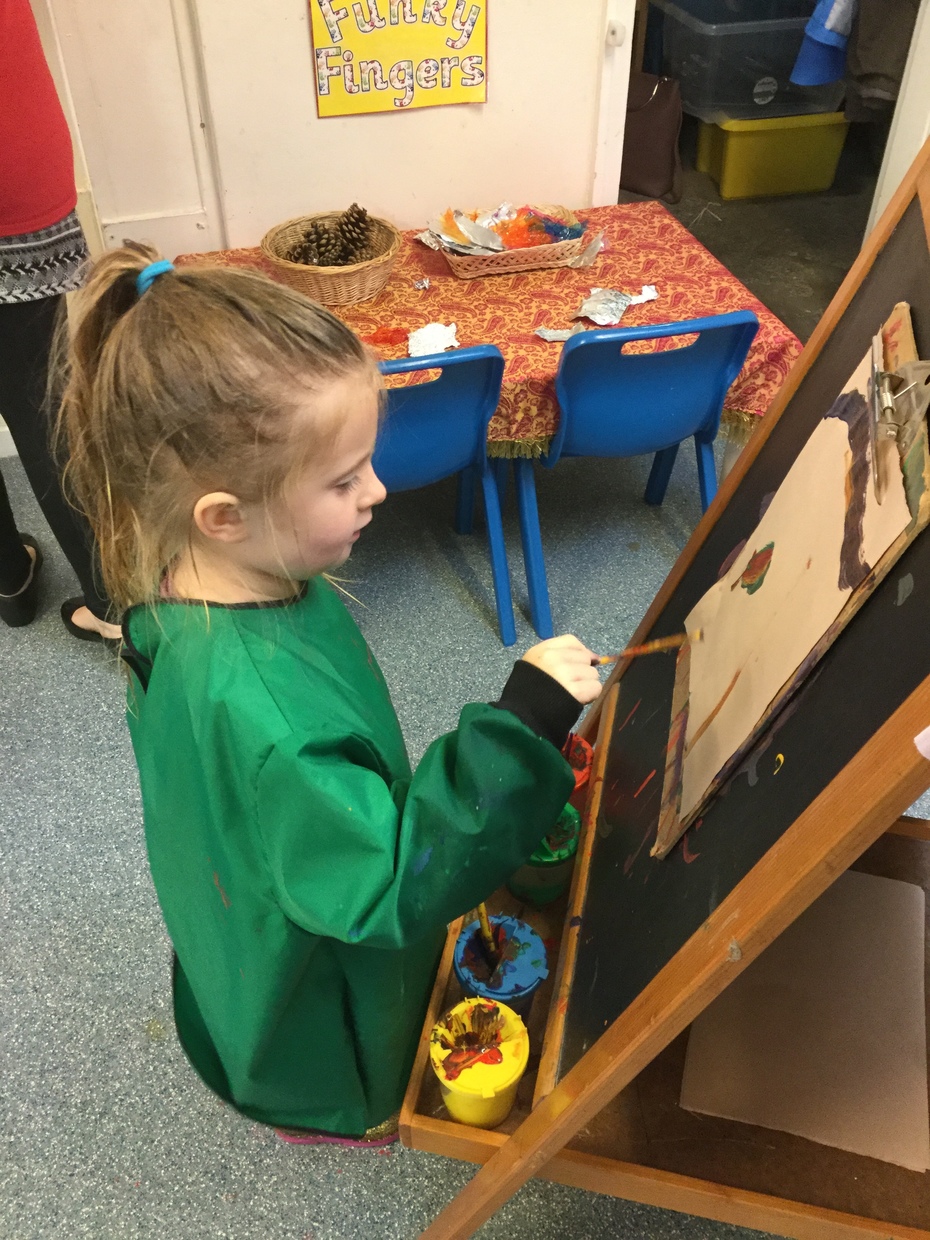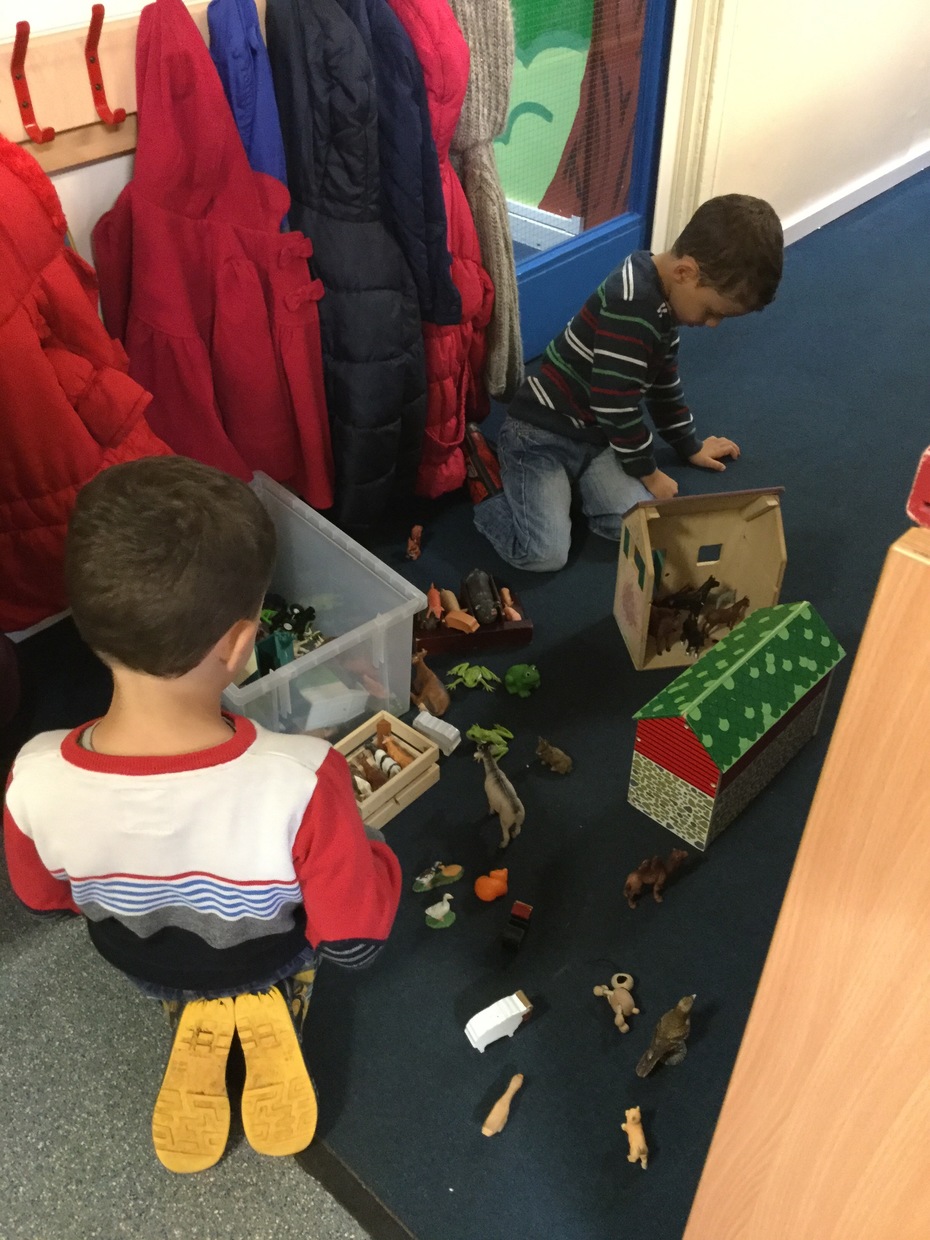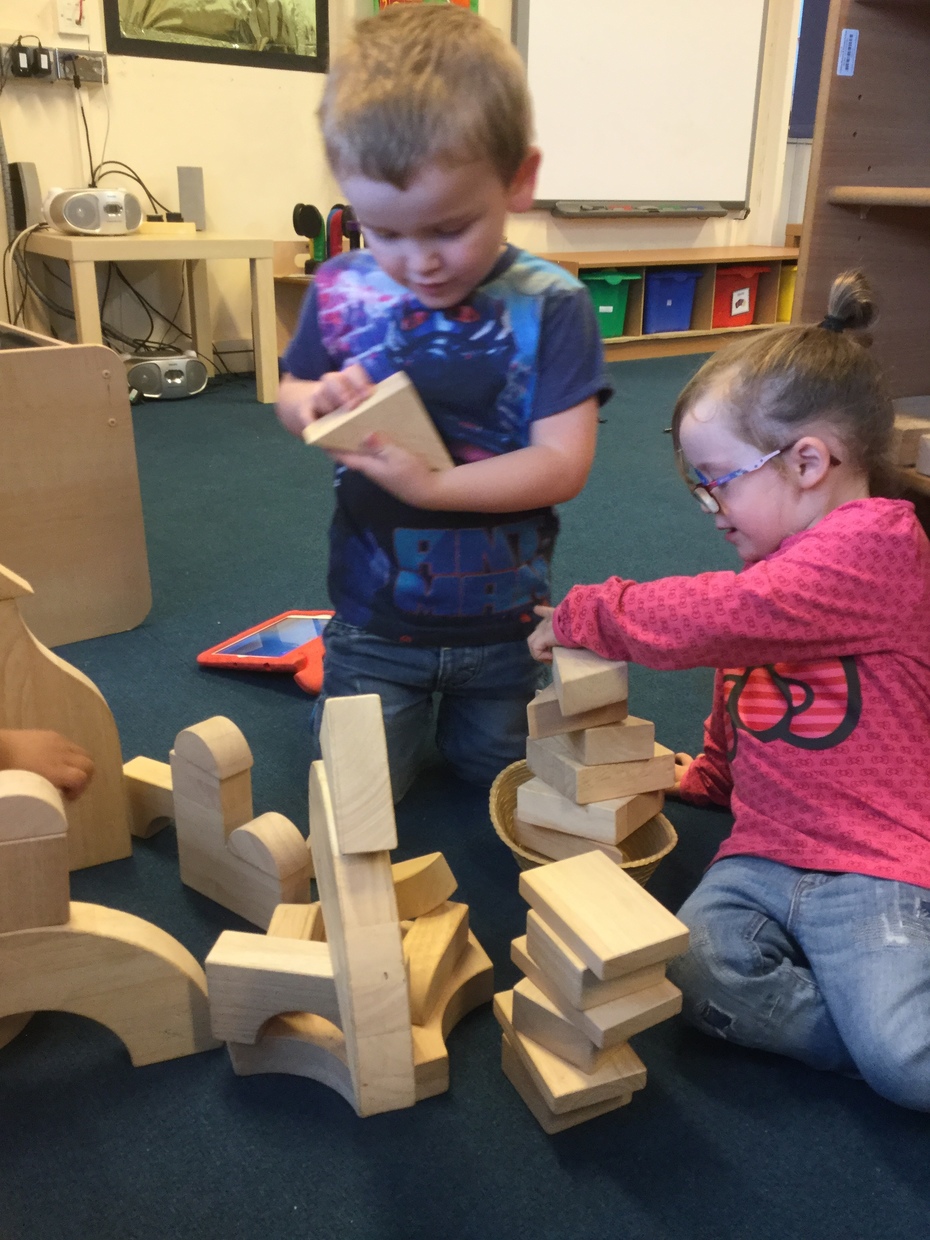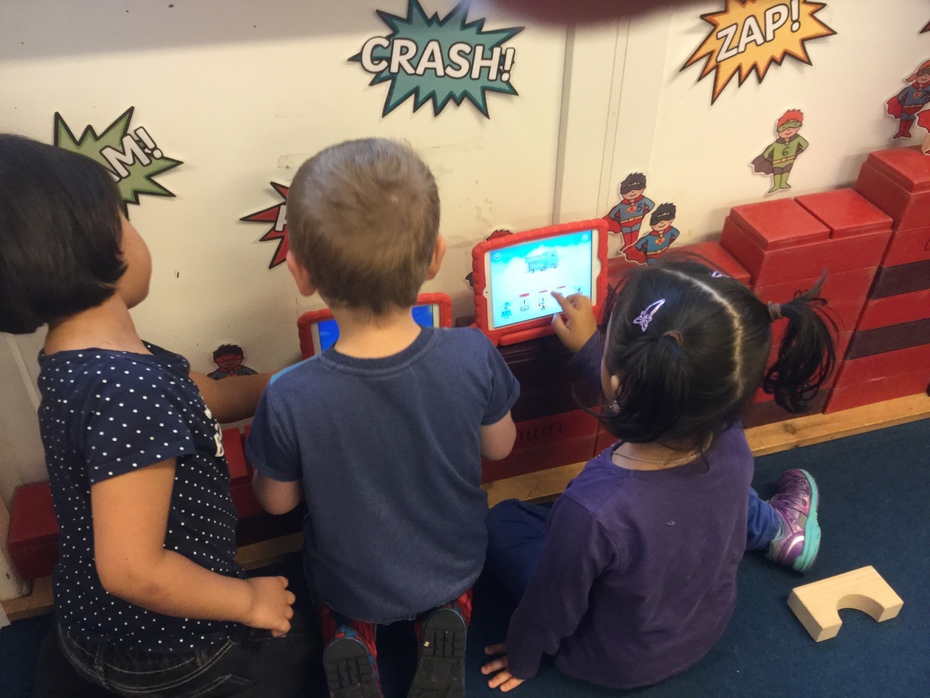 Weeks 2 and 3:
We have been learning about Goldilocks and the 3 bears. We have cooked and tried delicious porridge, built chairs for baby bear, made masks, and acted out the story.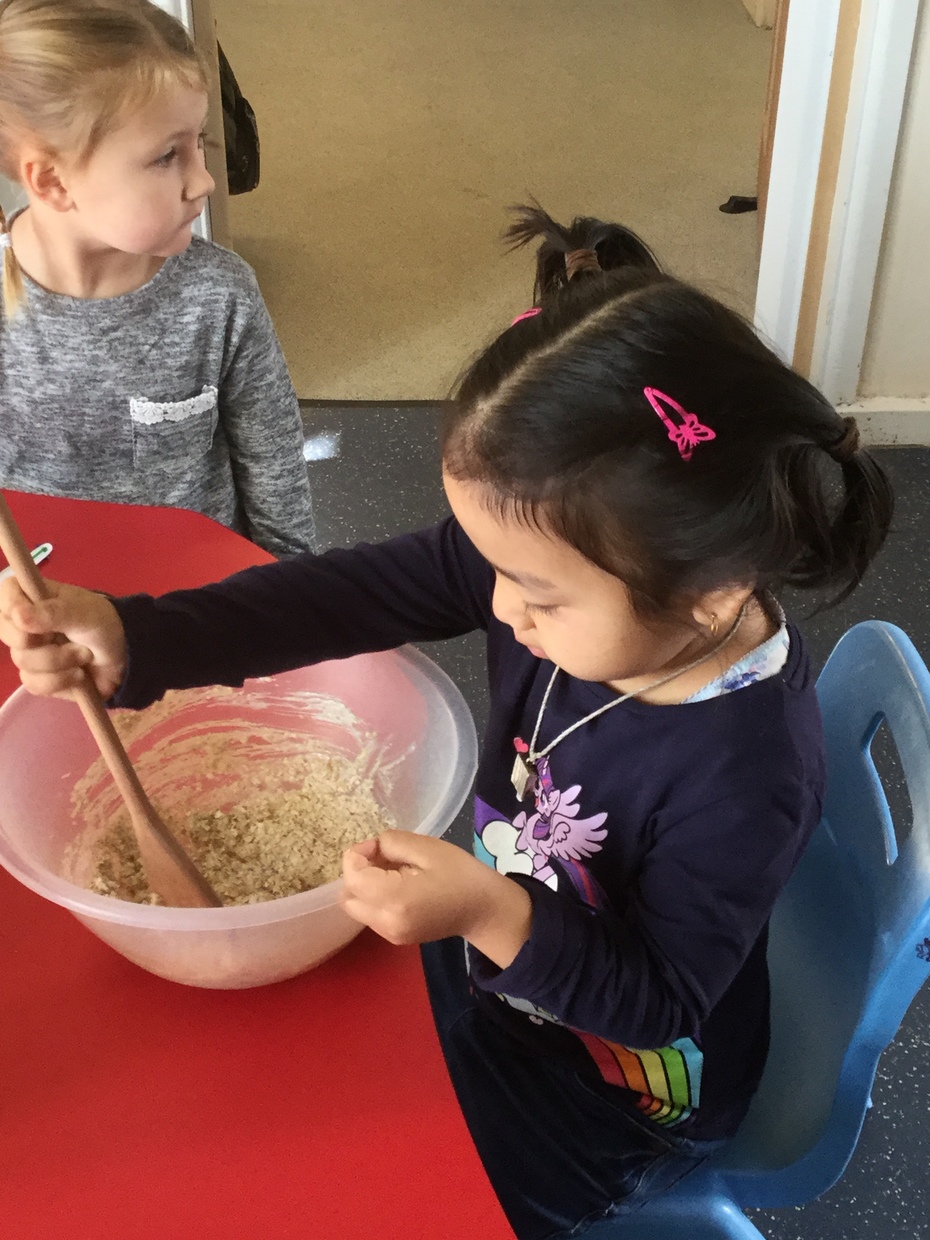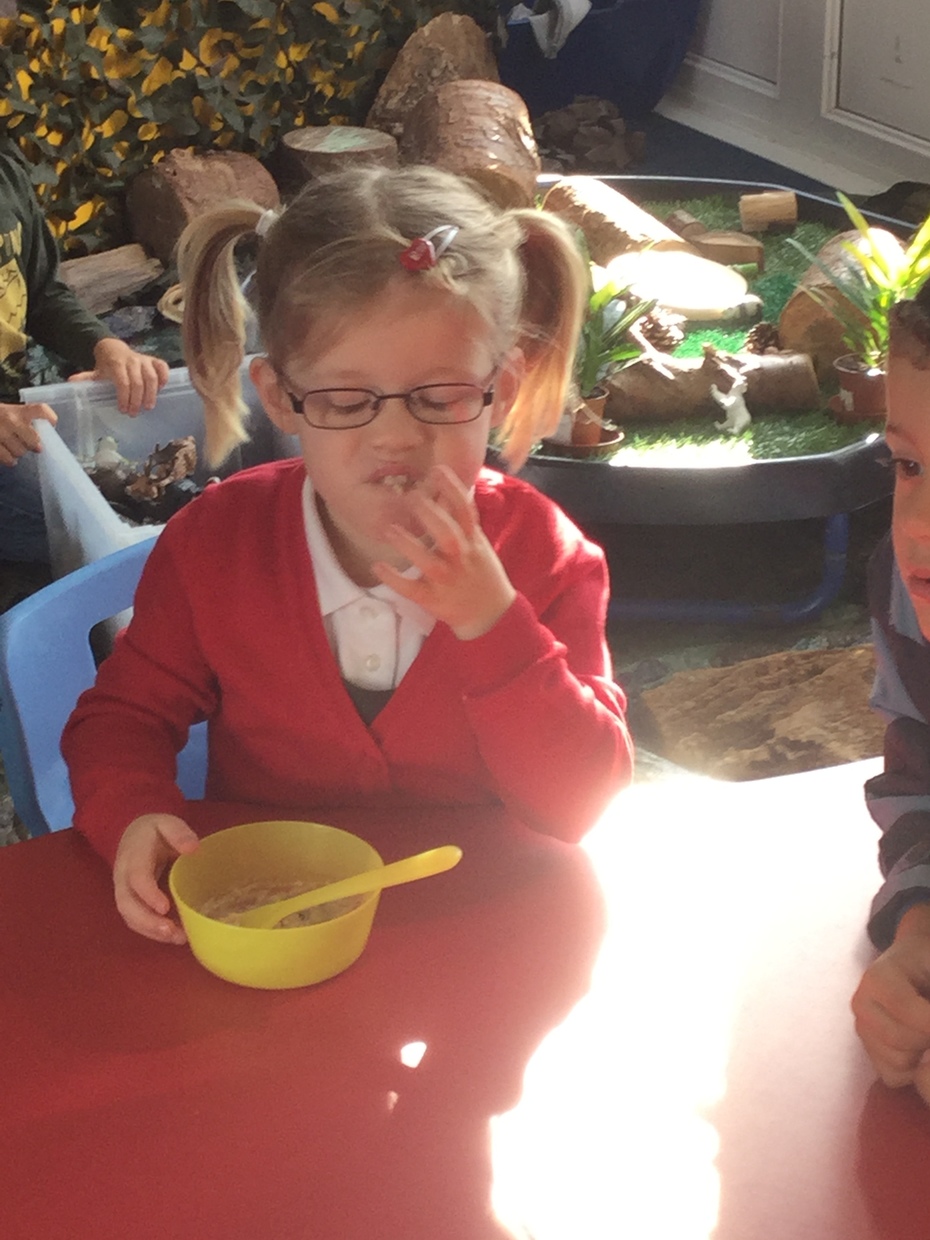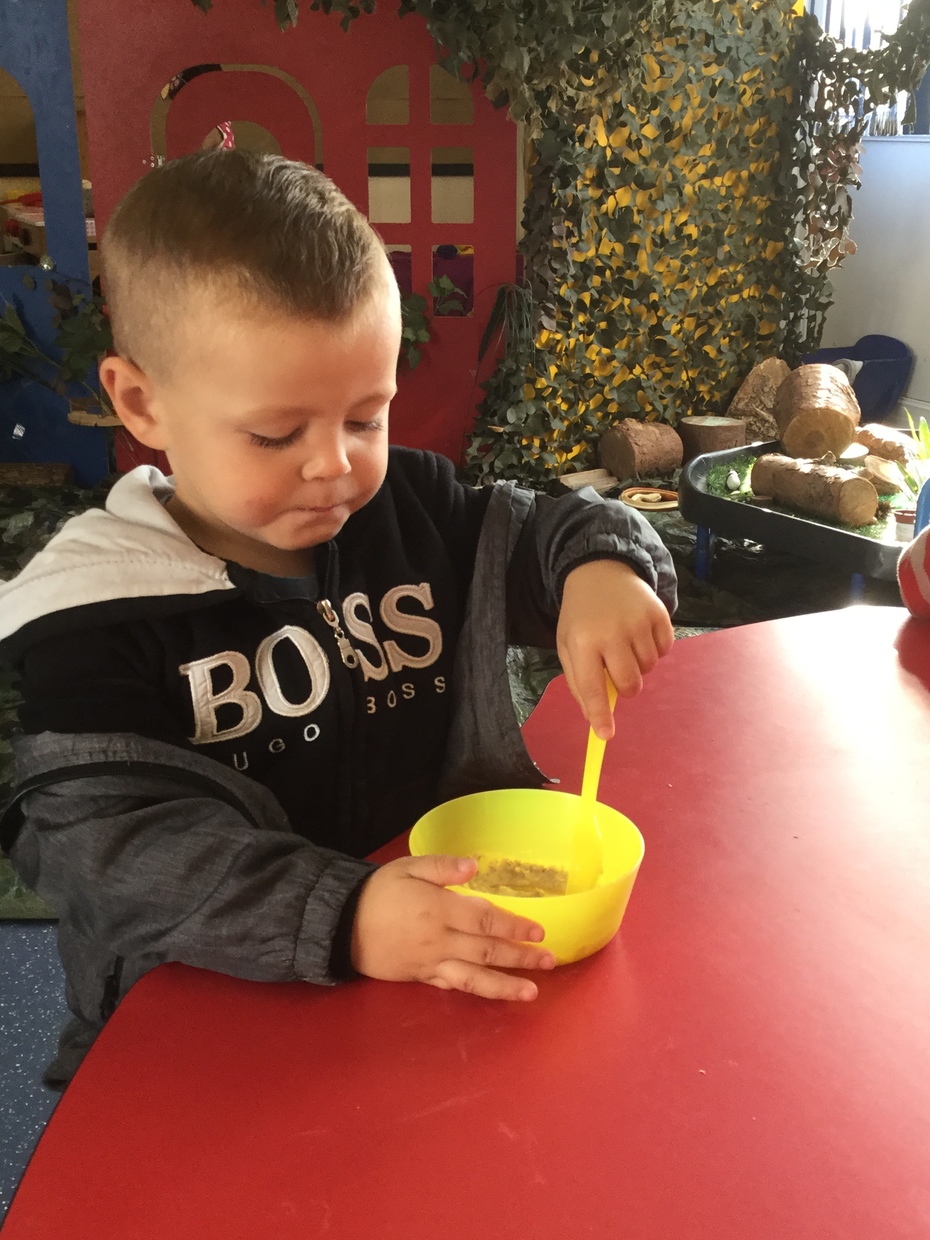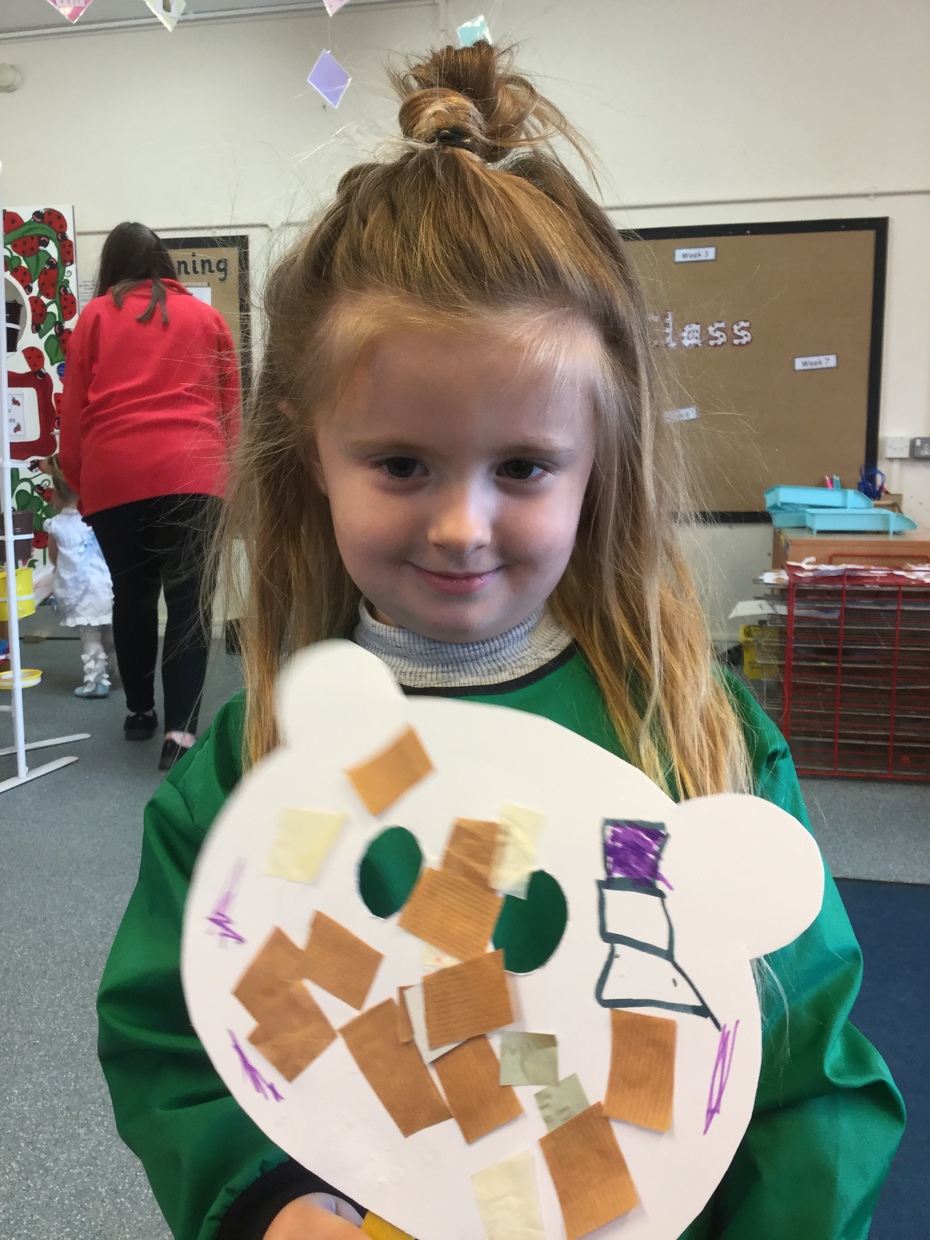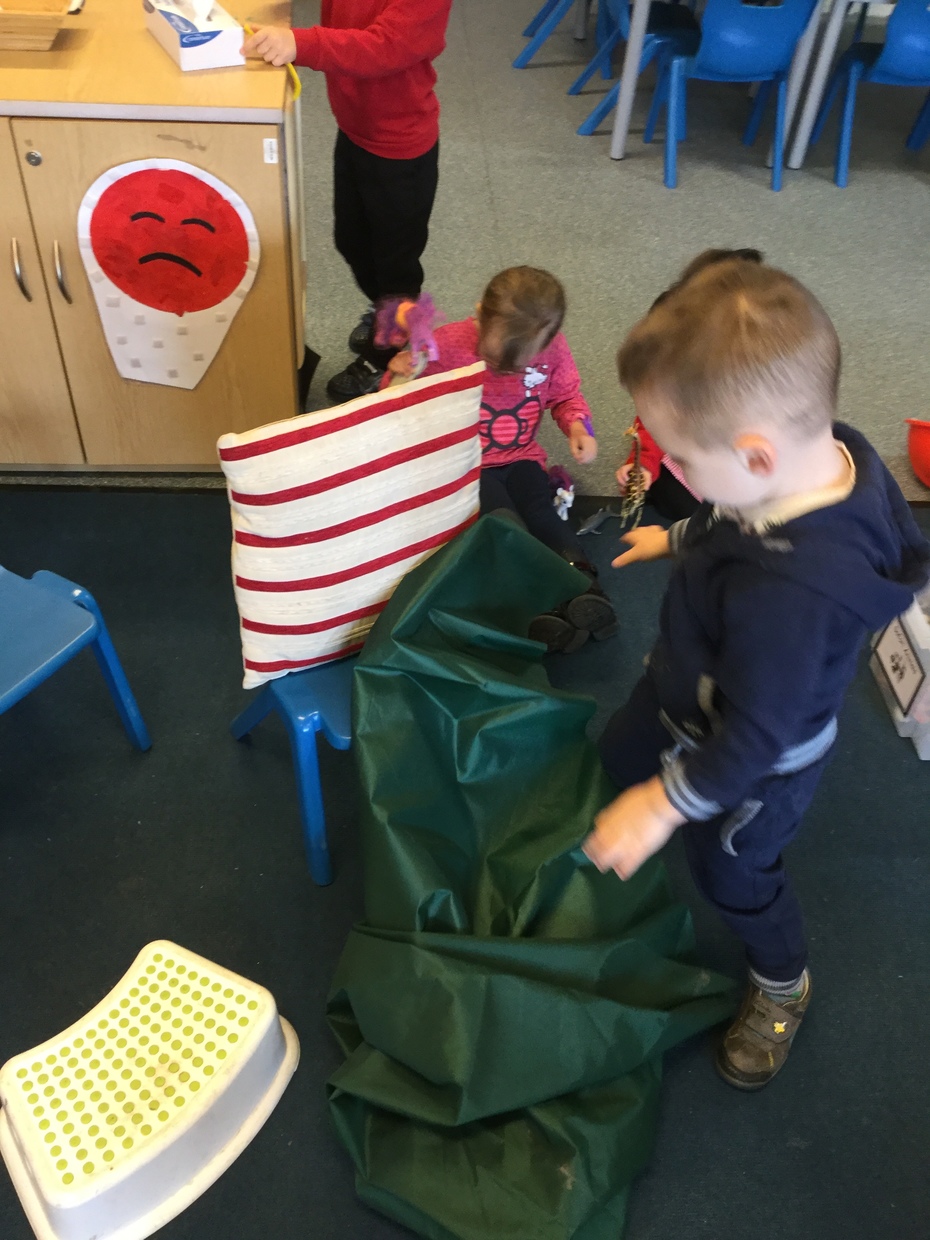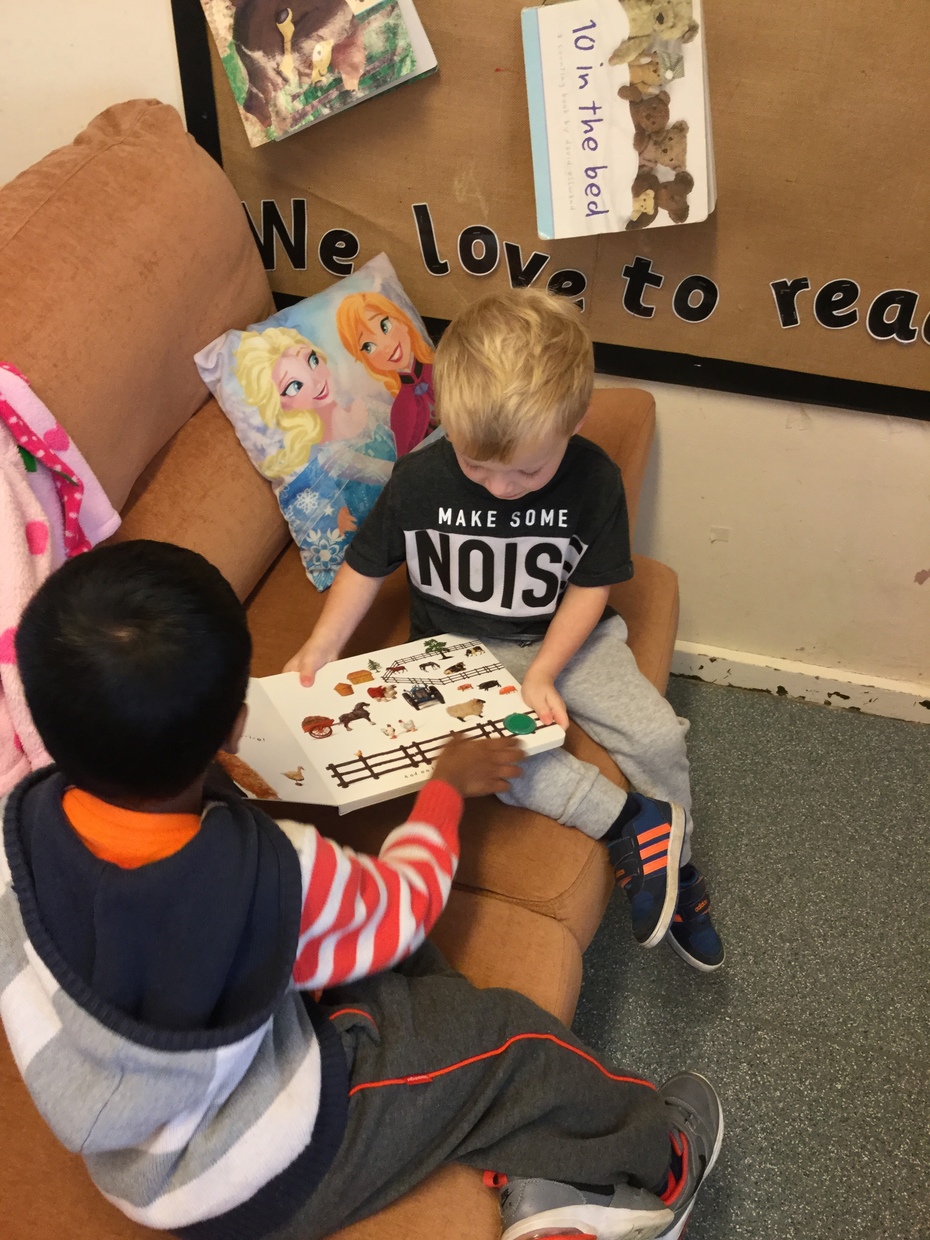 Weeks 4 and 5:
We have been learning about Bear and Lion hunts and having a great time acting out the stories. We have made play dough bears, walked through our school forest to look for bears, made sticky pasta lion collages and drawn maps of our hunts.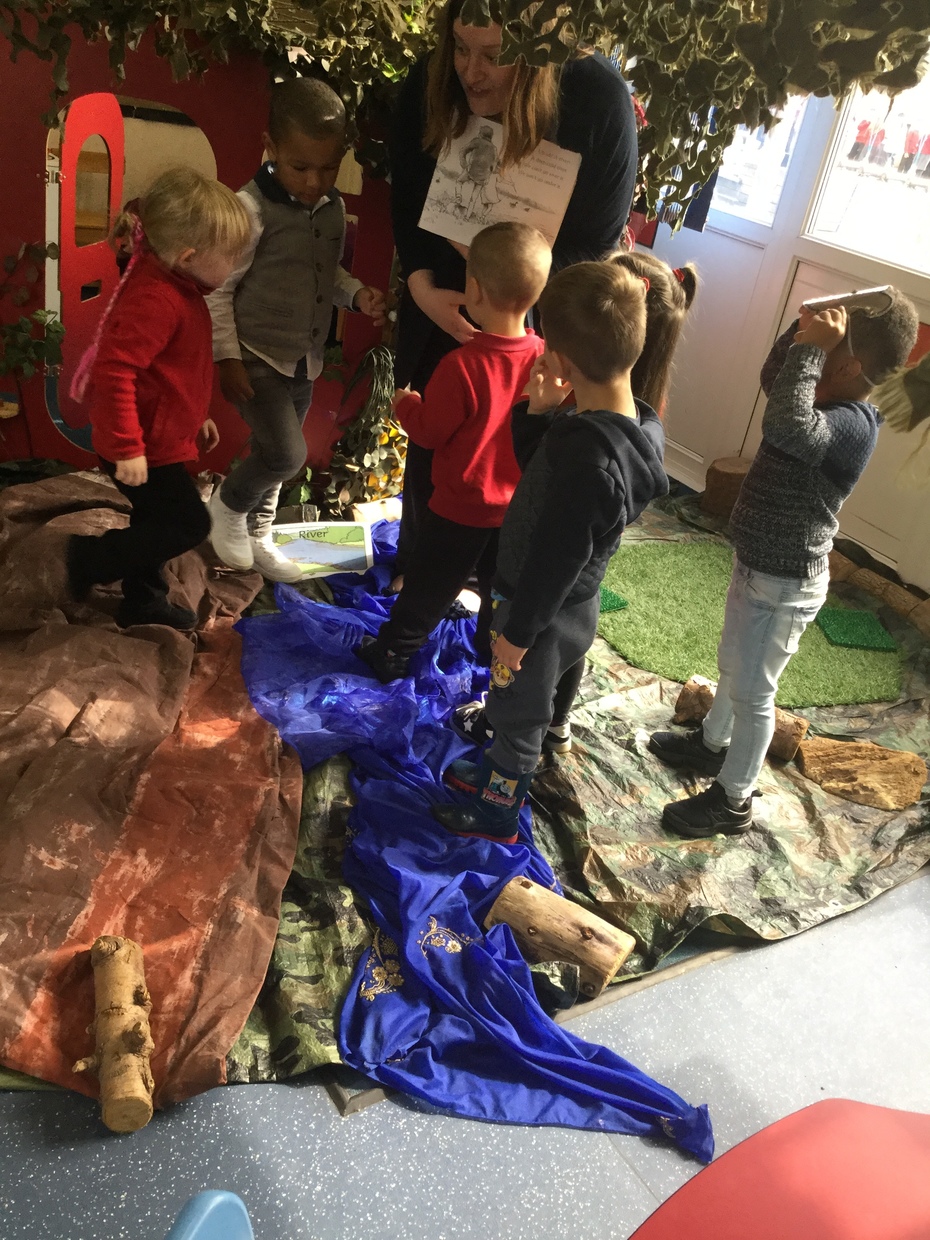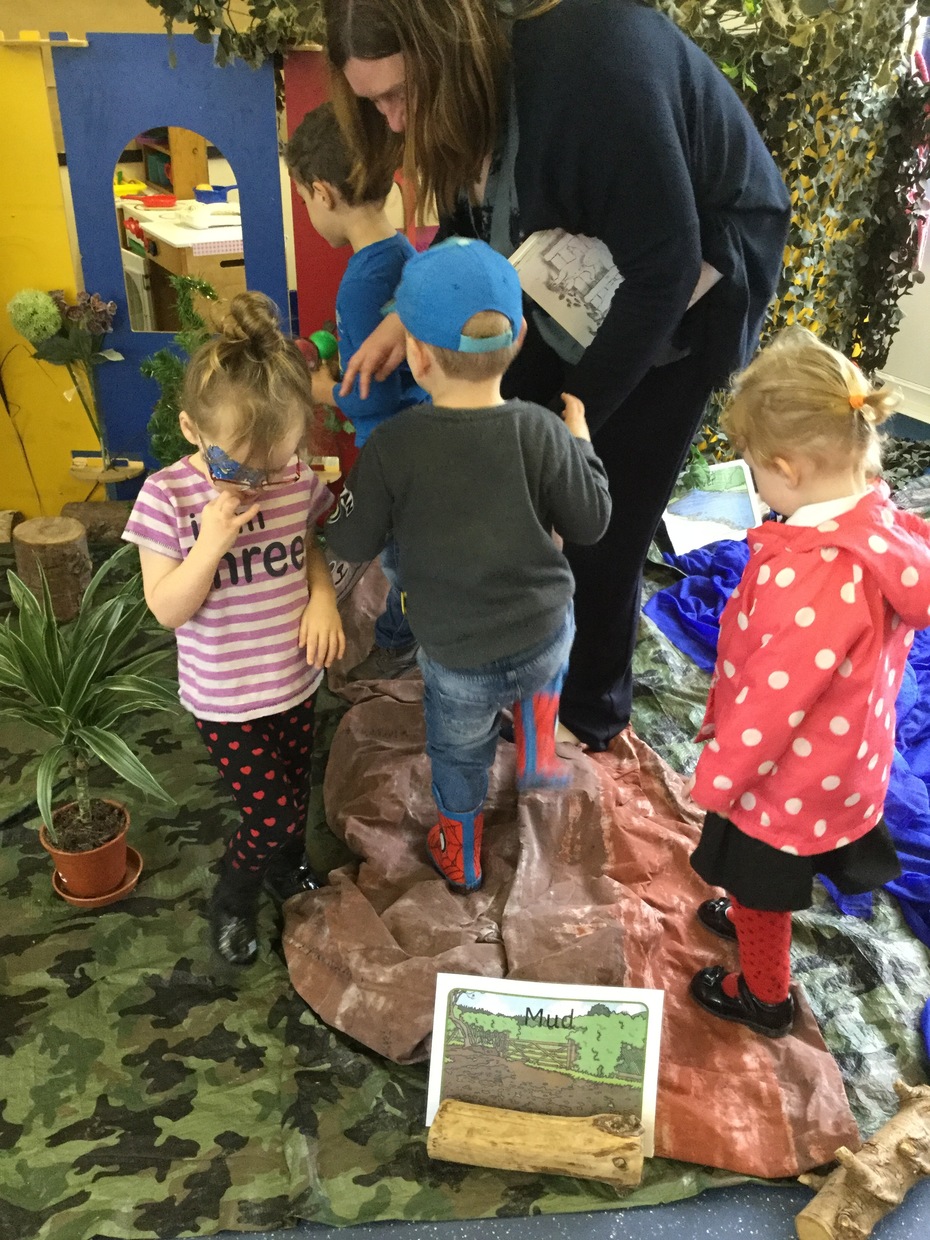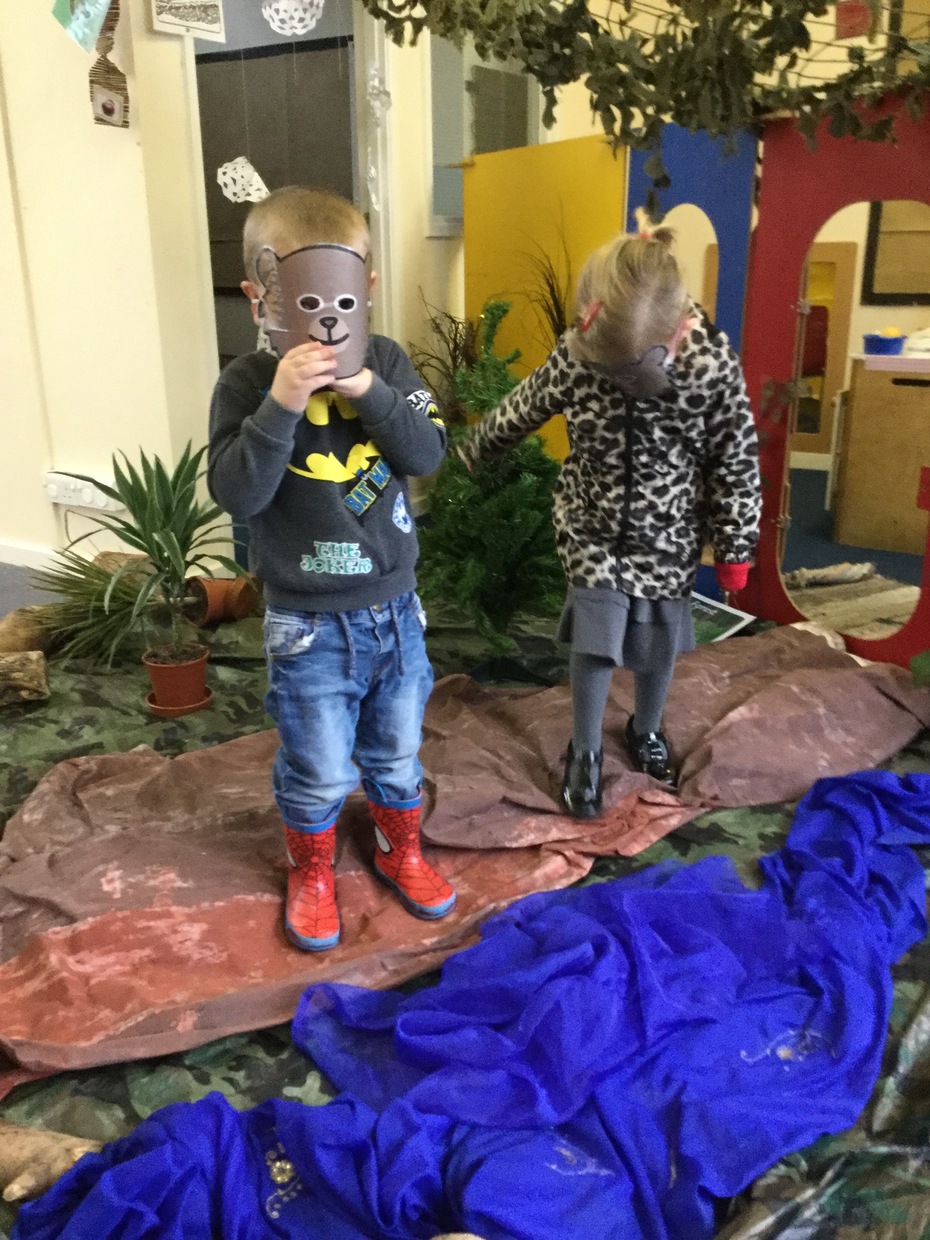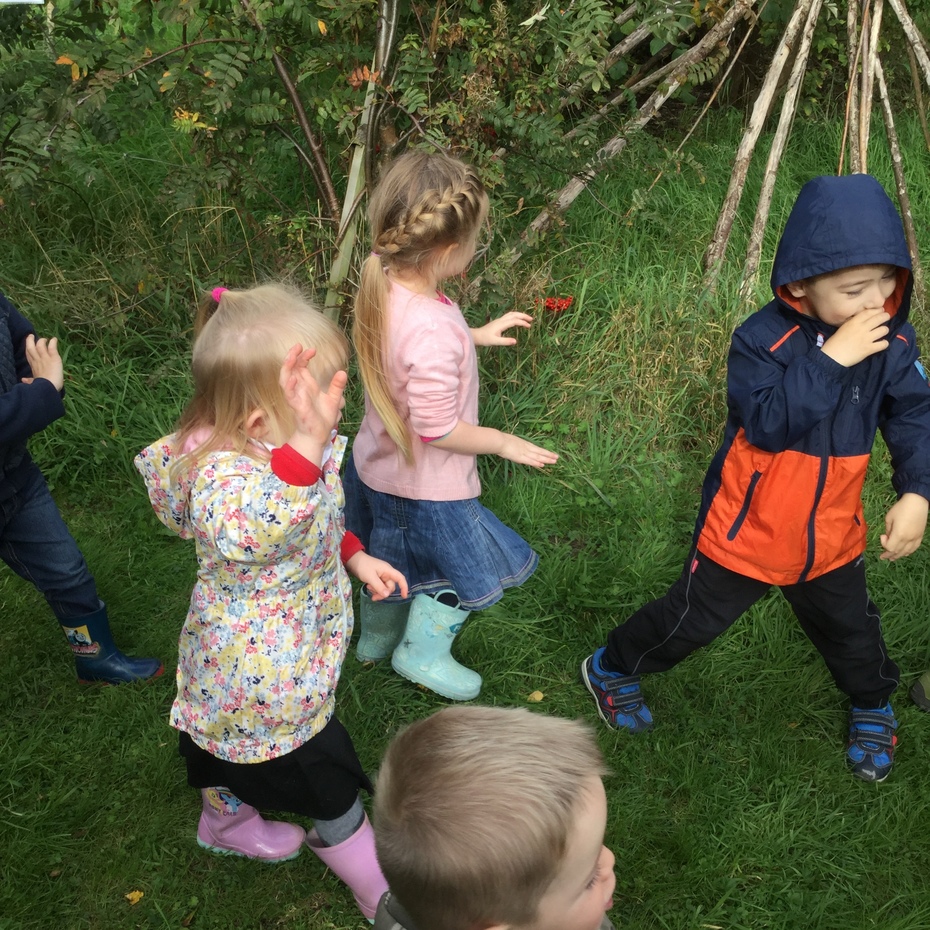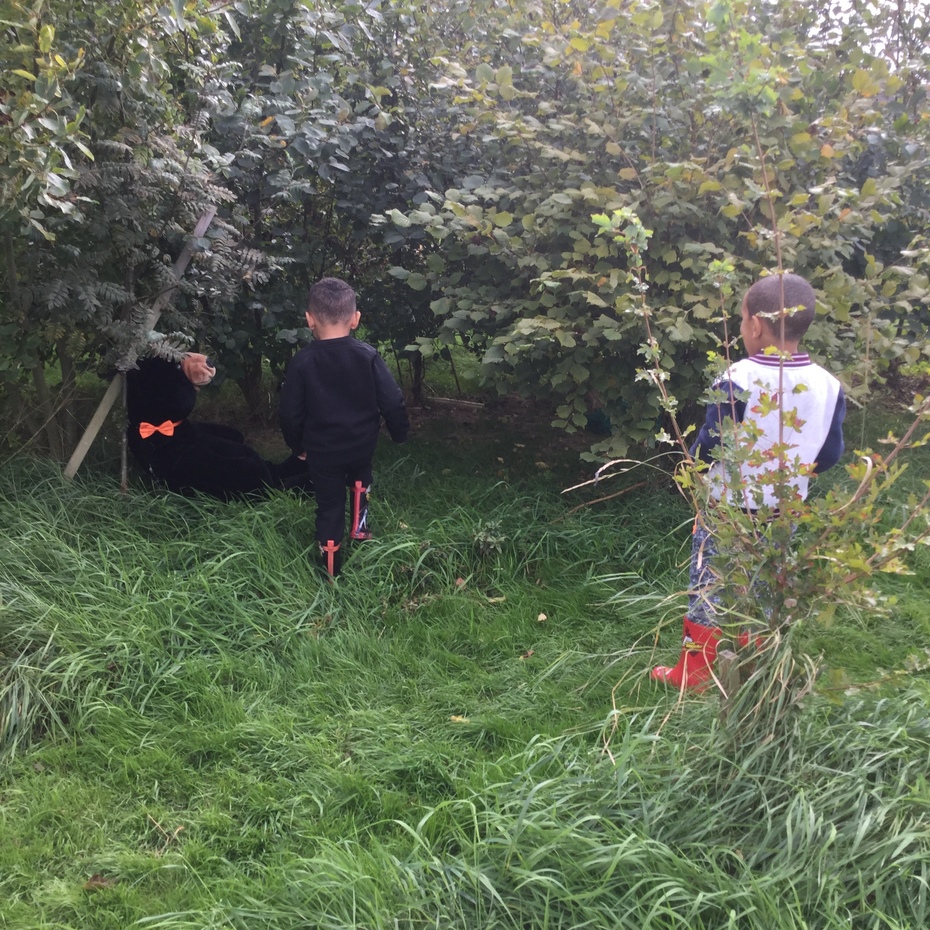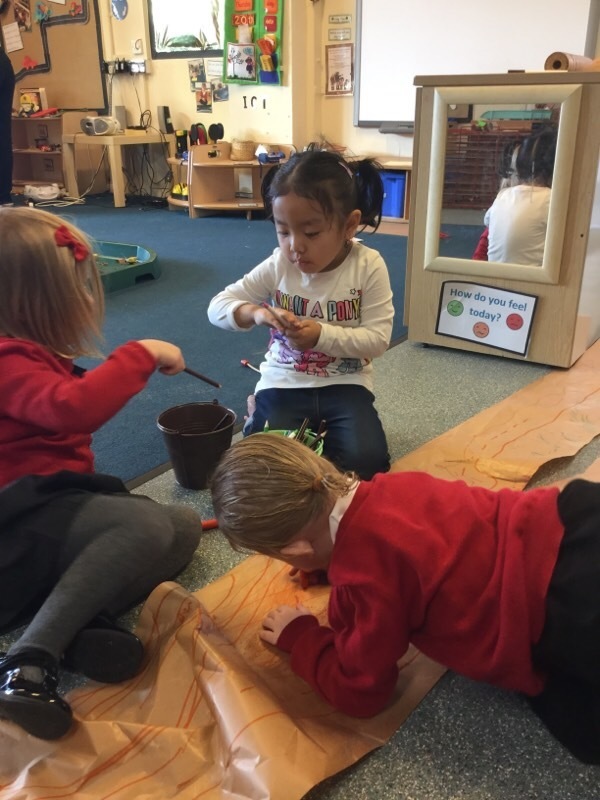 Weeks 6 and 7:
We have been learning all about the Indian festival of Diwali. We role-played the story of Rama and Sita and made Divas with salt dough. In the forest we used natural objects to make rangoli patterns. At the end of term we had a Diwali party, we wore our brightest clothes and ate delicious Indian food.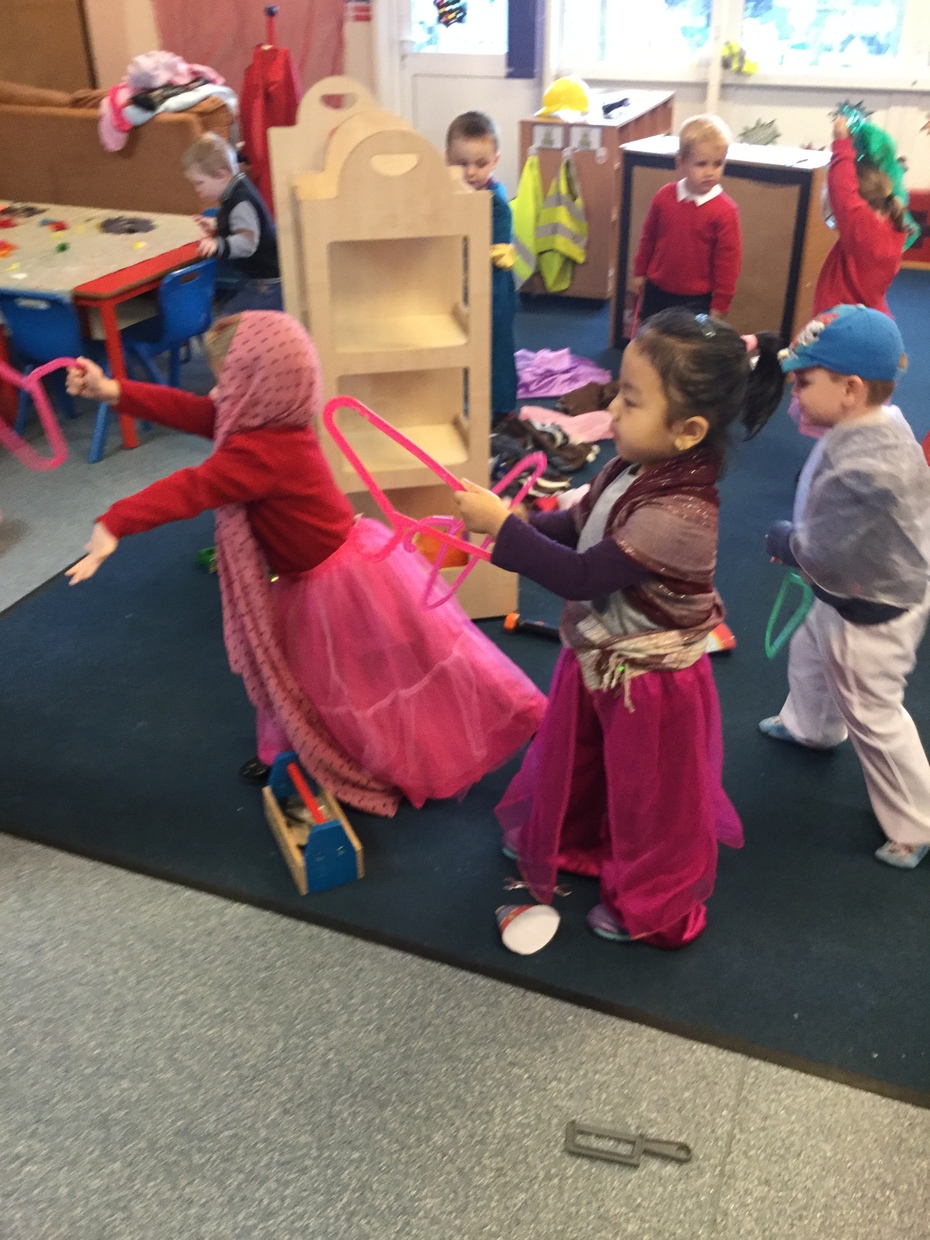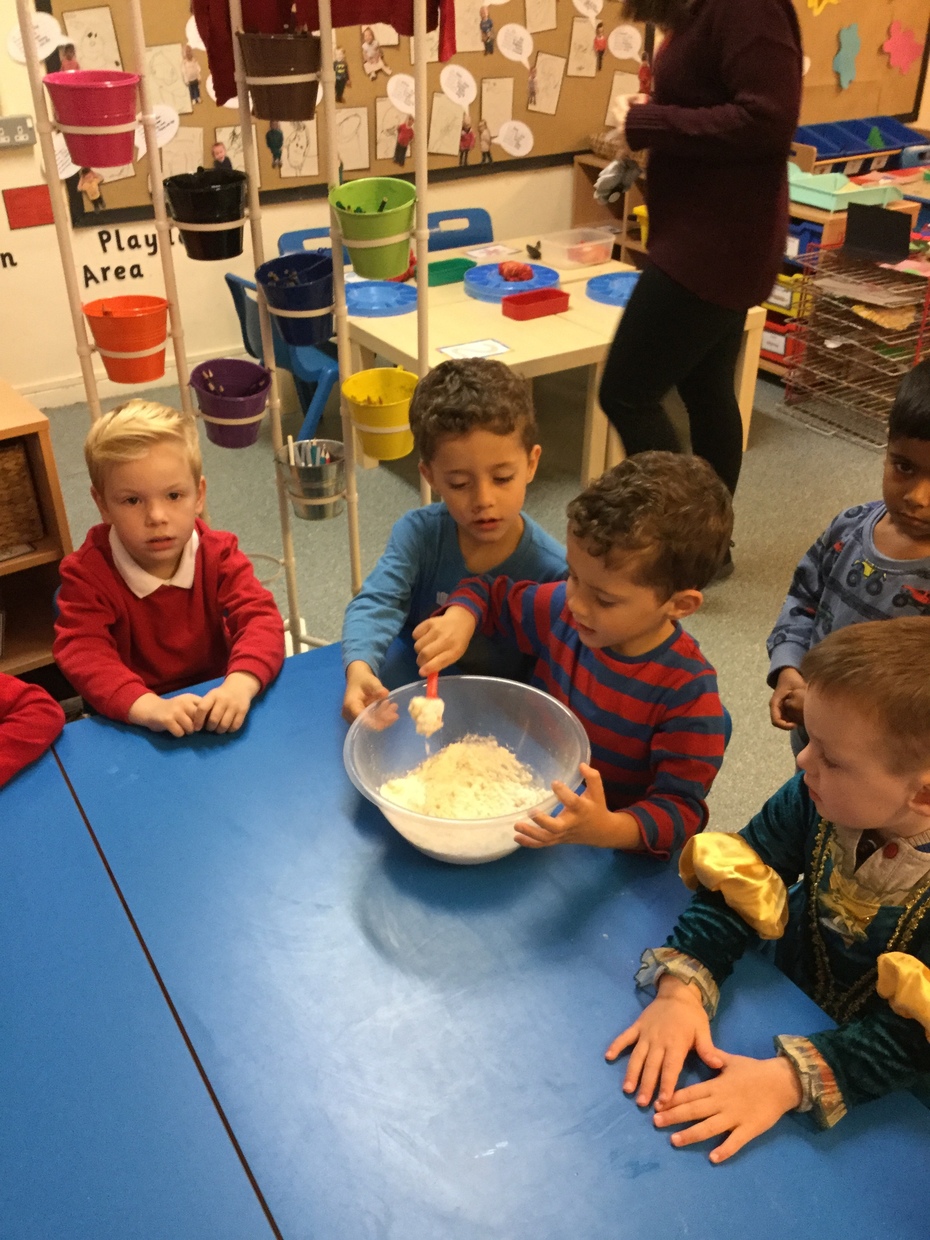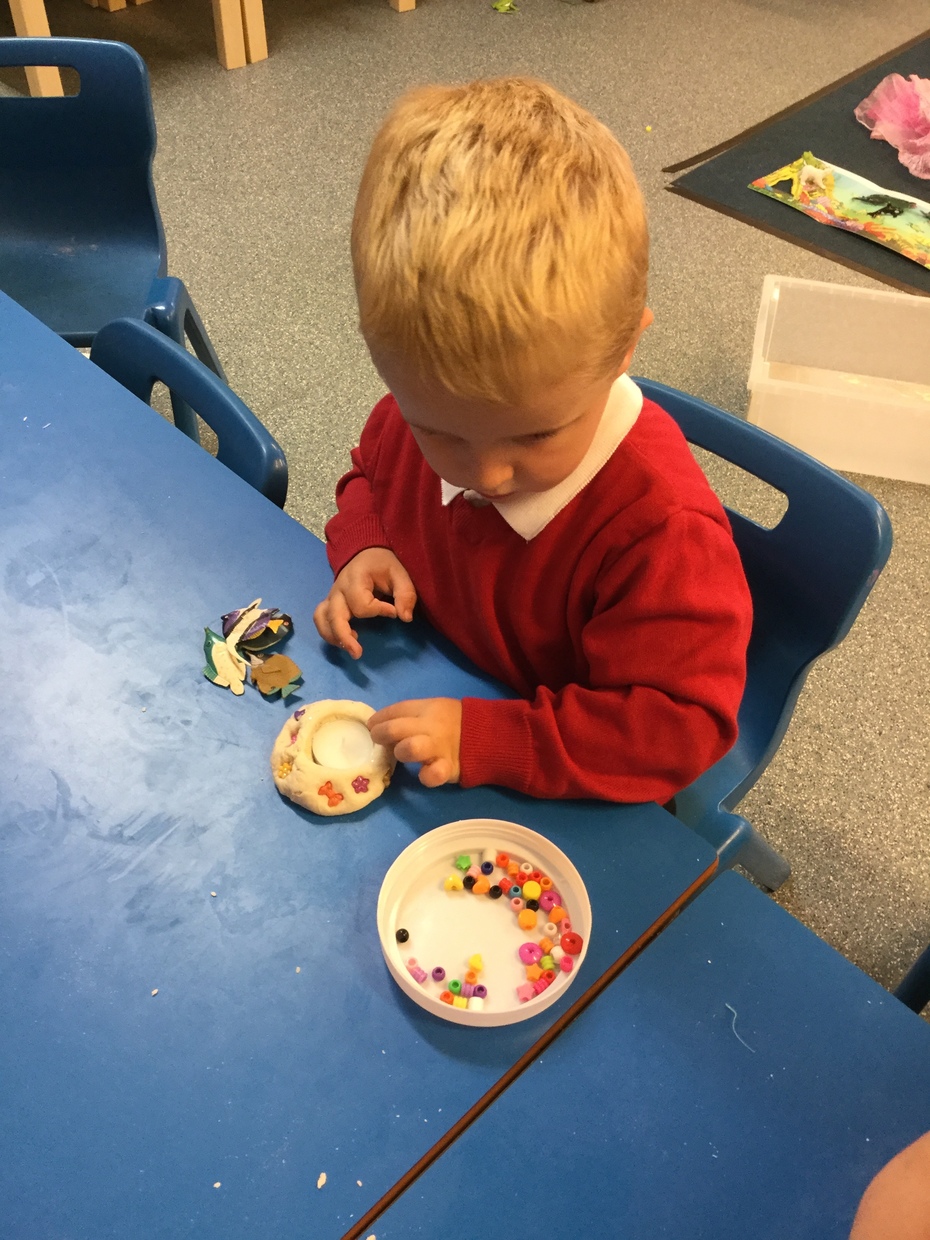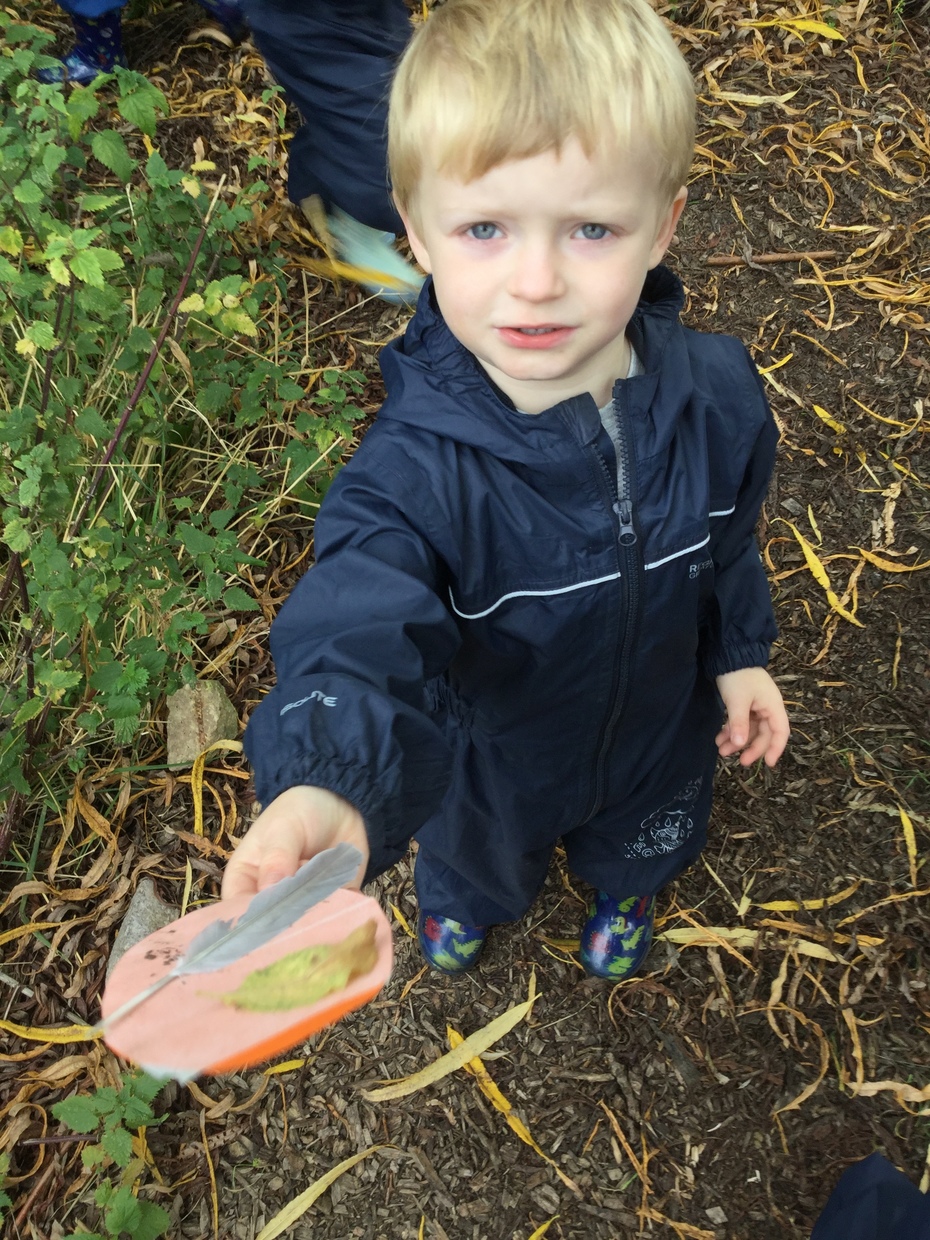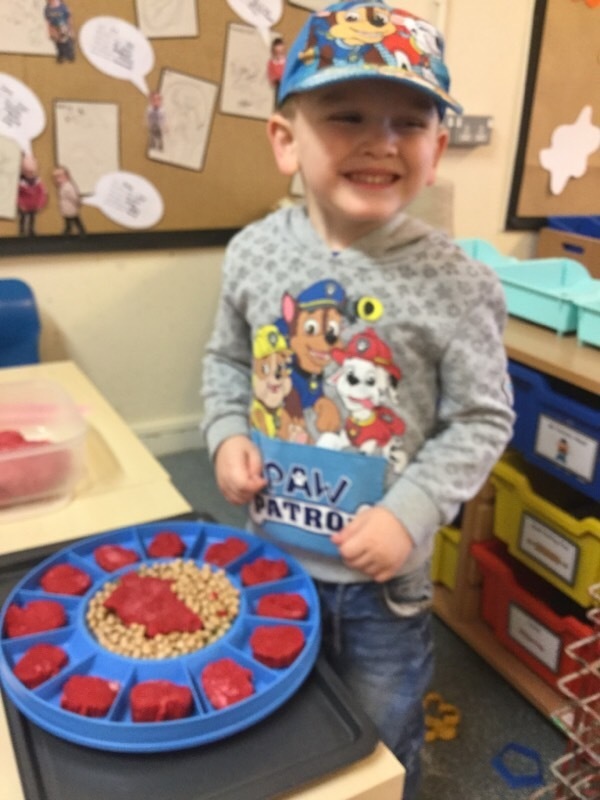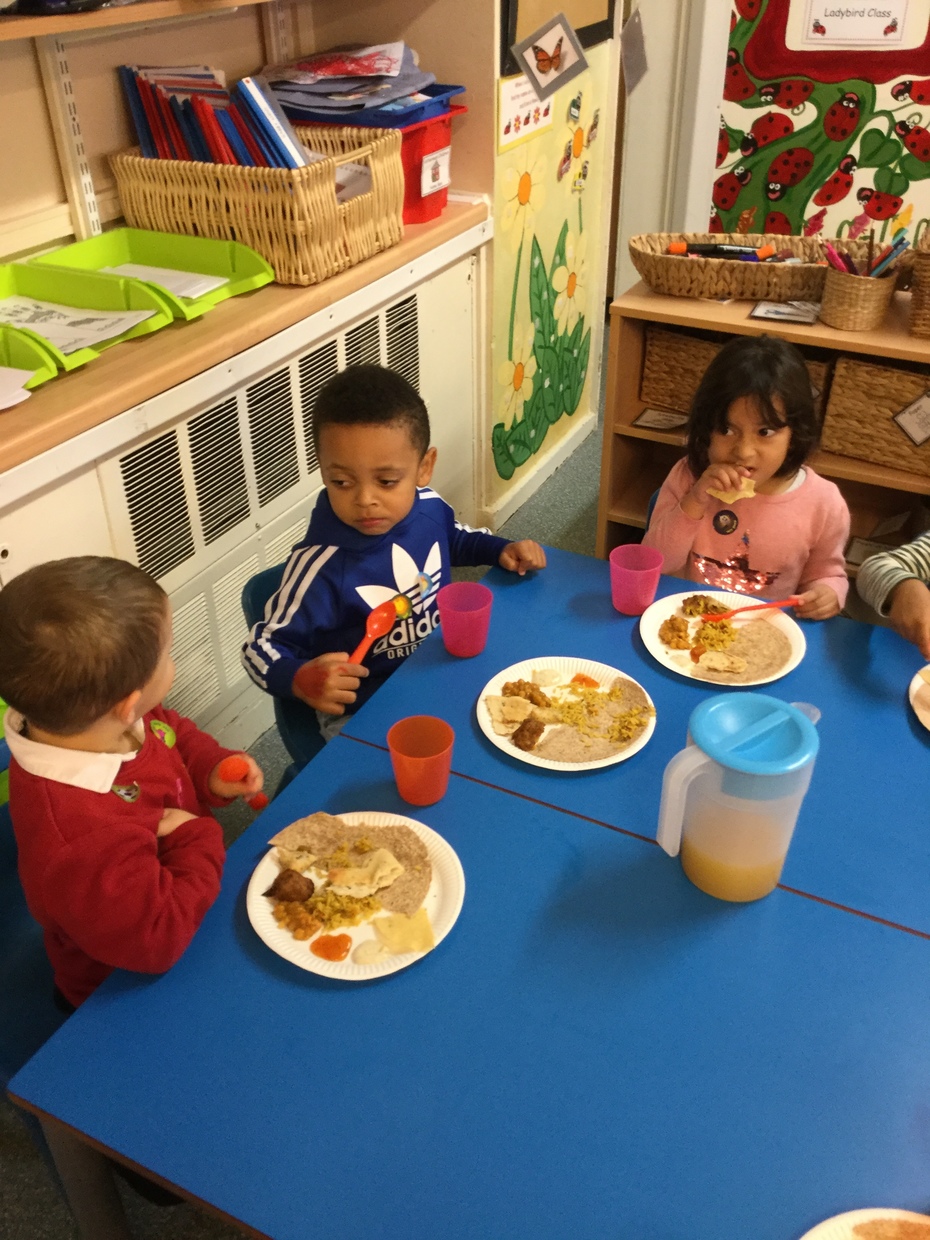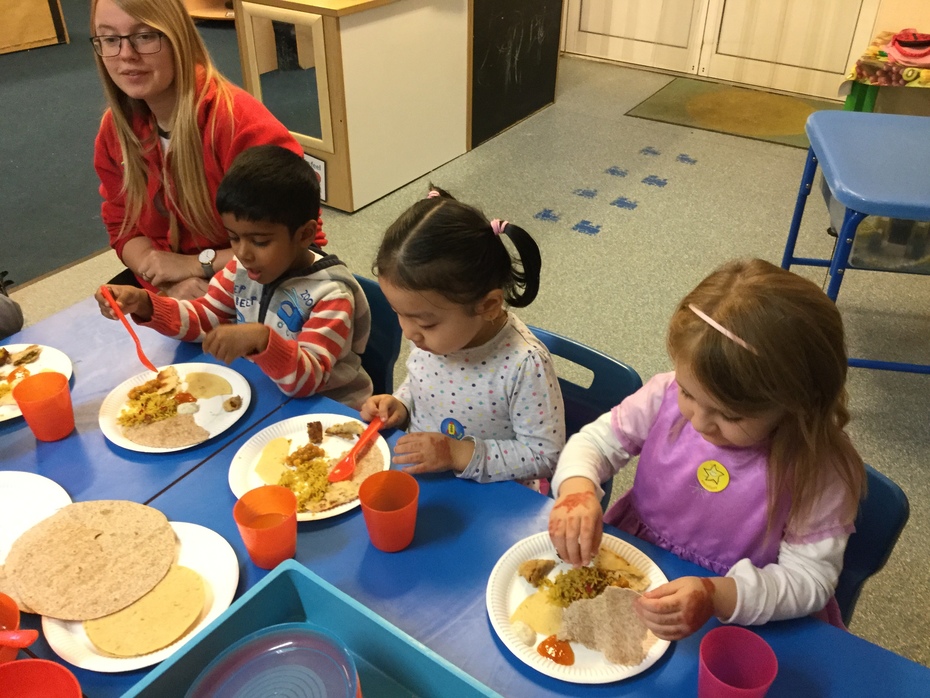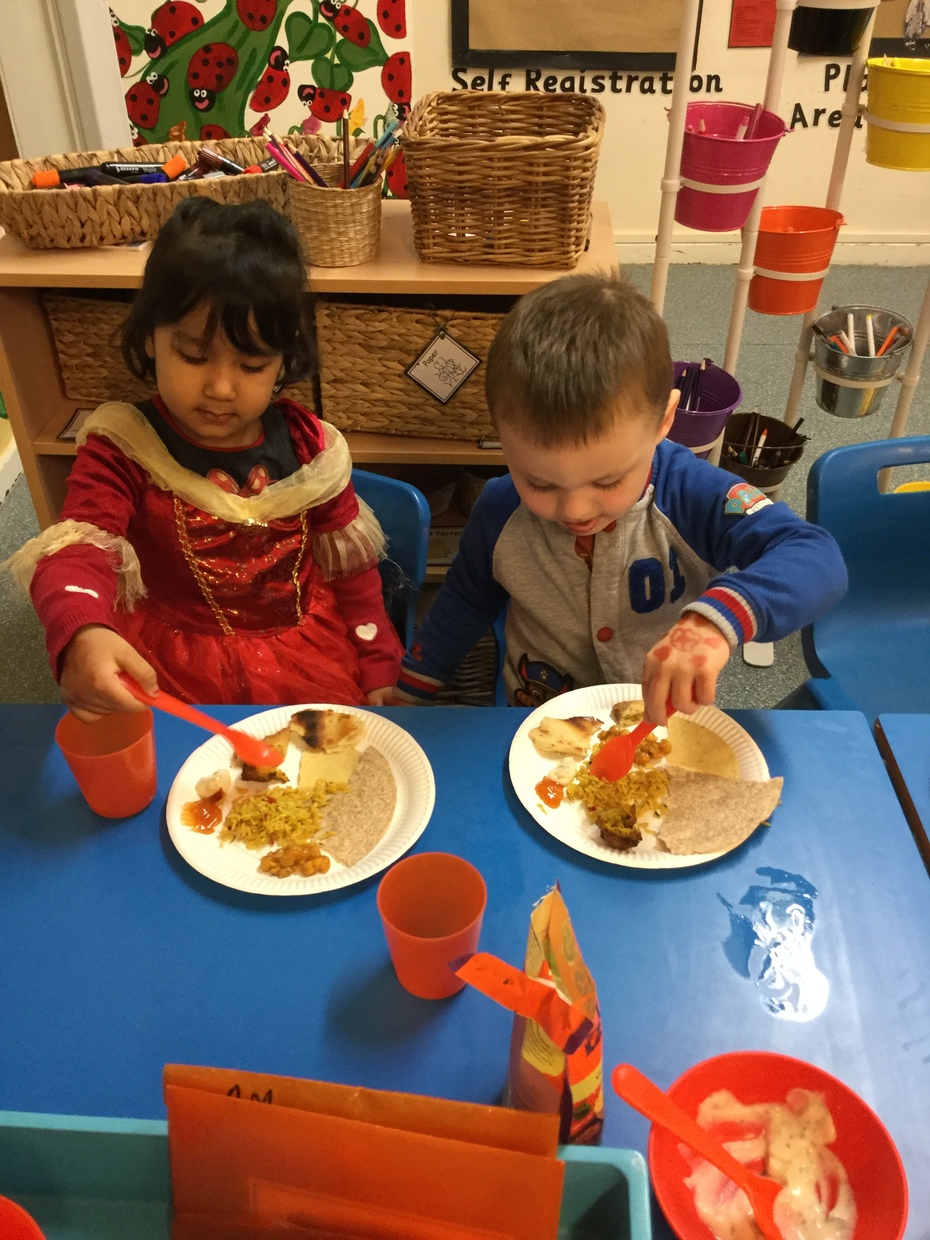 Our Learning Environment
Here are some dates for your diary:
Stay and Play is on a Wednesday (8.45am-9.30am or 12.15pm-1.00pm)
Meet the team ...
We have so much fun at nursery.
This term we will be helping the children to get settled and focusing on the prime areas of learning. We want children to be happy coming to school, to make friends and to learn to share the toys. We will be working on listening and understanding skills and doing lots of talking together. We will be practicing fine motor skills with fun activities like writing, cutting and threading; and we will improve balance and co-ordination by playing outside and doing PE each week. As the children get bigger we will encourage them to be more independent in self-care and to go to the toilet, wash their own hands, and to help at snack time. If you would like more information about the curriculum we follow at Nursery please look on the Foundation Years website.
https://www.foundationyears.org.uk/files/2012/03/Development-Matters-FINAL-PRINT-AMENDED.pdf