Our school ethos 'Every child, every chance, every day.'
Welcome to Oaktree Nursery and Primary School



Welcome to our school. We are a growing nursery and primary school, in Swindon. We offer all children an enriched learning experience, in a happy, safe and stimulating environment. On here we hope to give you a glimpse into the life of our school. However, we welcome visitors to our school so if you are seeking further information please get in contact on 01793 521903.
This term's value
Rights and Responsibilities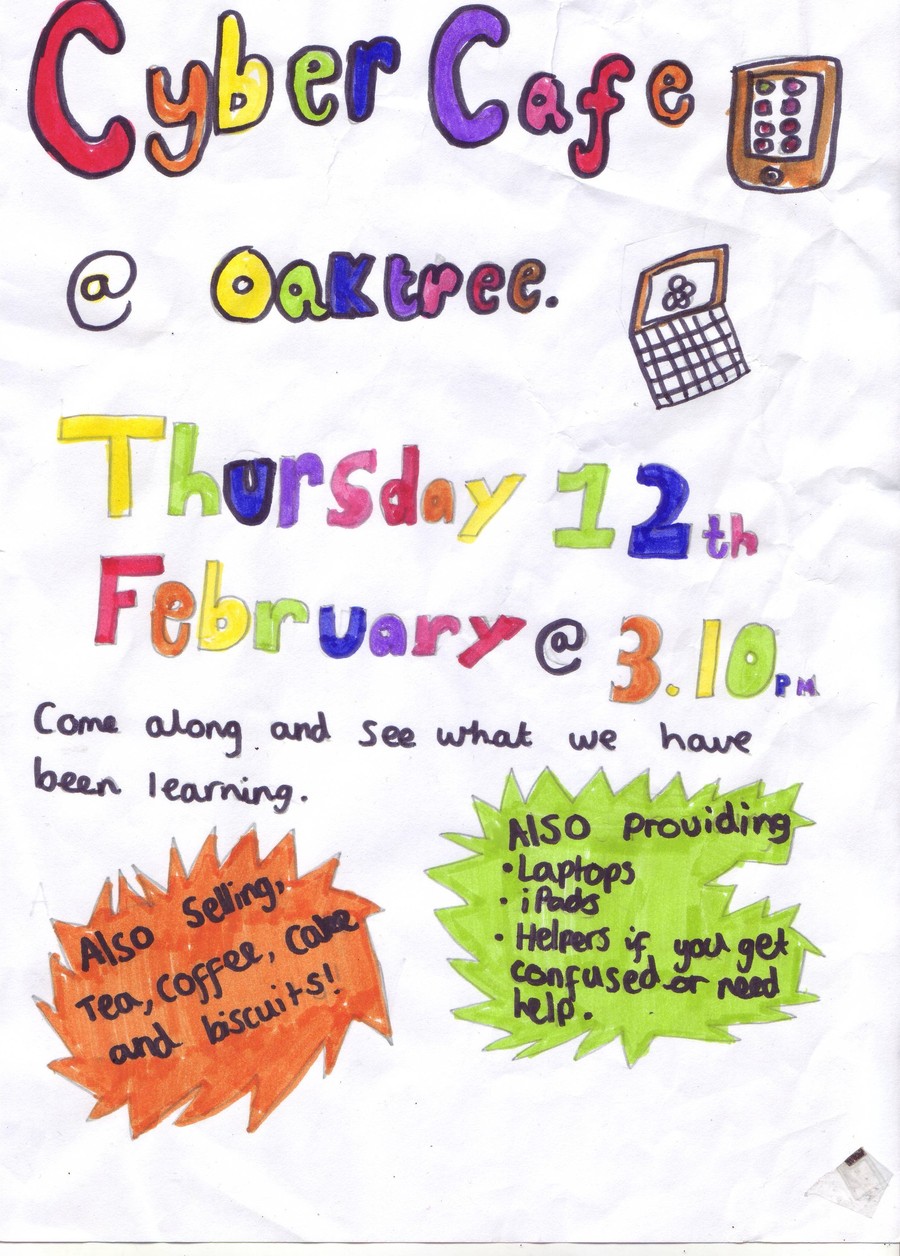 Oaktree Primary @OaktreePrimary
2 Mar @Bristol coach slightly delayed on the motorway. ETA 3.30pm.
2 Mar Year Six have had a wonderful day and are on the coach en-route back to school. Will keep you posted.
2 Mar Miss H's class are having great fun programming robots @AtBristol http://t.co/Ef8NmVT9Oa
2 Mar Year Six have safely arrived at @AtBristol in plenty of time for the first workshop of the day ... Legorobotics.
9 Feb Look out for further information on our Cyber Cafe coming up this Thursday. #saferinternetday2015
Oak Tree Nursery And Primary School News
School News
News Page »