Our school ethos 'Every child, Every chance, Every day.'
Welcome to Oaktree Nursery and Primary School



Welcome to our school. We are a growing nursery and primary school in Swindon, with additional provision for 2 year olds in our highly regarded 'Acorns' Nursery. We offer all children an enriched learning experience, in a happy, safe and stimulating environment. On this website we hope to give you a glimpse into the life of our school. However we warmly welcome visitors, so if you are seeking further information please get in contact via the school office on 01793 521903. We will be happy to answer any queries or questions you may have.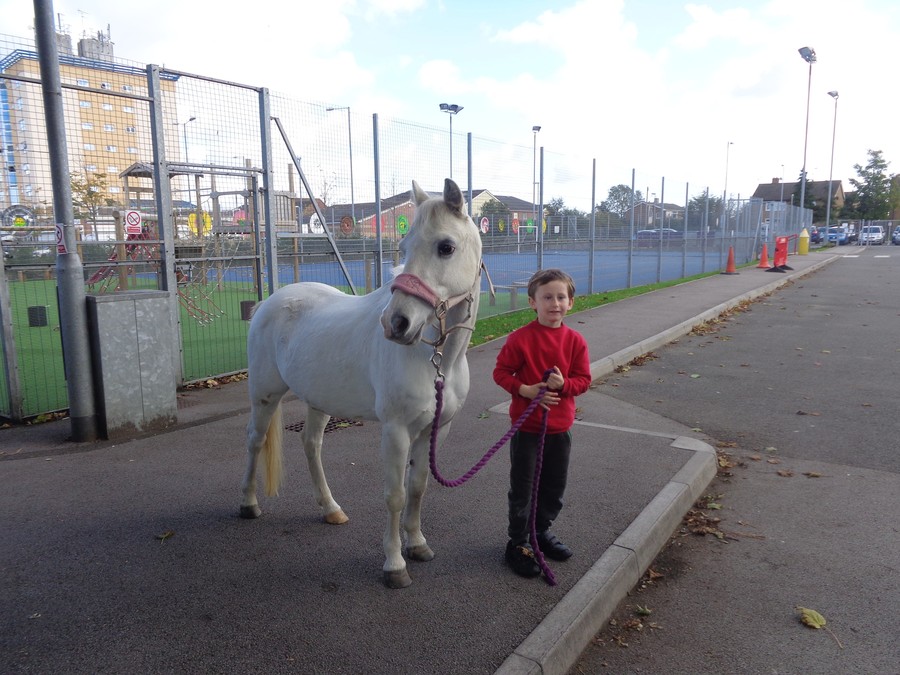 John and his pony Bonny.
We were lucky enough to have Bonny visit us this morning. We were able to chat to John's mum to find out more about ponies and to feed Bonny some carrots.
Lucky Year 3.
A big thank you to John and his mum from all of us.

Oaktree Primary @OaktreePrimary
17 Sep We've all had a great start to term. Thanks to those who supported our Toy Tombola fund raising, we'll let you know the total asap.
2 Mar @Bristol coach slightly delayed on the motorway. ETA 3.30pm.
2 Mar Year Six have had a wonderful day and are on the coach en-route back to school. Will keep you posted.
2 Mar Miss H's class are having great fun programming robots @AtBristol http://t.co/Ef8NmVT9Oa
2 Mar Year Six have safely arrived at @AtBristol in plenty of time for the first workshop of the day ... Legorobotics.
Oak Tree Nursery And Primary School News
School News
News Page »